The Eagles' Monday Night Football History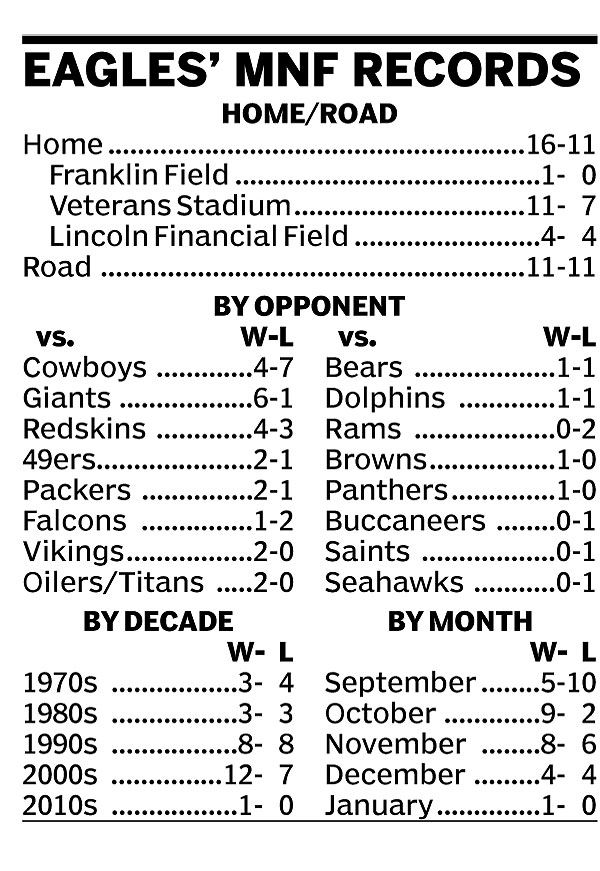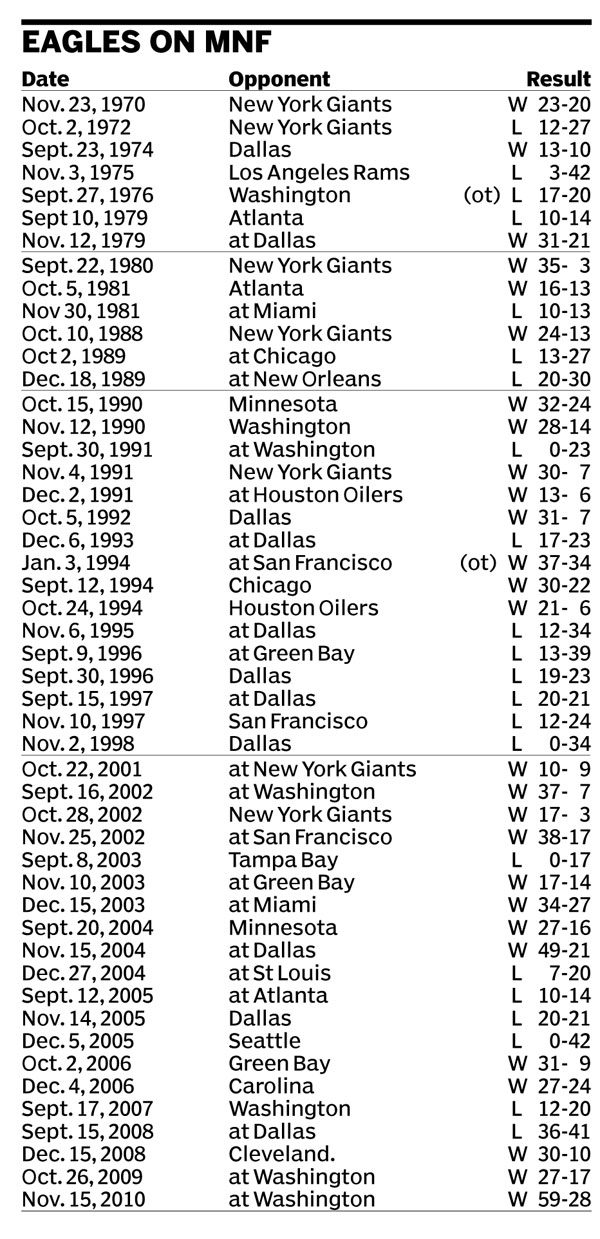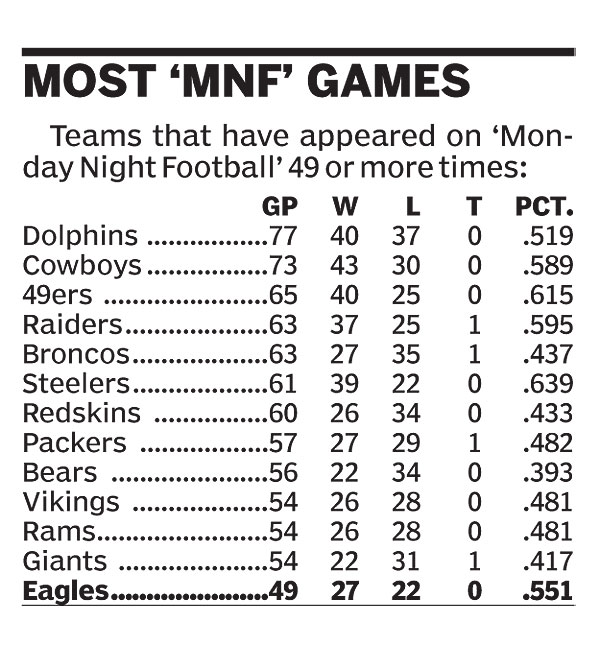 The Daily News takes a look back at the Eagles' past performances in Monday Night Football games.

We encourage respectful comments but reserve the right to delete anything that doesn't contribute to an engaging dialogue.
Help us moderate this thread by flagging comments that violate
our guidelines
.
comments powered by

Disqus