Streaking in the Big 5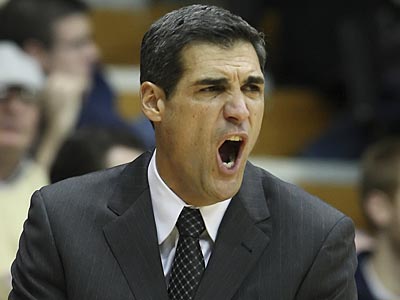 The longest team vs. team winning streaks in Big 5 history.
Streaking in the Big 5

It took five extra minutes, but La Salle finally ended its 10-game losing streak to Villanova Sunday with a 77-74 overtime victory at Gola Arena.
Even with the loss, Villanova still holds the longest current winning streak against a City Series opponent, having won their last nine meetings with Penn. That streak goes on the line Dec. 8 at the Palestra.
Here are the longest winning streaks among Big 5 schools since 1937-38 (the first season when the center jump was eliminated after every basket):
| | | | | | |
| --- | --- | --- | --- | --- | --- |
| No. | Winning Team | Losing Team | First Win | Last Win | Date Broken |
| 17 | Temple | Penn | Feb. 9, 1983 | Jan. 6, 1998 | Nov. 23, 1998 |
| 14 | Saint Joseph's | Penn | Jan. 23, 1980 | Jan. 25, 1993 | Dec. 11, 1993 |
| 11 | Saint Joseph's | Temple | Jan. 24, 1959 | Feb. 5, 1966 | Jan. 28, 1967 |
| 11 | Temple | Saint Joseph's | Jan. 18, 1987 | Jan. 22, 1991 | Feb. 4, 1991 |
| 10 | Saint Joseph's | Penn | Jan. 15, 1947 | Feb. 14, 1961 | Jan. 17, 1962 |
| 10 | Temple | La Salle | Dec. 15, 1992 | Feb. 28, 2001 | Feb. 13, 2002 |
| 10 | Temple | Saint Joseph's | Jan. 27, 1996 | Jan. 8, 2000 | Feb. 29, 2000 |
| 10 | Villanova | La Salle | Feb. 7, 2002 | Nov. 15, 2011 | Nov. 25, 2012 |
| 10 | Temple | Saint Joseph's | March 2, 2008 | Jan. 28, 2012 | Feb. 25, 2012 |
| 9 | Villanova | Penn | Dec. 9, 2003 | Dec. 3, 2011 | (current) |
| 8 | Saint Joseph's | La Salle | Jan. 3, 1970 | March 2, 1974 | Jan. 15, 1975 |
| 8 | Penn | La Salle | Jan. 19, 1992 | Jan. 14, 1999 | Dec. 7, 1999 |
| 8 | Saint Joseph's | La Salle | March 8, 2001 | Feb. 10, 2007 | Feb. 18, 2008 |