Live blog: Penn at Yale football
The Quakers hit the road in conference play for the first time this season.
Live blog: Penn at Yale football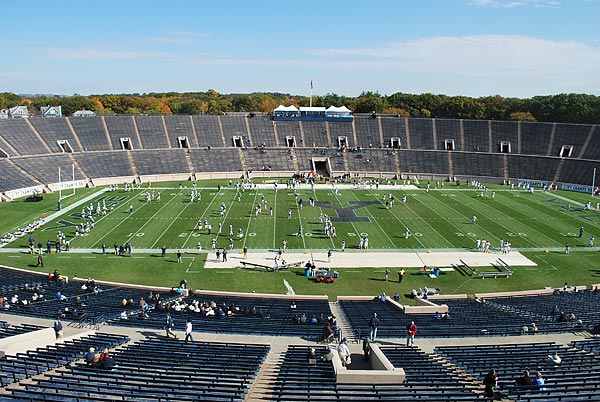 WEST HAVEN, Conn. - It is a superlative day here at the Yale Bowl. The sun is out, the temperatures are in the 50s, and we've got the game of the week in the Ivy League as Penn's stout defense gets a big test from Yale quarterback Patrick Witt. The transfer from Nebraska is the Ancient Eight's leading passer this season.
I'll be providing live commentary on this game, and we can also talk about the rest of the day's action across the local and national landscapes.