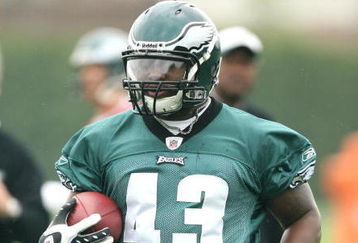 Leonard Weaver and the Eagles agreed to a three-year deal worth $11 million, with $6.5 million of that guaranteed, according to a league source.
The contract makes Weaver the highest-paid fullback in league history. All that's left is for him to sign the contract.
Weaver's agent, Harold Lewis, confirmed the agreement.
The Eagles made it official this afternoon. A press conference at the NovaCare complex is scheduled for 4 p.m. today.