I was browsing the wires after the announcement of Charlie Manuel's dismissal from the Phillies, and I found two photos that I wanted to share on here. You can share your thoughts on Manuel and his departure in the comments section below.
The first picture was taken by one of our staff photographers, Akira Suwa, right after the Phillies' press conference Friday afternoon. General manager Ruben Amaro Jr. is on the left and Manuel is on the right.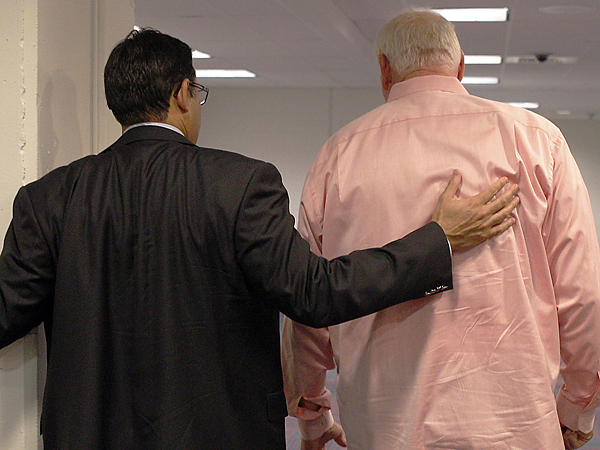 The second photo, taken by Chris Szagola of the Associated Press, was even better. When I posted it on Twitter it went viral incredibly fast. Among the reasons why: Manuel was holding a Wawa bag as he walked down the Citizens Bank Park concourse. As the Inquirer's Matt Gelb noted, Manuel was a Philly guy right until the bitter end.