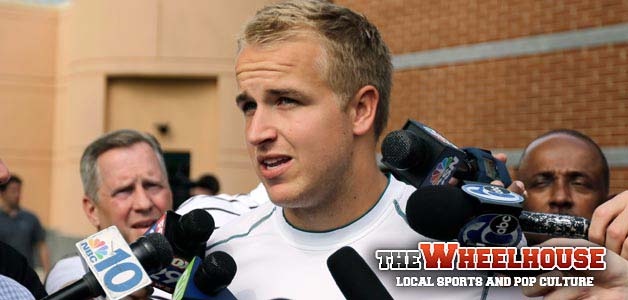 Matt Barkley is already a few things in Philadelphia; Chip Kelly's first drafted Eagles quarterback, the center of jokes he is not aware of, and also, the future of football.
As CBS Sports has decided, it only took a week or two and one organized team activity to deem Barkley the hero this city needs to put them over the top. After first reaching the top. Though at this point a lot of people would settle for "low-middle."
"While Barkley does not possess eye-popping straight-line speed or a howitzer for an arm, he does possess an impressive combination of the Three A's -- accuracy, awareness and anticipation -- traits that have historically translated into success in the NFL," writes Rob Rang in his article, "Barkley is the future in Philly."