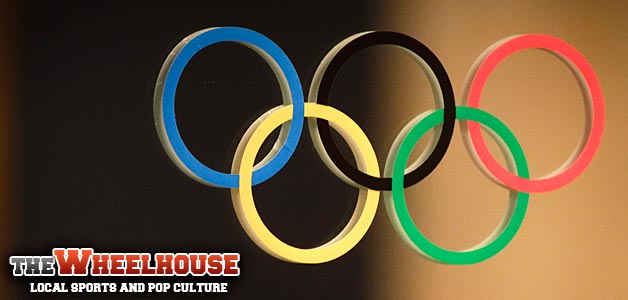 The Wheelhouse is a daily rundown of local sports and pop culture so you can procrastinate all in one place. You're welcome.
If you looked at Philadelphia sports right now – usually losing, clawing for relevance, giving up any number of unanswered runs/goals/points a night – and thought, "Now there's a place that deserves to represent modern athletics on the global stage," then you have either terrible judgment or are possibly being blackmailed.
Agony.
— Adam Aron (@SixersCEOAdam) February 14, 2013
Maybe the Olympic Committee has received several Polaroids of their families tied up and about to be booed by menacing Philly fans, because they sent out a letter yesterday in an attempt to gauge the city's interest in hosting the 2024 Olympics. There can be something decidedly un-Olympian about Philly at times; looking out my window right now, there's a guy trying to kick open a parking meter, and I'm not even sure he works for the city.
The amount of space, resources, cash, needed to transform Philly into an Olympic Village are frightening. But, if they also asked Pittsburgh, then it's become imperative that we not only host the Olympics, but host them so hard that Pittsburgh can't even get out of bed in the morning.
TAKE A BOW, JAKUB VORACEK
When it comes to Flyers-Penguins, a nice, satisfying blood bath in which the Flyers win by eight goals and Sidney Crosby cries on the bench is usually too much to ask.
Last night, we didn't get exactly that, but there was a hell of a hockey game that saw multiple lead exchanges, big hits, the winning goal scored within the last two minutes, and world's first ever Jakub Voracek hat trick, which spawned potentially NSFW game recaps across the internet.
Any win at the Consol Energy Center is a big one, but the Flyers capped off their longest road trip of the season with two critical victories – one vicious slaughter, and one tightly-made statement.
To top things off, Scott Hartnell was cleared to practice; but of course, due to the hockey gods' need for some Flyers' blood at all times, Matt Read left the game after the first period last night.
SPEAKING OF BLOODSUCKERS
As if Zombie Twilight wasn't enough, we're about to get Stephanie Meyer's next literary effort, which probably has a demographic and sexualized horror trope already picked out.
Even the author of Twilight was sick of Twilight before the end of the third book, and began writing an entirely different story as a form of escape. Her therapeutic release is called "The Host" and, despite clear differences from her last work, does share one distinction: It is very easy to see it as a three to five film franchise. Also, relax; there's a love triangle.
The book was already optioned in 2009, putting the premiere on the schedule for… next month.
SIX TO THEIR STOMACH
Sixers' co-owner Adam Aron had no grueling one-word tweets to narrate last night's 94-87 loss to the Timberwolves, who are best known for being one of about eight squads actually worse than the Sixers.
It was the team's first contest since "Jrue Holiday Presents Jrue Holiday in the NBA All-Star Game," and so far, their second half surge has been delayed by a humiliating loss.
The Sixers, however, are perhaps the perfect pairing for Philadelphia right now, having long been in danger of becoming as obsolete as a SEPTA token and as ridiculous as a federal court case on the usage of the word "boobies."
"We have one guy on the roster who is willing to roll to the basket. Yep, the one we traded a first round pick for. So let's not play him."

— Liberty Ballers (@Philly76ersBlog) February 21, 2013