They came from afar and played games as
different as grass and ice.
They played as Hall of Famers decades apart
and dabbled elsewhere, but set down roots
in the Delaware Valley that would last the
reminder of their lives ... and beyond.
And they wore the same uniform number, the ultimate uniform number.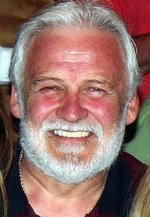 So, we ask you — Who is the No. 1?
... Flyers goaltender Bernie Parent?
... Or Phillies centerfielder/broadcaster Richie Ashburn?
Asburn hailed from Tilden, Neb., and roamed the centerfield
pasture at Shibe Park/Connie Mack Stadium as though
he owned it. He played out his career in Chicago and
New York, but returned to man the broadcast booth
as deftly and easily as he had centerfield.

Parent came from north of the border and ushered in
a sport on a level never before seen in the city. He was dealt
away, but returned in time to become the block of
granite between the goalpipes that cemented back-to-back
Stanley Cups.
The names of both became as synonymous with the city as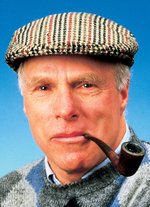 the Schuylkill, Tastykakes and the Liberty Bell.
Thousands mourned the passing of Ashburn after his sudden
death in 1997 ... and have recounted his seemingly endless
entertaining stories every day since.
Thousands more cheered as Parent returned and shined
in an old-timers game he had no business playing. And did so
just a few feet away from an alley that bears Ashburn's name.
It is probably as tough a choice as any Philadelphia sports fan
will ever have to make ...
Ashburn or Parent?