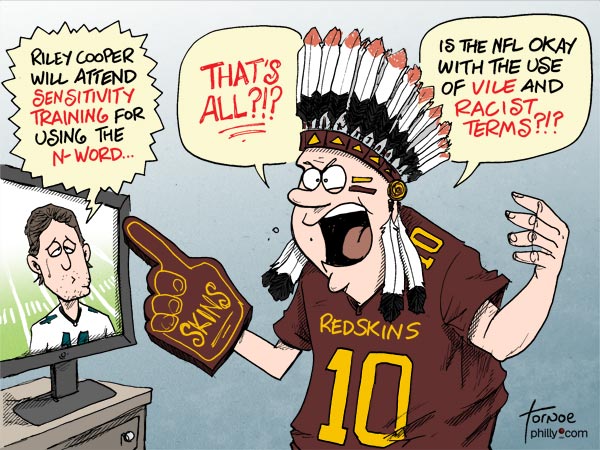 It's day five of the "Riley Cooper said the N-word" controversy, and while the embattled Eagles wide receiver gets sensitivity training for his drunken, sleeveless-shirt tirade aimed at a black security guard, fans have to be hoping that Chip Kelly comes to his senses and cuts Cooper from the roster.
Can you imagine what the season will be like if Cooper stays? Every week, pundits and talk radio hosts will spend countless hours debating how "x-town" and their players will deal with Cooper and the Eagles coming to town. Despite his ability to hide in plain site on the football field last season, does anyone think Cooper won't become distracted by the endless chatter and harsh stares of opposing defensive backs ready to knock his head off?
News items, like Mayor Nutter calling for harsher punishment and Cooper receiving tweets from the videographers, will continue to trickle in, allowing the story to fester throughout the season and continue to widen a divided lockeroom. Just the thing a first-year coach with no NFL coaching experience needs to be dealing with.