Playing fantasy sports is all about winning.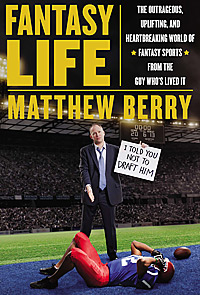 So when ESPN's fantasy expert Matthew Berry writes a book, you expect to glean some insight from the man they call "The Talented Mr. Roto" that you could parlay into a victory this upcoming football season.
But that isn't what Berry's new book, Fantasy Life, is about.
"I didn't want to write a book about how to win," Berry said during an interview earlier this week. "I wanted this book to be about all the things I love about fantasy sports."