Barnstorming with the Anderson Monarchs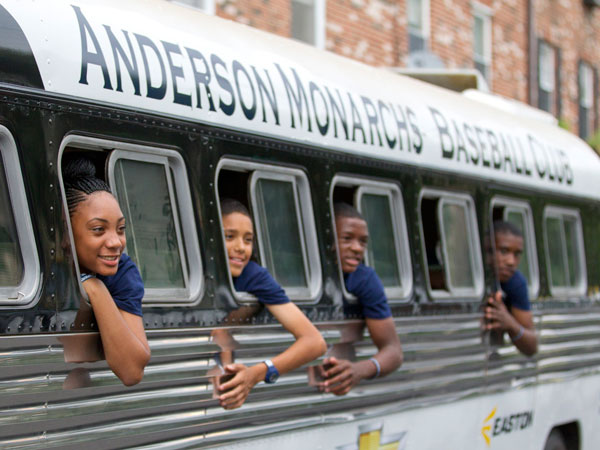 Learning history through baseball, the Anderson Monarchs, an 11-year-old baseball team from Marion Anderson Recreation Center in South Philadelphia, is embarking on a 3,500-mile barnstorming tour from New York to Kansas City and back, all in a 1947 bus, to mark the 65th anniversary of Jackie Robinson breaking baseball's color barrier.
The Anderson Monarchs baseball team from South Philadelphia is taking a 23-day, 20-city tour of civil rights sites in the South. The team of 13- and 14-year-olds is named after the first black singer to perform at the Metropolitan Opera, Marian Anderson, and the Negro Leagues team on which Jackie Robinson starred, the Kansas City Monarchs.
Hank Aaron can appreciate someone with the ability and fortitude to overcome challenges.
Click here to check out the winners of this week's Rob Tornoe cartoon.