Daily News Sports Father's Day Special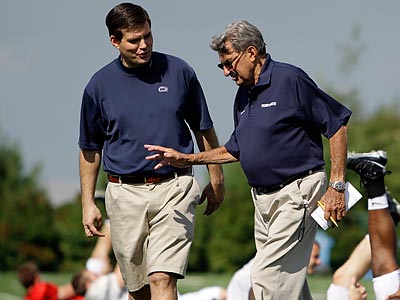 Following in Dad's footsteps, they are making their marks in the sports world.
Generations of Philadelphia families have been linked by their love of sports — a catch in the yard, your first trip to the ballpark, Dad encouraging you as the coach in Little League. Family is also a big part of Philadelphia sports for the men and women on the field and on the sidelines, in the front office and on the air.

With Father's Day this Sunday, the Daily News has talked to fathers and sons and daughters who have linked their families and their careers in the sports world for a two-part series that begins today and continues Wednesday.

Mark Kram: Going back over the years and years of articles, which I have stored in chronological order in boxes, I sit here as another Father's Day approaches. I am reminded how I miss my father, who wrote for many years for Sports Illustrated and other major publications.