The latest in our series of photographic retrospectives on Philadelphia sports legends features former Eagles star Reggie White, the Minister of Defense.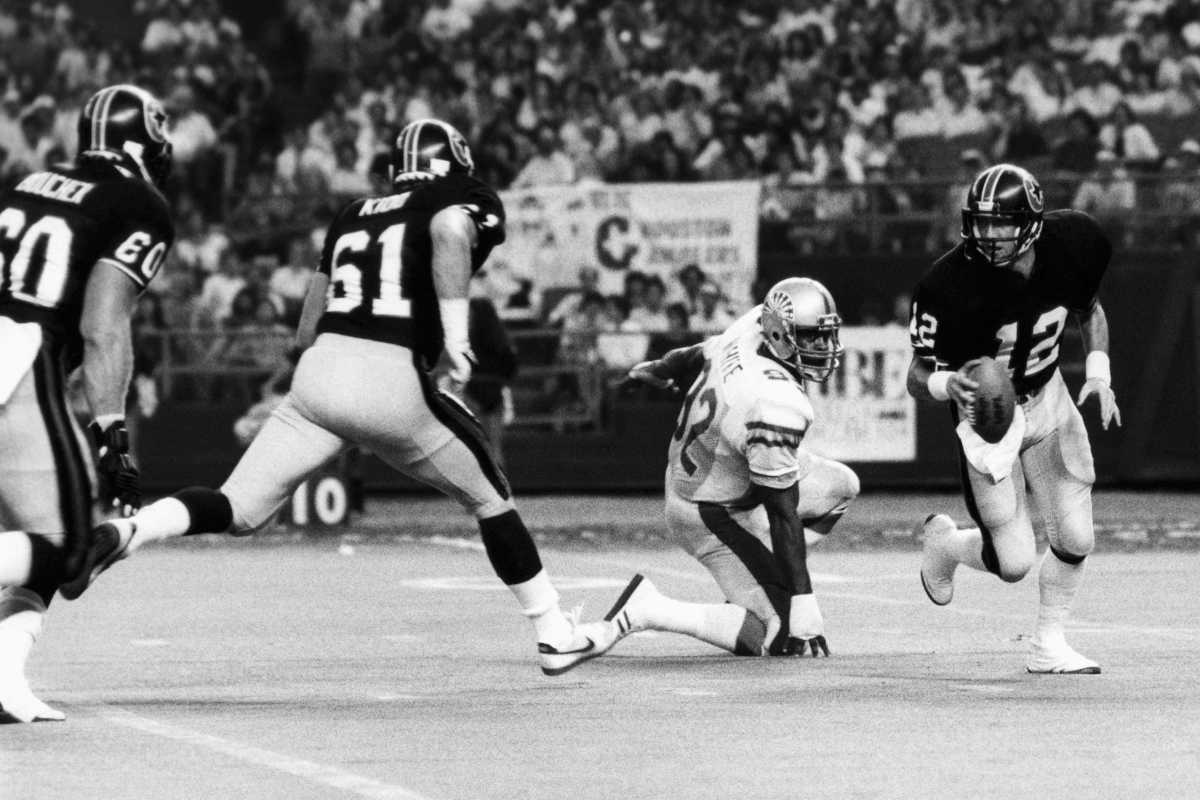 John Henley/AP
After playing college football at Tennessee, Reggie White began his professional career not in the NFL, but in the USFL with the Memphis Showboats. Here he is chasing after Jim Kelly, who played two years for the Houston Gamblers before becoming a star in the NFL with the Buffalo Bills.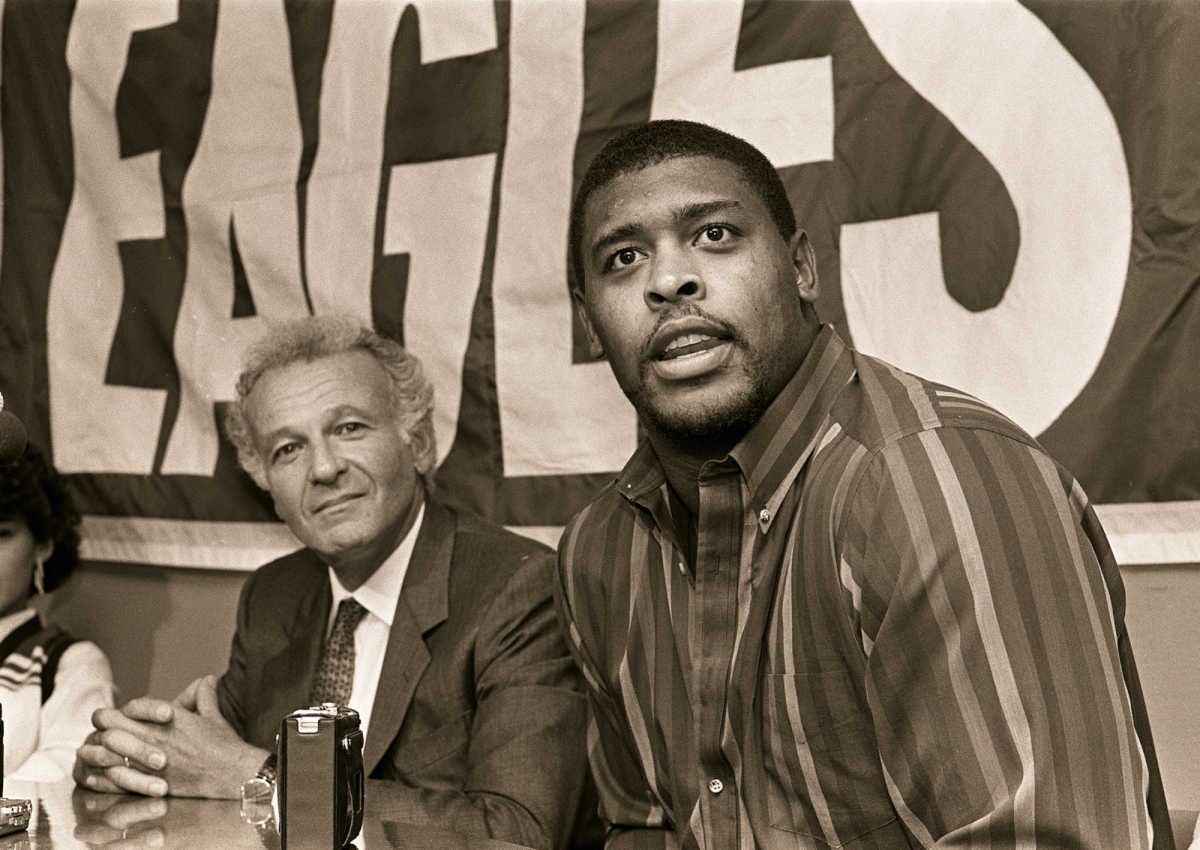 Peter Morgan/AP
After the USFL collapsed, Reggie White came to Philadelphia in 1985. The Eagles had acquired the rights to White in a draft in 1984, even though he went to the USFL. Here, then-Eagles owner Norman Braman introduces White at a press conference.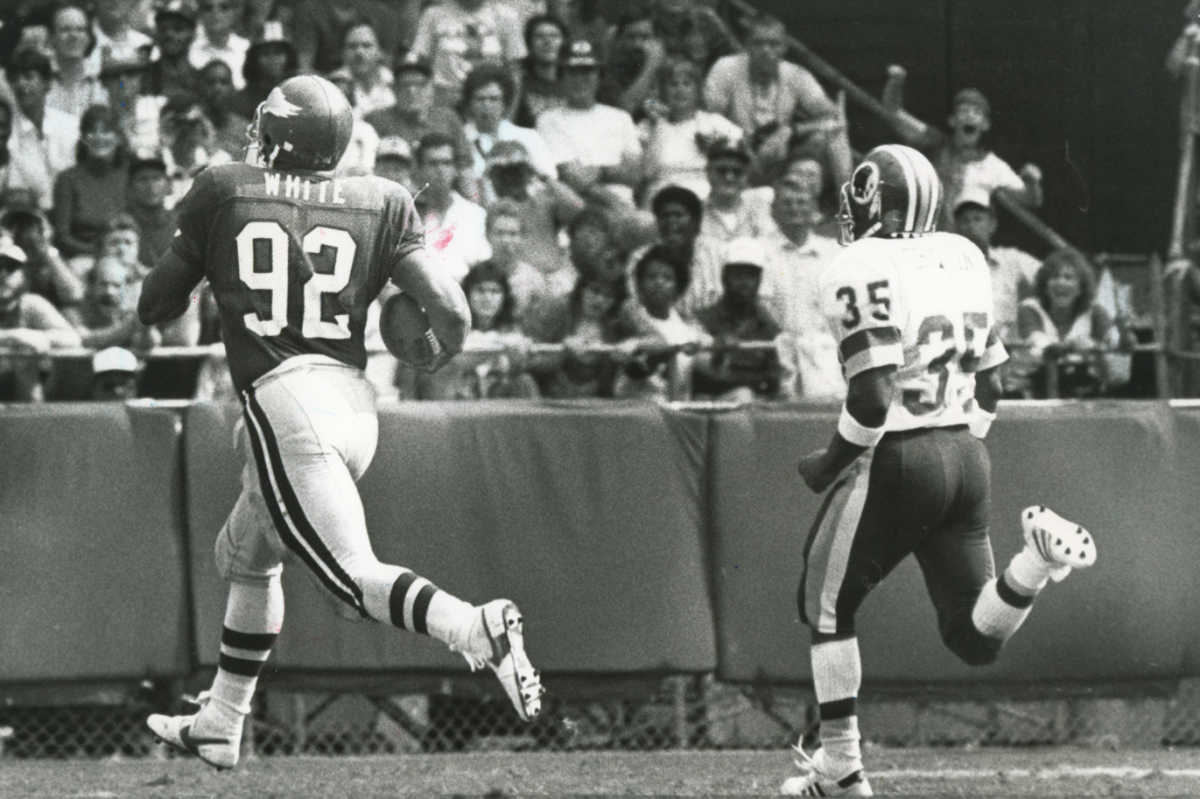 Rick Bowmer/Staff file photo
Reggie White scored two touchdowns in his career. The first came on September 12, 1987, at RFK Stadium in Washington, D.C. White stripped Washington Redskins quarterback Doug Williams and raced away for the score.
‍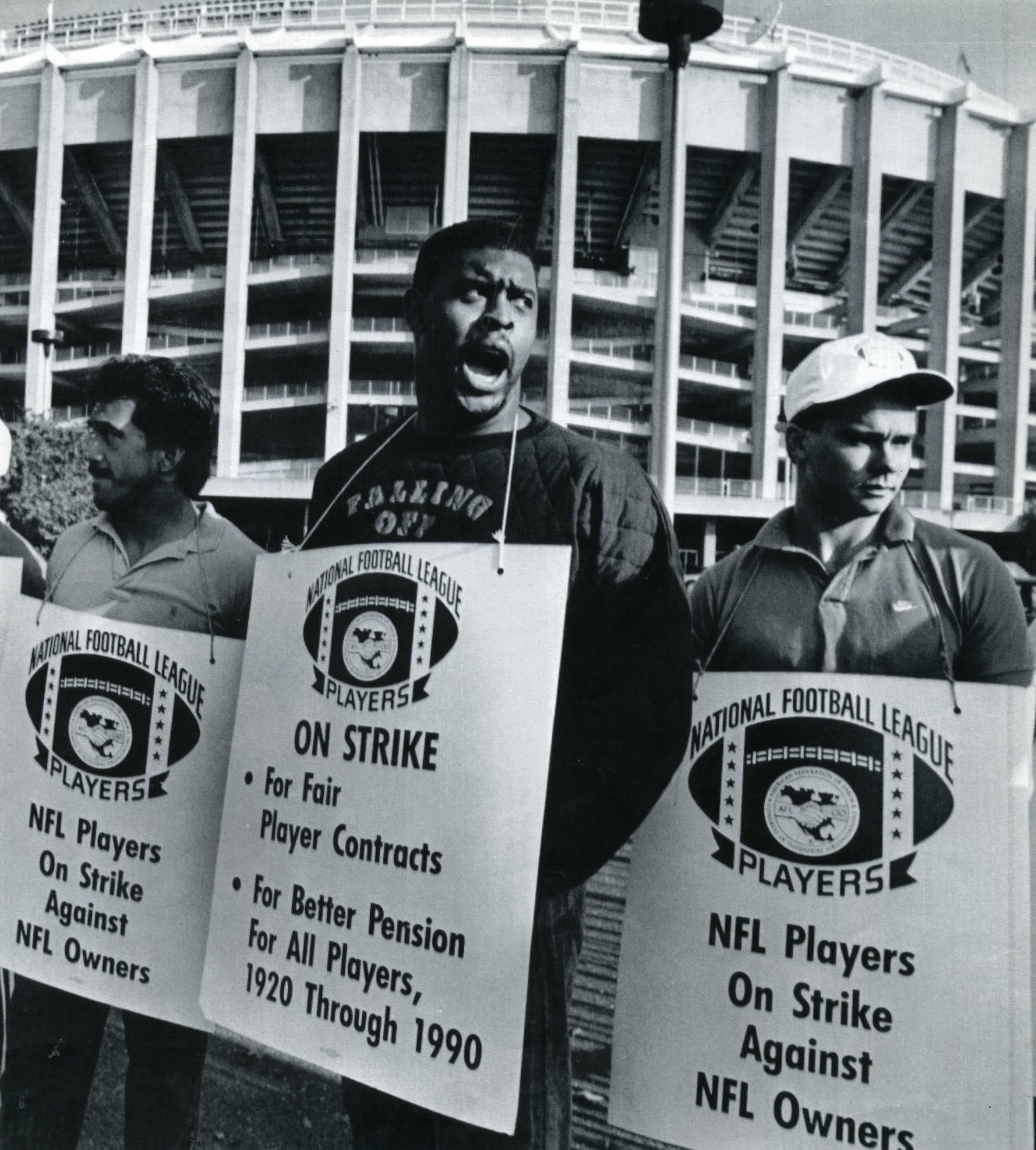 Diane Weiss/UPI via Inquirer archives
Two weeks after that touchdown, NFL players went on strike. White was at the front of the picket line outside Veterans Stadium.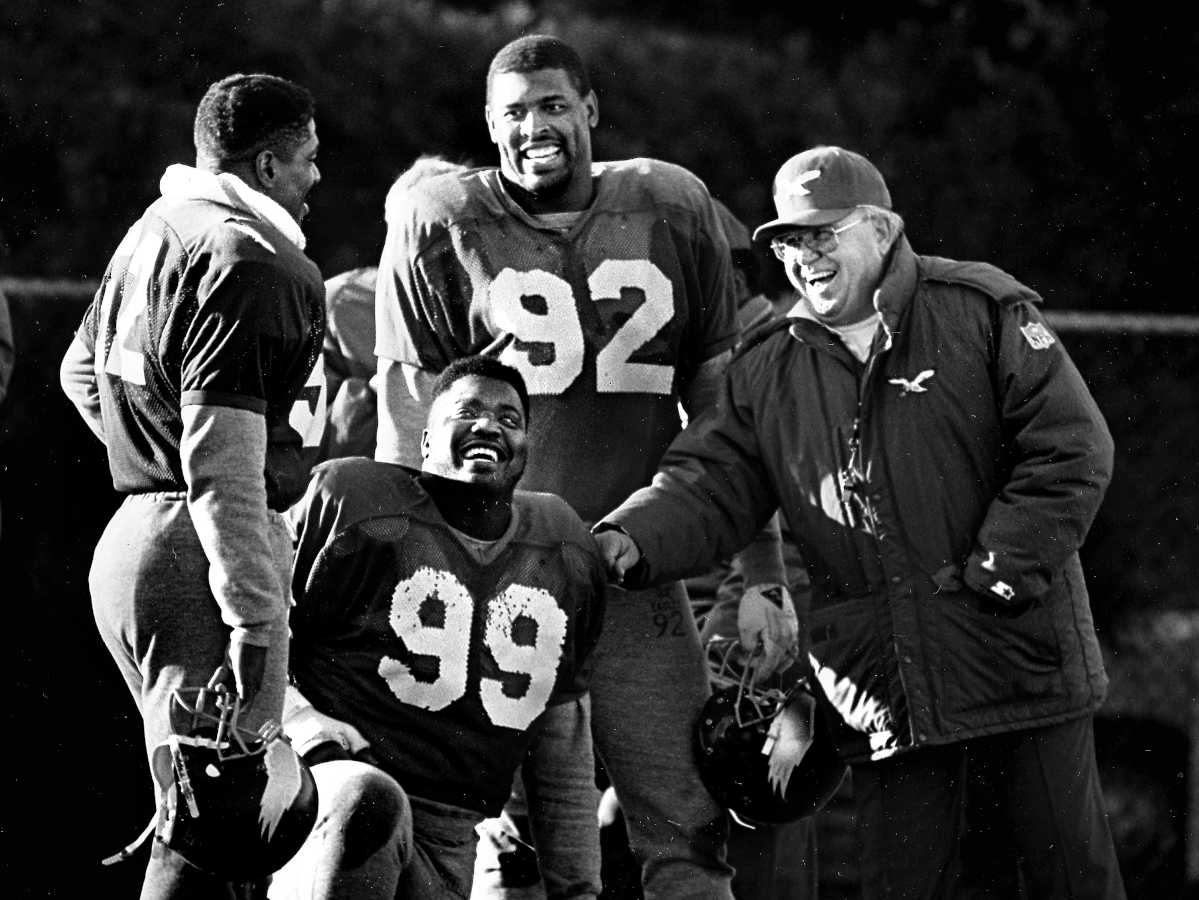 Vicki Valerio/Staff file photo
During the 1988 season, Reggie White and teammates Jerome Brown (99) and Todd Bell (52) shared a laugh at practice with head coach Buddy Ryan.
‍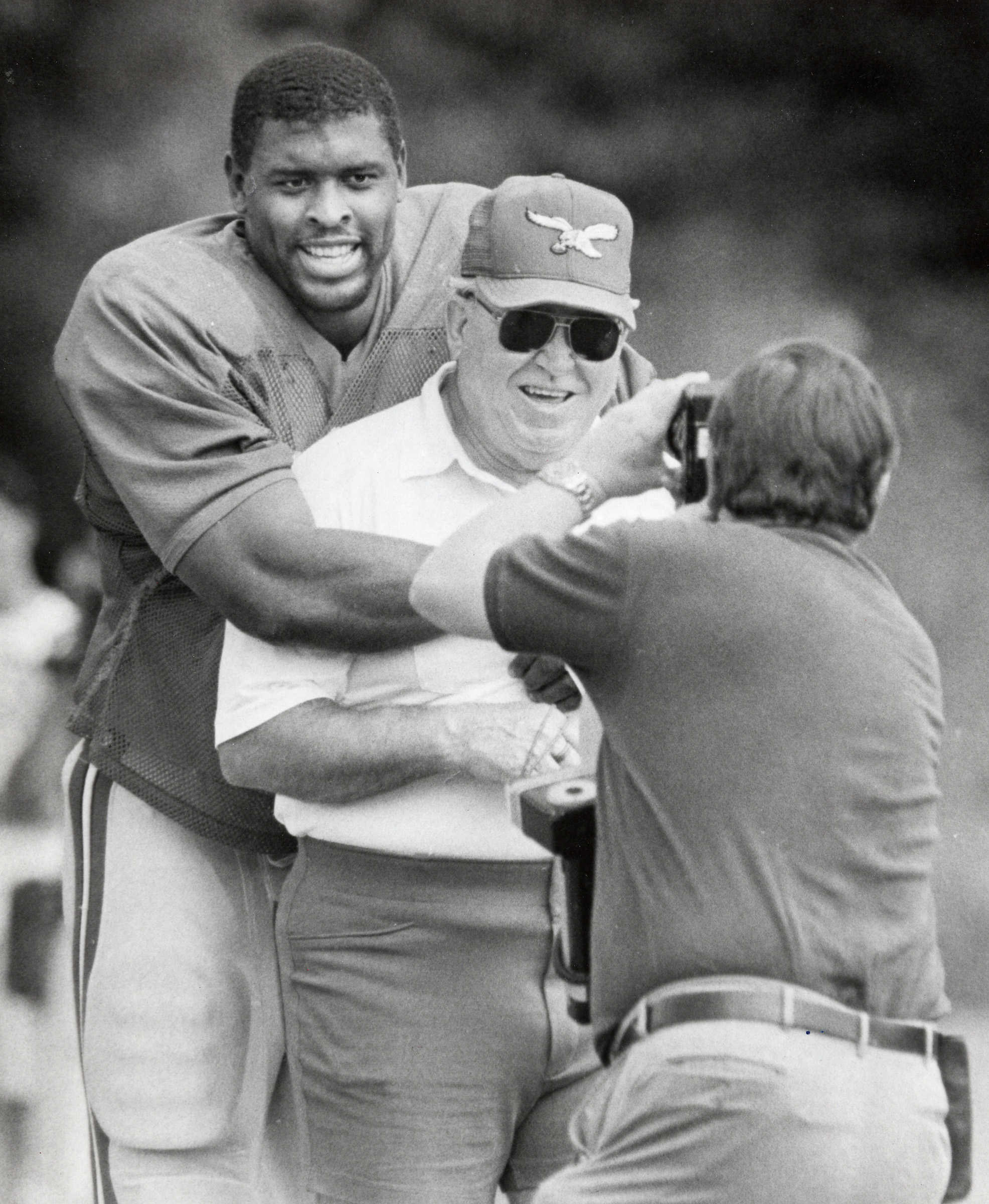 Andrea Mihalik/Staff file photo
Reggie White and Buddy Ryan shared many great moments together. Here's White giving Ryan a hug in 1989.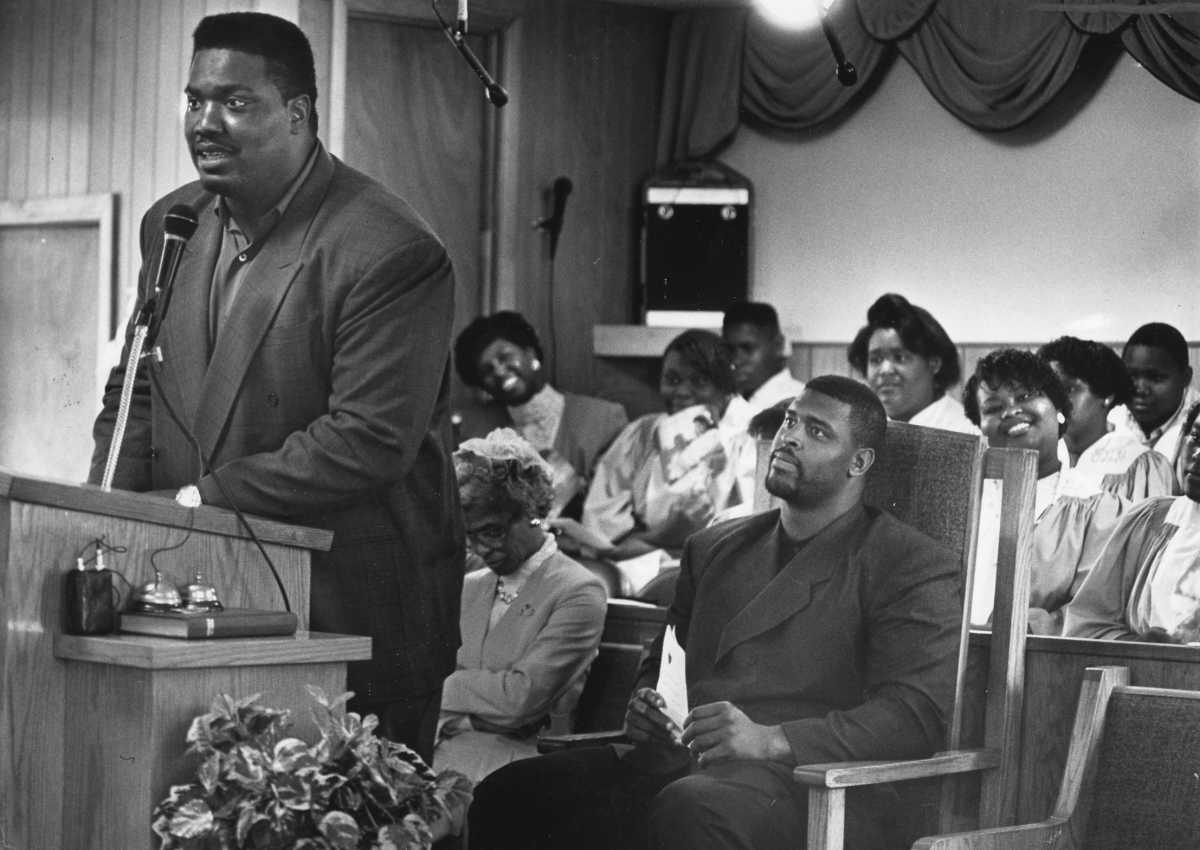 Inquirer file photo
Reggie White wasn't just famous for his football feats. He was an ordained minister, and had been since college. In this undated photo, White watches Jerome Brown deliver remarks from the pulpit at Brown's hometown church in Brooksville, Fla., the Josephine Street Church of the Living God.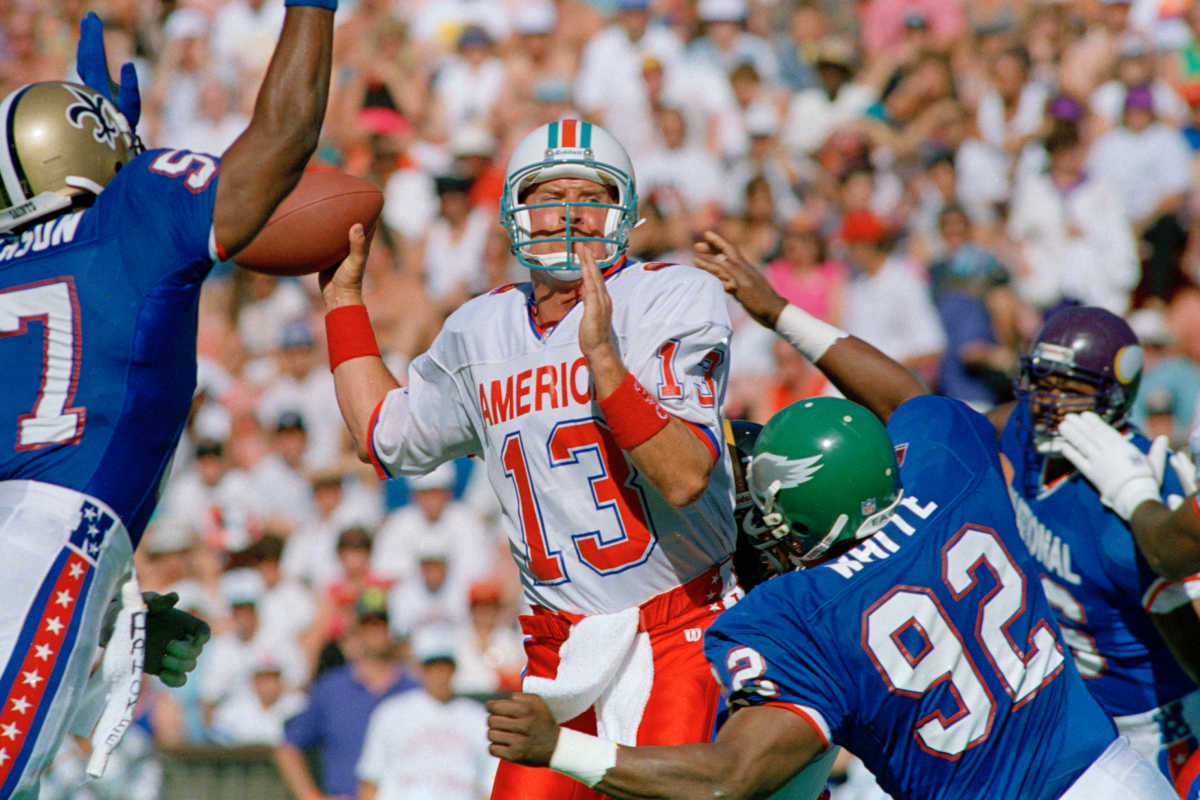 Paul Sakuma/AP
Reggie White played 13 consecutive Pro Bowls from 1986 to 1998. Here he is in the 1993 game pursuing Miami Dolphins star quarterback Dan Marino.
‍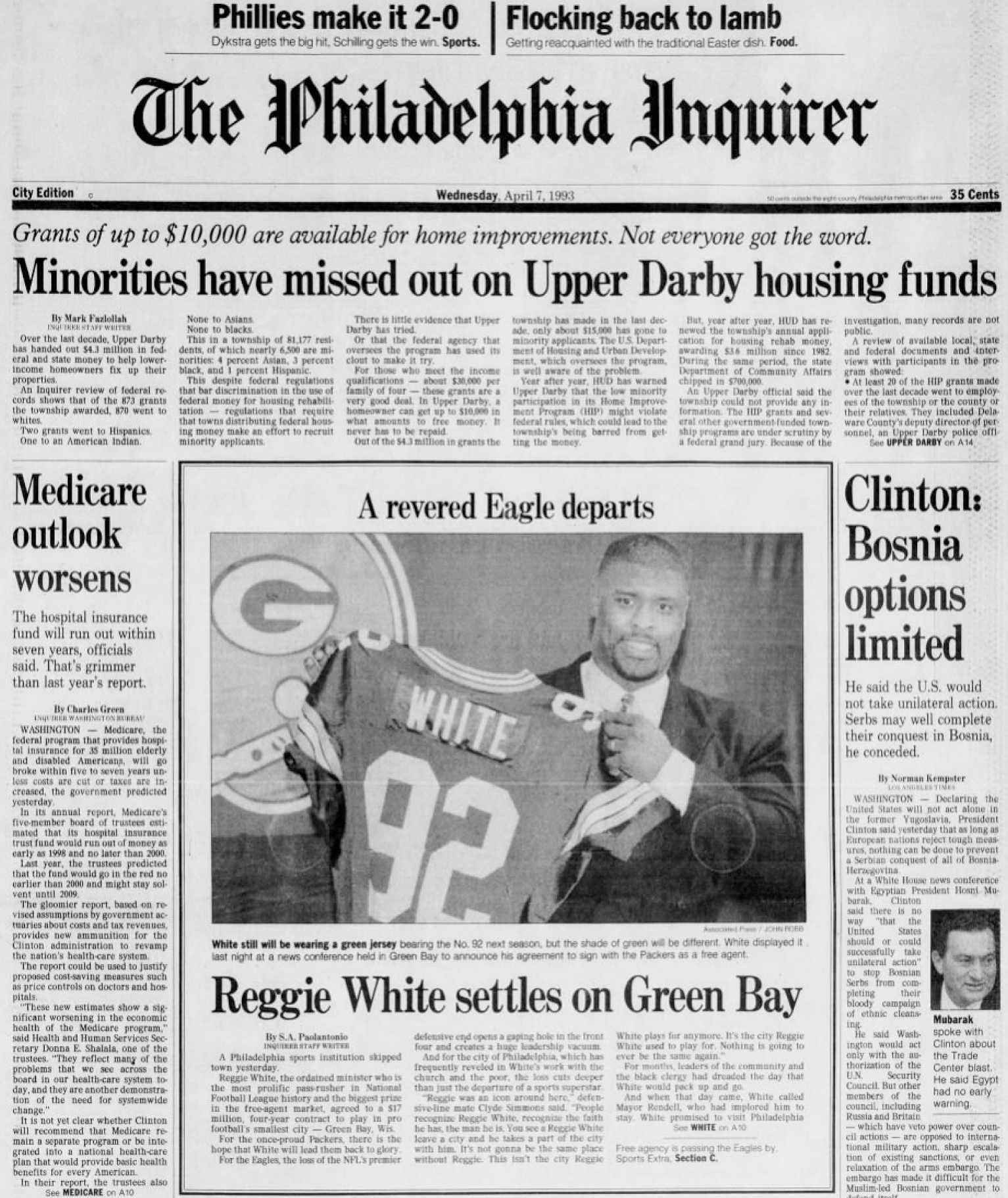 From the Inquirer archives
In 1993, Reggie White left Philadelphia, signing a $17 million free agent contract with the Green Bay Packers. It was front-page news in the Inquirer.
‍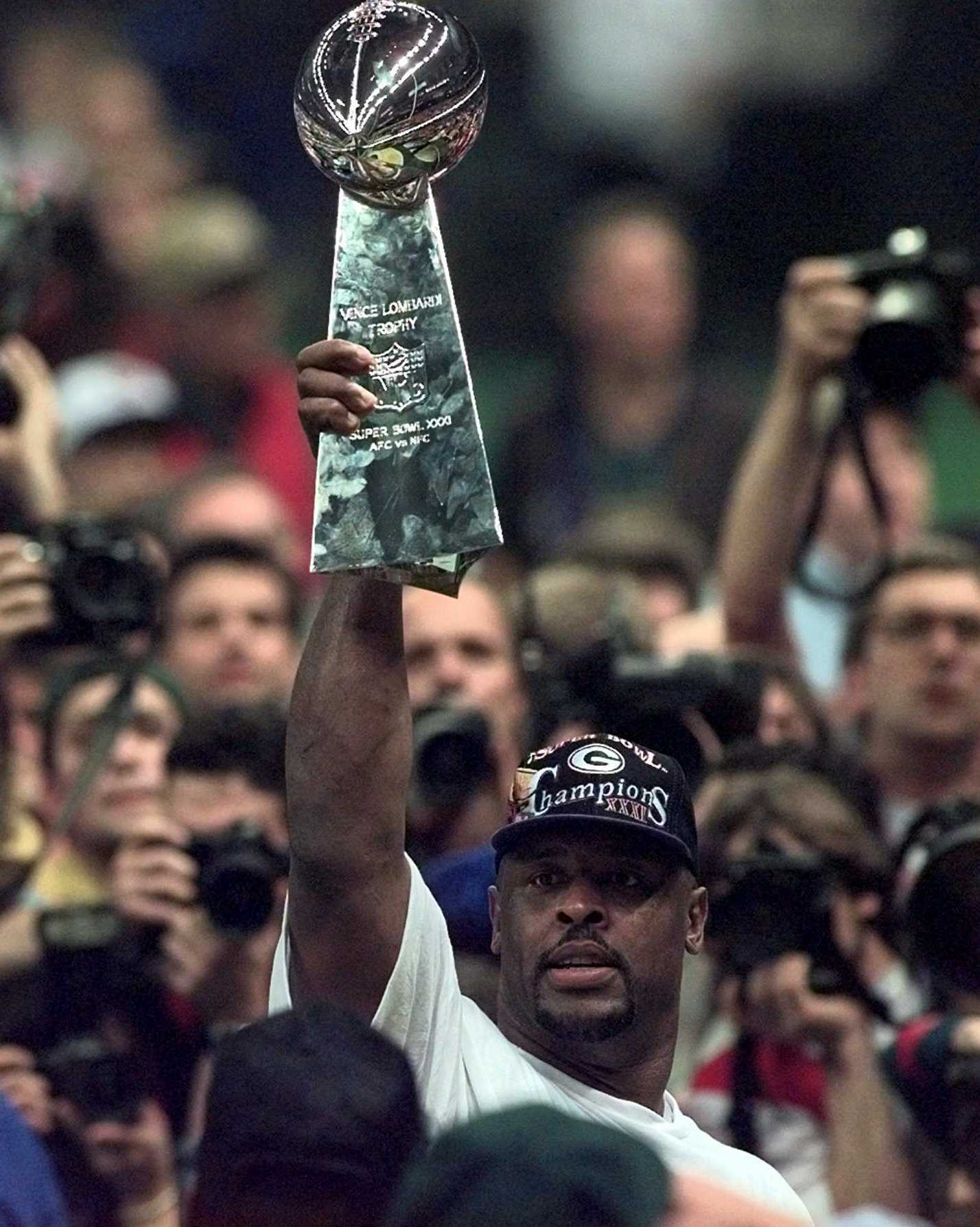 Mark Humphrey/AP
Reggie White finally won a Super Bowl in 1997 when the Packers defeated the New England Patriots in Super Bowl XXXI.
Chuck Burton/AP
Reggie White retired after the 1998 season, then came back in 2000 to play one year with the Carolina Panthers. He recorded 5.5 sacks that season, including this one of San Francisco 49ers quarterback Jeff Garcia.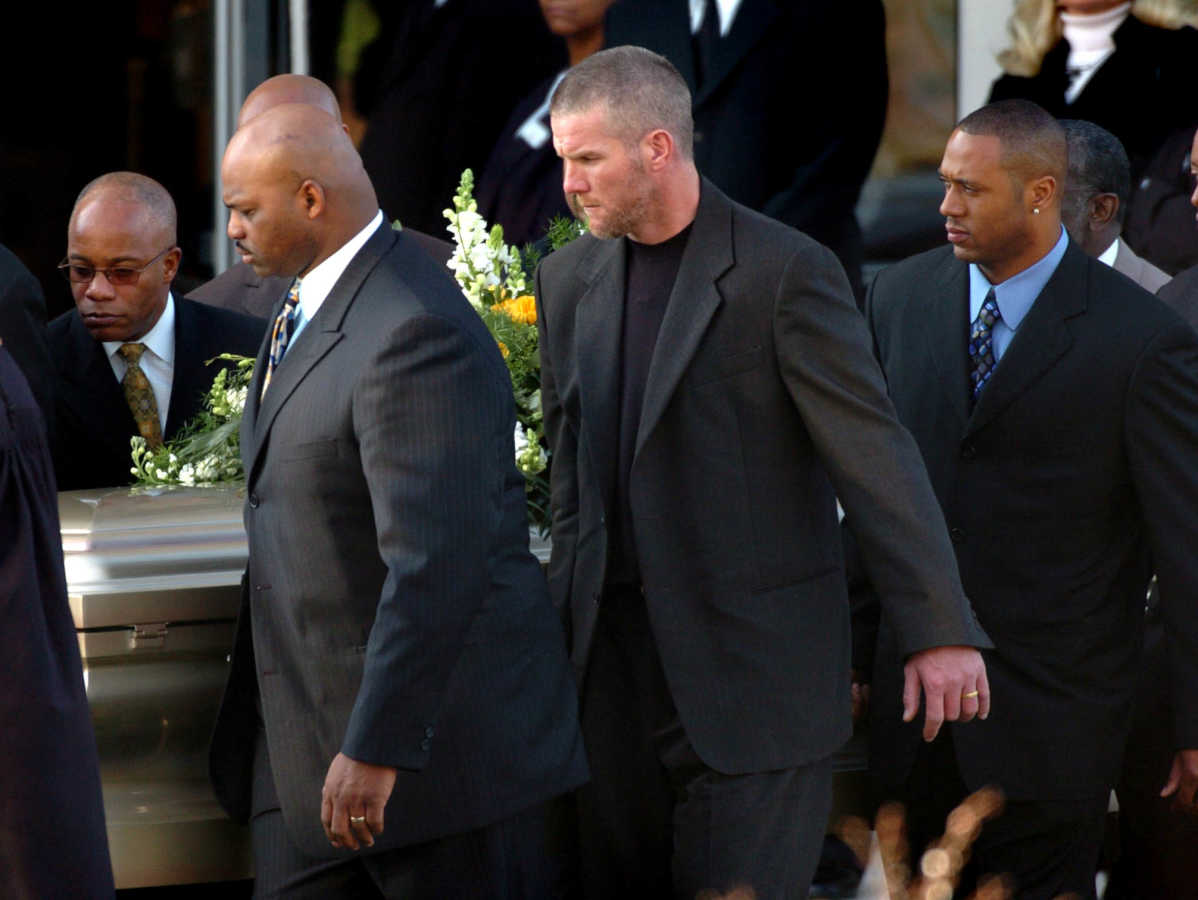 Todd Sumlin/The Charlotte Observer via AP
Reggie White died in 2004 of cardiac arrythmia. Packers star quarterback Brett Favre (center) was among the pallbearers at White's funeral.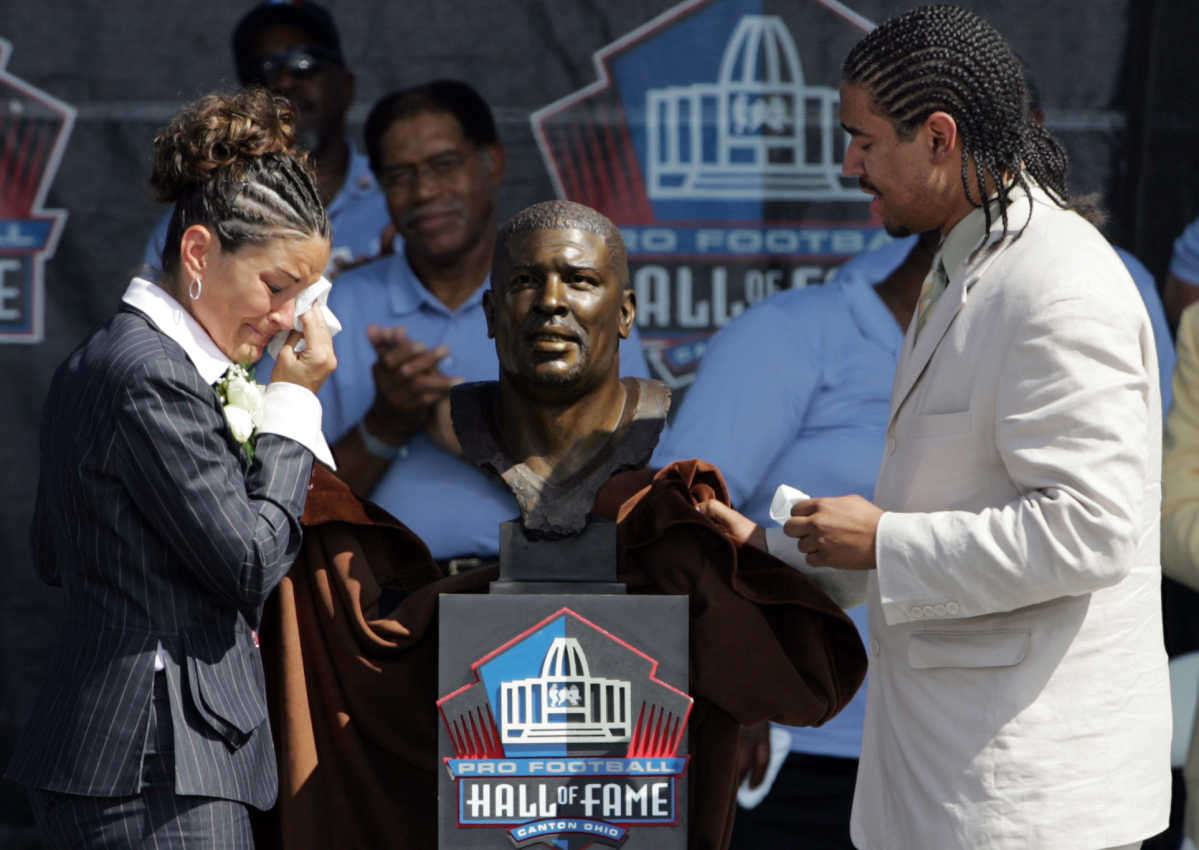 Barbara L. Johnston/Inquirer file photo
In 2006, Reggie White was inducted into the Pro Football Hall of Fame posthumously. At the ceremony, his wife Sara and son Jeremy stood by the bust that will stand forever in Canton, Ohio.