Philly.com asked a question Wednesday: Who gets to decide what belongs on the gay pride flag?
The story came as controversy flared again over an LGBT flag emblazoned with a Jewish star in Chicago. Philadelphia last month also added black and brown stripes to its pride flag — becoming the first city to do so — to represent people of color.
Personal stories of racism and discriminatory business practices in the city's Gayborhood have been well-documented. Yet the new flag still leaves people divided.
The reason, readers said on Facebook in response to Philly.com's story: White privilege.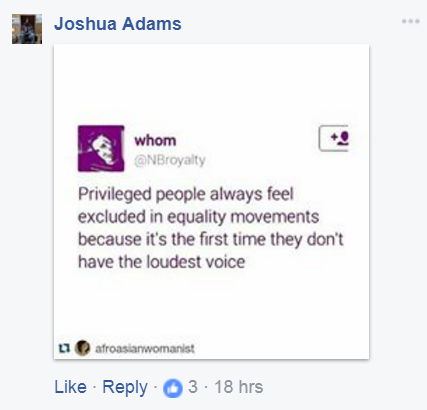 Maria A Kaczanowski-Shulman and Billy Kekevian debated what it means to be white.
There was some debate about the meaning of Philly's LGBT flag.
Others said it's good for the LGBT flag to evolve over time.


What do you think about adding colors or symbols to the LGBT flag? Get involved in the Facebook conversation here.
[Read the original story: Who gets to decide what belongs on the gay pride flag?]