In honor of International Women's Day and Women's History Month, we asked smart women from around the Philadelphia region: What do you want for women in 2018? The answers are as diverse as the women we talked to.
Erica Atwood, 43
CEO at First Degree Consulting LLC
"I want us to continue to speak truth to power. When we tell our stories, the good and the bad, we learn, teach, and heal. This is especially important for women of color, whose voices are often marginalized or co-opted. Given the opportunity to lead, our inclusive perspective can help environments thrive. Additionally, I hope we embrace self-care. We often commit to too much, or to too many, and rarely consider our own selves. We have to recharge our batteries and clear out space – mentally and physically – to keep moving forward. Women can turn mess to magic, but it shouldn't come at the cost of our well-being."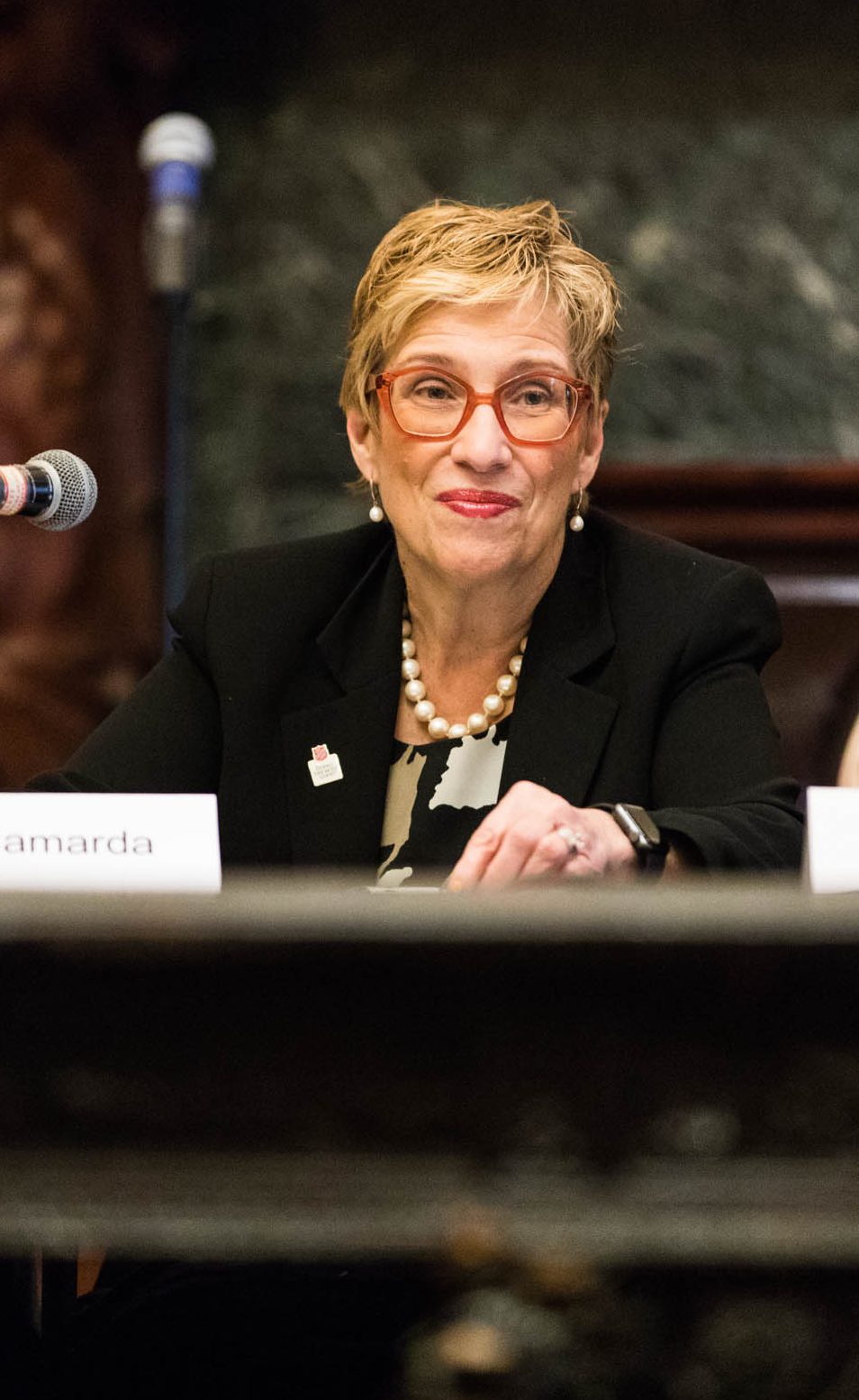 The Rev. Bonnie Camarda, 66
Director of Partnerships at the Salvation Army (Eastern Pennsylvania and Delaware division)
"My hope for next year and the coming years is for people to value and respect women. Especially women of color. You have to value the gifts women bring to the table. We have so many gifts that aren't recognized. Women deserve respect from men and from other women. I think the other part of this, one reason women are not valued, is that kids — and especially boys — are not taught to respect and value women. We have to teach those values to children. Hispanic women have to fight a lot for their place at the table. Respect that fight."
Beth E. Finn, 41
A co-organizer of the Women's March on Philadelphia
"I want women to continue to find their voices. They're starting to speak up, with the #MeToo and other movements. It's different for every woman. One way to find our voices is by voting in the primary and the general election. There are a lot of incredible women running for the first time. Women are showing politicians that they have to represent their constituents – all of them. I hope we see a change in the 2018 elections."
Ali Groves, 39
Assistant professor at Dornsife School of Public Health at Drexel University
"What I want is to reduce the number of adolescent mothers with HIV in sub-Saharan Africa who get HIV. There are gender disparities in HIV cases; 1 in 4 cases occur in adolescent girls and young women. I work in South Africa, where 2,000 girls get infected every week. Poverty contributes to high HIV rates, as do high levels of interpartner violence.
"We must work to promote health and positive sexual relationships, and to respond to violence within relationships. Increasing access to education, the ability for mothers to get back to schools, and access to financial resources are all part of the answer. In many ways, the challenges these young women face are the same as young women face here.
"We can make a difference. I'd urge people to read about and contribute to causes like this, and more broadly, to donate and work to reduce gender inequality in all areas. I would like to see people committing to promoting and empowering young girls to improve their health."
Beth Grossman, 50
Attorney and 2017 Republican nominee for district attorney in Philadelphia
"I think women should get involved and make sure their voices are heard. It's a tough thing to do. But you won't regret it. I would encourage women to seek out mentors. Volunteer for an election. Talk to party members. See what it's like to be part of the party. Find out what it takes to get involved. And then talk to people on the street about what they would look for in a candidate. Think about what your platform is. It starts to make you think about issues that are important to you. Don't be afraid of speaking to people. Part of the process of running is that you will realize your strengths, your weaknesses, and what you're made of."
Nikki Lopez, 30
Executive director of GALAEI
"In 2018, I want women to be able to hold each other accountable in how we are complicit either directly or indirectly in particular forms of oppression. I want women to want to be held accountable. There is a natural resistance and a desire to lash out when a critique is made, but it's really important for women to be willing to engage with one another. I also want both women and men to understand how gender oppression is a disease for everyone. When we think about the workplace, men still aren't conditioned to see women as supervisors, leaders, and executives. For men, that means missing out on the potential brilliance of women. For women, it creates a competitive culture. I want women to create coalitions and sisterhoods instead of competitions."
Dr. Parthenia Moore, 64
Principal (and proud alum) of Philadelphia High School for Girls
"This year, young women have an extraordinary opportunity to realize that the world is changing dramatically and that the responsibility is on them to create lives that are successful, safe, and respected. Doing so would be a testament to the fact that women can achieve in any area – from politics, medicine, or education to science or the arts. They must then empower the next generation through leadership, guidance, career mentorship, and financial support. Our school motto is Vincit Qui Se Vincit, which means 'She Conquers Who Conquers Herself.' May it inspire all women to conquer themselves, not just in 2018 but for the rest of their lives."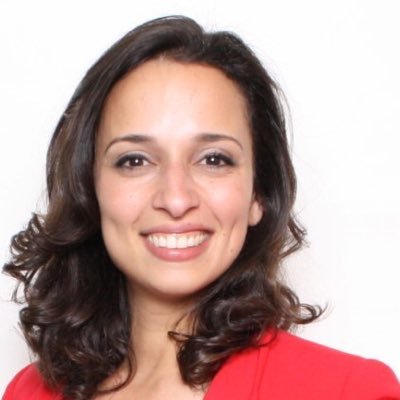 Yasmine Mustafa, 36
CEO and cofounder of Roar for Good
"I'd love for more women entrepreneurs to get the venture capital they need to bring their products or services to market. In 2017, only 2 percent of venture capital went to female CEOs, and women represent just 6 percent of VCs. This is despite research showing that VC-backed companies with women executives have a higher financial performance. I know what it's like to pitch to a room of men who didn't understand why women would fear using existing self-defense solutions like pepper spray and may prefer Athena [wearable self-defense jewelry]. To change the ratio, we need more initiatives to build pipelines that drive women to become partners or investors at VC firms or to start their own funds to invest in other women."
Marisa Porges, 39
Head of School at Baldwin School
"In 2018, I would like to see every woman and every girl have an inspiring female role model — and find not just a mentor but a sponsor. A mentor is someone who gives you career and life advice, who guides you along the way. A sponsor is someone who makes room for you and pulls you up, who seeks you out to fill roles and to assume greater responsibility. Especially in business, politics, and sectors with more men than women, sponsorship is critical. Young women need to look for sponsors, but women and men more senior in their careers also have to be conscious of sponsoring women coming up behind them. Studies demonstrate that girls need role models and sponsors more than boys but are less likely to have them. Changing this will open doors for a generation of young women and help address gender inequity, too."
Rebecca Rhynhart, 43
Philadelphia city controller
"I would say two things. First, is for women to continue to speak up. This past year with the #MeToo movement we've seen a real cultural shift. Women are being believed. The harassers are being held accountable, which is very different than it was just a year ago. I want to continue with the reckoning, to make sure we have women protected in the workplace. That's very important to me. It's just been an amazing transformation to watch our society go through and continue to go through. Second, I want to see women strive even more for leadership positions. I want women to run for office and be more represented. I think women need to run for office. Women have to be brave and take that risk of failing. It's OK to fail."
Hetty Rosenstein, 62
New Jersey director of the Communications Workers of America
"In New Jersey, we have finally elected a governor who is good for women and families. I'm now looking to Washington to improve conditions for women and families. I'm hoping that we are going to flip the House and replace Rep. Paul Ryan (R., Wis.) and Sen. Mitch McConnell (R., Ky.) with progressive female leadership. The greatest threat to women and families is the Trump administration and the Republican Congress. Between the rollback of health care and environmental protections, a tax scam that creates more poverty and destroys the economy, the threat of war and the refusal to stand up to the National Rifle Association, we need to change the majority in Congress to protect everyone other than the tiny sliver of billionaires that these guys care about. The year of the woman should mean the end of Republican tyranny."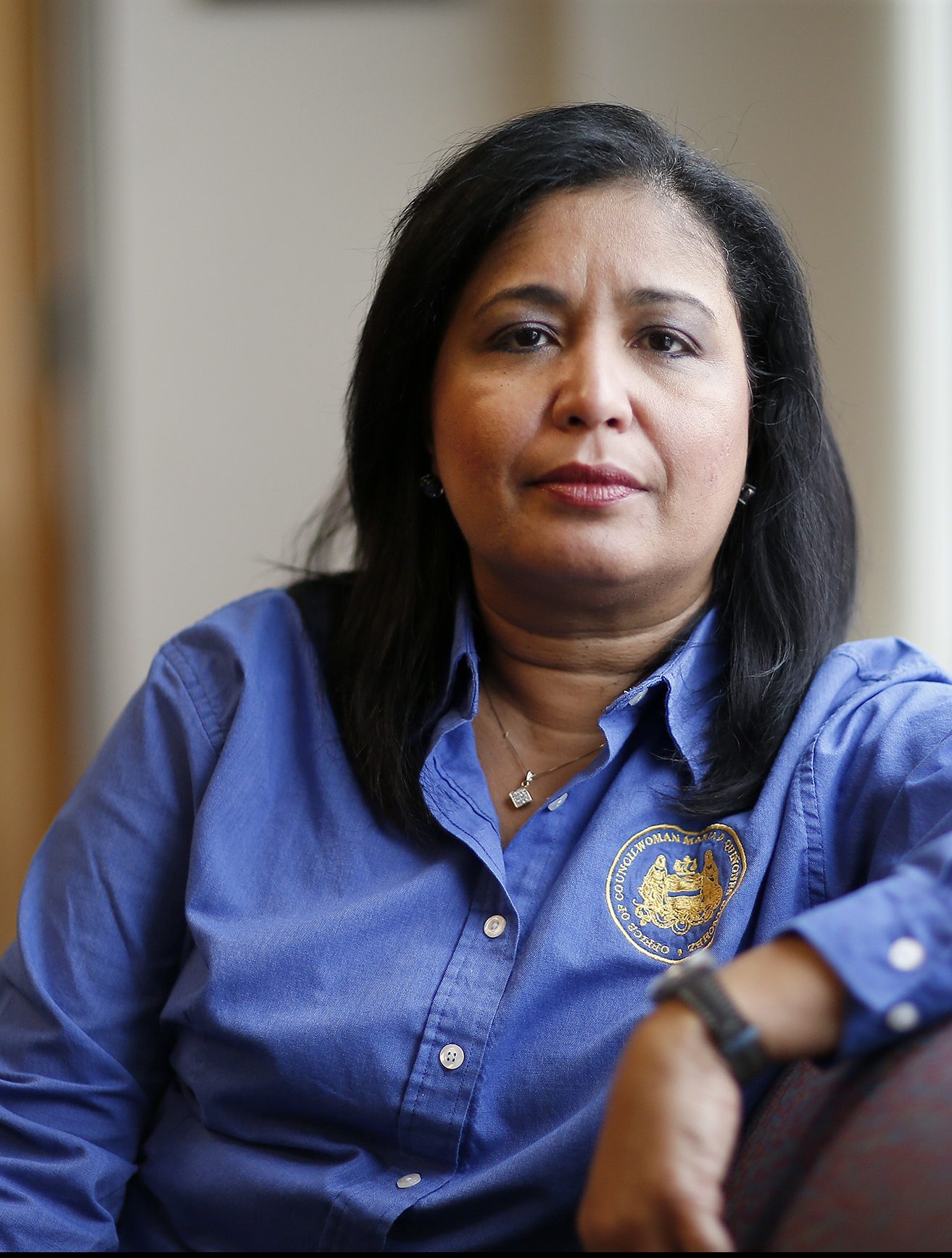 Maria Quiñones-Sánchez, 49
City Council member
"In 2018, I want women to become better allies to each other. Think about space we share and operate. What are the rooms you're in as a woman? And in light of what's going on, women should be protecting, defending, and creating safe places for other women. We need to talk about this openly."
Kiera Smalls, 28
Cofounder of City Fit Girls and executive director of Philly Startup Leaders
"In 2018, I want women to own their power. We should speak up, take up space, support other women, and stop doubting our worth. We should surround ourselves with people who push us and inspire us to do better. And women should cut themselves slack. We don't need to be so hard on ourselves all the time. We are magic."