Sally Gimbel Taussig, 91, of Huntingdon Valley, a philanthropist, a descendant of one of Philadelphia's premier department-store families, and a wife and mother, died of cancer Tuesday, Oct. 10, at her home.
Mrs. Taussig spent most of her life in Elkins Park and Abington before moving to Huntingdon Valley 15 years ago.  A summa cum laude graduate of Abington High School, Mrs. Taussig attended Smith College, where she majored in geology and graduated in 1947.
After college, she worked at the J. Walter Thompson advertising agency in New York City.  In 1950, she married Ralph J. Taussig, an international investment banker and World War II veteran. The two met at Philmont Country Club. They were married for 57 years and enjoyed traveling the world together before he died in 2007.
Mrs. Taussig was a great-granddaughter of Adam Gimbel, founder of what became the Gimbel Bros. department store chain, and a granddaughter of Ellis A. Gimbel, longtime Gimbels chairman and a Philadelphia philanthropist and civic booster.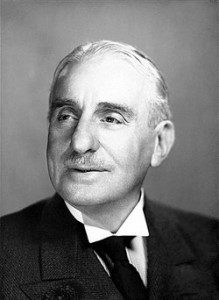 "My mom was very close to him," her son, Andrew Taussig, said of Ellis Gimbel.
Her parents were Julia and Air Force Col. Richard Gimbel, the latter a onetime Gimbels executive and avid book and manuscript collector. He later ran the Richard Store Co. in Miami.
Ellis Gimbel initiated the Gimbels Thanksgiving Day Parade in 1920 – the year women won the right to vote – by leading a caravan of 50 store employees in 15 cars through Center City. The parade grew over the next 65 years to include Santa Claus climbing up a firetruck ladder to a window of the Gimbels store on Market Street, signaling the start of the Christmas buying season.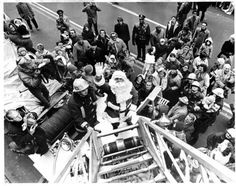 Ellis Gimbel also created "the Gimbel Fund," which recognized distinguished women contributors to society with the Gimbel Award. Recipients included Eleanor Roosevelt, Pearl S. Buck, Amelia Earhart, and former U.S. Supreme Court Justice Sandra Day O'Connor.
Ellis Gimbel had a soft spot for youngsters, annually providing circus tickets for 10,000 needy, handicapped, blind, or orphaned children for many years. "We have a book of letters thanking him," Andrew Taussig said. "One is in Braille."
The Ellis A. Gimbel Charitable Trust underwrote organizations and institutions that provided entertainment for underprivileged children. Mrs. Taussig carried on his work as manager of the trust for almost 50 years. "She loved doing it," her son said.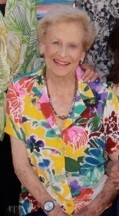 In one instance of generosity late in 2014, the trust gave the Associated Alumni of Central High School money to stage the Central music department's yearly theatrical production. That year the show was Oklahoma!
"What better way could we find for us to support than your annual theatrical play," Ms. Taussig wrote in a letter to the alumni group, as related on the high school's Facebook page.
Central music department chairman Ben Blazer replied that the staff and students were overjoyed about the gift.
"It means musical theater will be able to flourish for the foreseeable future, and it will give all students access to the productions," said Blazer.
Previously, the department had had to charge students $3 to view the shows, but with the Gimbel gift, admission was free. "Things like the rights for the show, material rental, set design—they add up, and now we have a source we will be able to draw from," Blazer said.
In addition to her work on behalf of the trust, Mrs. Taussig was active in other charities, including the Police Athletic League, Council for Jewish Women, and Rebecca Gratz House.
Mrs. Taussig loved to spend time with family, and to cook and bake. A family favorite was her crème caramel, her son Andrew said.
In addition to her son, she is survived by son John; daughter Priscilla; four grandsons; and a great-grandson.
A graveside service will be held at 10:30 a.m. Sunday, Oct. 15, at Mount Sinai Cemetery, 1901 Bridge St., Philadelphia.
Memorial donations may be made to benefit cancer research at Thomas Jefferson University, Office of Institutional Advancement, 125 S. Ninth St., Suite 600, Philadelphia 19107, or via Giving.Jefferson.edu.