Richard S. Dennison Jr., 40, of Florence, a lawyer and funeral director, died Monday, Jan. 22, at his home of a heart condition.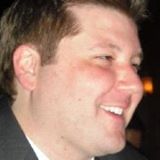 A longtime Florence resident, Mr. Dennison juggled working for the Burlington County funeral homes owned by his father, Richard S. Dennison Sr., with client meetings at his solo law office on Delaware Avenue in Roebling. He handled many clients on a pro bono basis, his family said.
Known to all as "Rich," Mr. Dennison left Florence only to pursue higher education and work as an intern-level speechwriter in the Clinton White House before returning home. But he found from his experience in Washington that he relished the rough-and-tumble world of politics.
In 2007, he challenged longtime Republican State Sen. Diane Allen for the Seventh District seat. Though he lost, he learned from the experience.
Undeterred, he contemplated a run again in 2015 as a possible Democratic gubernatorial candidate. "I care much about my state, so I might throw my hat in the ring for governor of this great state of New Jersey," he said. He was not on the primary ballot.
Last December, Mr. Dennison announced that he would challenge Republican U.S. Rep. Tom MacArthur in New Jersey's Third Congressional District. "I'm an agent for change. MacArthur has been in office for two terms," Mr. Dennison said in a statement announcing his candidacy. Though he was not favored to win the Democratic nomination, Mr. Dennison's campaign had begun to attract attention.
Born in Evesham Township, Mr. Dennison graduated from Holy Cross High School in Delran. His experience assisting his father in the family funeral business "taught him the high value of human life," his relatives said.
During high school, he was a standout in student government and as a member of the 1992 New Jersey State Championship Football Team. After high school, he graduated from the University of Pennsylvania with a bachelor's degree in political science.
While working in the White House presidential speech-writing office, he was thrilled when a St. Patrick's Day soundbite he wrote was used by the president.
He earned a degree from Georgetown University Law Center.
A civic activist, Mr. Dennison supported the Make-a-Wish Foundation, American Cancer Society, American Diabetes Association, Holy Cross High School Alumni Association, University of Pennsylvania Secondary School Committee, Georgetown Club of Southern Jersey, Generation Engage, Irish American Unity Conference, and Order Sons of Italy in America.
He was a lifelong member of Holy Assumption Church of Roebling, where he had served as an altar boy.
Mr. Dennison was a diehard Eagles fan, and his favorite TV show was Blue Bloods, a police drama set in New York. He loved reading and writing. He was very proud of his Irish and Italian heritage, his family said.
A favorite pastime of Mr. Dennison's was learning about New Jersey political history. He liked to tell listeners that he shared a hometown with the late New Jersey Gov. Richard J. Hughes.
In his final Facebook post, he reflected on the enduring nature of lessons learned on the athletic field in high school.
"And may I state, on this day of Thanks, please reach out to family members whom you might have had a beef with in the past year, send an email, a text, better yet a phone call and note, that all is forgiven. Life is way too short. Please be thankful for your loved ones."
He is survived by his parents, Elizabeth Bristle Bosco and Richard S. Dennison Sr.; sisters Doreen G. and Stacy E.; a nephew; and a large extended family.
Visitations will be held from 2 to 4 and 6 to 8 p.m. Tuesday, Jan. 30, and from 9:30 to 10:30 a.m. Wednesday, Jan. 31, at the Dennison Funeral Home, 214 W. Front St., Florence, followed by a Funeral Mass at 11 a.m. Wednesday at Holy Assumption Church, 1290 Hornberger Ave., Roebling. Interment will be in Lakeview Memorial Park, Cinnaminson.
Contributions may be made to the American Heart Association, 1 Union St., Suite 301, Robbinsville, N.J. 08691, or to the Lancer Fund, c/o Holy Cross Alumni Association, Box 2304, Cinnaminson, N.J. 08077.