Mary Barbara Pannepacker, 72, of Jenkintown, who for more than two decades was the store manager at the Glenside florist Penny's Flowers, died Tuesday, Oct. 3, of a heart attack at her home.

Hers was often the smiling face thousands of people over the years first encountered when they walked into Penny's. From anxious brides to eager prom moms, from besotted boyfriends to bereaved families, she helped them select the perfect flowers. She celebrated with them in happy times and passed the tissues in sad times.
She was a hub of cheer as the shop hummed with activity in advance of Valentine's Day, Mother's Day, the December holidays, and other important occasions.
She started working at Penny's when her two daughters from her first marriage were nearly grown.
"She was exuberant," said Penny's owner Richard Pannepacker, whom she married in 2011. "She made everyone's day — customers' and employees' — better. She loved what she did, and so did her customers."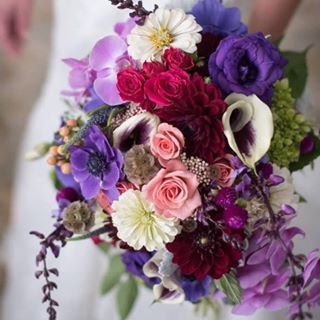 She even helped a man who would be president. In 2008, Sen. Barack Obama stopped by the store while campaigning in Abington to purchase flowers for wife Michelle on the couple's 16th wedding anniversary.
It was Mary — she was always "Mary" to the customers — who led him to the flower refrigerator. They picked out a dozen white roses and baby's breath. Obama asked her if the flowers would last the two-hour flight back to Chicago, and she assured him they would.
"We had a nice little chat for about 20, 25 minutes," her husband said. "It was quite a day. He was impressive."
http://www.philly.com/philly/blogs/politics/Roses_for_Michelle.html
Born in Philadelphia in 1945 to Garwood and Catharine Whitecar, she graduated from Philadelphia's Little Flower Catholic High School for Girls, where she made friends that would last a lifetime.
"Once someone was Mary's friend, it was a lock," her family said in a tribute. "Her loyalty was absolute. After high school, she and some friends went to Europe. They were nearly out of money when one girl saw in a store window a pair of shoes she simply had to have. Mrs. Pannepacker handed over her last francs, and they called their fathers to get the plane fare home."
She and her first husband, Michael Darcy, had two daughters, Tara Bell and Megan Darcy. "She was always just a warm, loving spirit," Bell said. "She was the cool mom. She often was the lunch monitor at my school. She always brought people together for family gatherings and made people feel welcome. She saw the good in everyone."
"When I think of my mom, I always remember her singing and humming happily around the house," Megan Darcy said.  "She would put her records on and do housework, everything with a smile."
She and Michael Darcy divorced. In 2011, she married Pannepacker, forging close bonds with his two children, Jenna and Josh.
Her family and friends valued her cheerfulness and her love of life. When she heard a song she loved, she often started dancing and invariably coaxed everyone else onto the floor, be it a wedding, birthday party, or just a living-room gathering.
"She was elegantly funky," said her husband, recalling with a smile how she liked beer but drank it from a wine glass. "She regularly wore high heels — even with jeans — and had a pair of high-heeled flip-flops."
At her request, her three granddaughters called her "Ma Mare," from the French Ma mere, or "My mother." She felt that "Grandmom" made her sound old.
In addition to her husband, former husband, daughters, and two stepchildren, she is survived by three granddaughters and two sisters.
A Funeral Mass was offered Saturday, Oct. 7, in Glenside.