Louis J. Cameron Sr., 92, of Germantown, a shipbuilder and musician, died Sunday, May 13, of complications of dementia at PruittHealth-Rock Hill, a nursing facility in Rock Hill, S.C.  Mr. Cameron had moved to Rock Hill in 2012.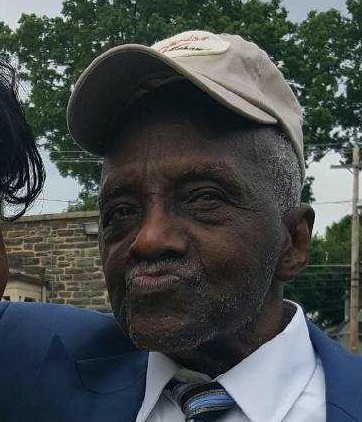 Born in Philadelphia, Mr. Cameron graduated from Murrell Dobbins Vocational High School with certification as a welder. He served in the Navy during World War II.
After the war, he became a shipbuilder at various times for the Camden shipyard New York Shipbuilding Corp. and Sun Shipbuilding & Drydock Co. in Chester.
In 1961, he was hired by the Groton, Conn.-based Electric Boat division of General Dynamics Corp. to help build the USS Lafayette (SSBN-616). When it was christened by first lady Jacqueline Kennedy and launched for sea trials on May 8, 1962, the craft was the nation's largest Polaris missile-firing submarine, according to NavSource, an online archive of submarine photos and information.
While working as a shipbuilder, he studied at the Ornstein School of Music at 1906 Spruce St. In the 1960s, he earned an associate's degree in music from Combs College of Music in West Mount Airy.
"He was very passionate about the sound of music, singing, and playing the piano," said his family in an appreciation.
He sang with the Dra-Mu Opera Company in the late 1940s. Dra-Mu, whose name is an abbreviation for drama and music, was an African American opera company that gave young black music students a chance to perform and play during a time when they were barred from joining productions with white orchestras.
In the first half of the 1950s, Mr. Cameron sang with the Leonard de Paur Infantry Chorus, a 35-man choir that began as an Air Force group. He toured the country with the choir in the mid-1950s. He also participated in Eileen Brown's Singing City choir, an integrated group in Philadelphia created by Brown in 1948 in the belief that shared activities would overcome tensions between those of different races and religions.
"He enjoyed it because he made many friends there," said his wife, Elizabeth H. Cameron.
In the early 1950s, Mr. Cameron sang several roles for music arranger Henri Elkan, performing in Carmen at the old Philadelphia Arena at 46th and Market Streets, his family said.
During the 1950s, he also sang for St. John Terrell's Lambertville, N.J., Music Circus, a summer theater in the round under a striped tent, which drew large audiences before closing in 1970.
Mr. Cameron was also a soloist for the choir at Sunday morning services at St. Matthew A.M.E. Church at 57th and Vine Streets in West Philadelphia. In later years, he sang at churches in Germantown, his family said.
Besides his wife of 63 years, he is survived by children, BethAnn, Louis J. Jr., Lynne C. Blanks, Stephanie A., Mark H., Jayne E. Mensah, Maria E. Flowers, Todd P., and Ian M.; 18 grandchildren; and a sister.
A memorial service with a musical tribute will be held from 11:30 a.m. to 2:30 p.m. on Saturday, June 23, at the First Presbyterian Church of Germantown, 35 W. Chelten Ave. Burial is private.
Donations may be made to the Lupus Foundation of America Philadelphia Tri-State Chapter via www.lupus.org/tristate.