Ellis Gerson Wachs, 88, of Philadelphia, a former retail executive and mentor, died Wednesday, Aug. 9, at his home after a battle with Parkinson's disease.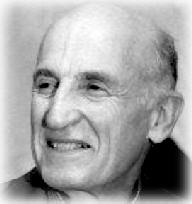 Mr. Wachs was known for his long career as one of the partners in Charming Shoppes Inc., a Bensalem-based chain of stores that carried women's apparel.
In 1950, he and his brother, David, partnered with Morris and Arthur Sidewater to open a Charming Shoppes in Norristown. The Sidewaters had started the enterprise in 1940 with a Charming Shoppes in Northeast Philadelphia.
The stores targeted middle-income shoppers and specialized in junior fashions and large-size women's clothing, well before most merchandisers saw apparel for plus-size women as a potential growth market.
He helped build the company from the ground up and despite being color-blind chose the merchandise for the stores, which he helped to expand from two shops to over 1,200 stores in more than 40 states.
Charming Shoppes went public in 1971 and was a member of the Fortune 500 in its heyday — the 1970s through the 1990s. Mr. Wachs ran the merchandising department but also helped in real estate and other aspects of the business.
The key to Mr. Wachs' success was his love of people, his family said.
"Whenever anyone was lucky enough to spend time with him, he never wanted to talk about himself," said his daughter Esther Wachs Book. "He peppered his business partners, clients, and customers with questions about themselves and their interests. By the end of a business meeting, he was offering friendship, and he always made the deal he wanted. These relationships enriched his work and outlasted his job."
Mr. Wachs was an innovator, his daughter said. Eventually, half of the chain catered to plus-size women under the brand names Lane Bryant and Catherines; the other half did business as Fashion Bug.
He traveled to Europe to take note of the latest styles, then took trips to Hong Kong and Taiwan to arrange for production of the fashions at a low cost. His ideas and those of his partners led to a resounding success for Charming Shoppes.
But with the advent of big-box stores and their lower-priced merchandise in some of the same shopping centers where Charming Shoppes once dominated, the chain could not compete. In June 2012, Ascena Retail Group Inc. bought it in a deal valued at almost $900 million.
"I think it really started to turn sour [for Fashion Bug] when you started to see the acceleration of the Walmarts and the Kohl's of the world," said Thomas A. Filandro, senior consumer analyst at Susquehanna Financial Group, in a June 2012 Inquirer story.
Mr. Wachs retired in the early 1990s, before the chain was sold.
In retirement, Mr. Wachs teamed up with colleagues from the retail world to form a Wynnewood real estate investment venture called Rodman Properties. "He loved to fund the ventures of budding entrepreneurs, and to take an active role in helping them build their businesses," his daughter said.
Later, he studied history. "He had rushed through college at the University of Illinois as he was eager to start a business, but now he savored the opportunity to become the history student he had always wanted to be," his daughter said.
He audited courses at the University of Pennsylvania and became a favorite student in the history department, where he read voraciously about American and European history.
He also spent time at Penn's Wharton School, sharing his business savvy and experiences with students, and helping them perfect their business plans.
At one point, he gave $4,000 to help launch the career of the Philadelphia clothing designer Lauren Sara after meeting her on a train while both commuted to New York, the Washington Post reported in July 1992.
Born in Philadelphia, he graduated from West Philadelphia High School. He married Peggy Brenner. The couple settled in Merion and had three daughters. Later, the couple moved to Center City.
Starting in 1985, he and his wife started the Peggy & Ellis Wachs Foundation. The Center City foundation has made grants for educational projects and to Jewish agencies and the Free Library of Philadelphia.
"He was quiet, very modest, a real sweetheart," said his wife. "He was a gentle man. Also, he loved sports. He was a competitive tennis player, and his friends would say he wasn't so gentle on the court."
Besides his wife and daughter Esther, Mr. Wachs is survived by daughters Elizabeth Sahlman and Marjorie Weingarten; eight grandchildren; a brother; and many nieces and nephews.
Services were Sunday, Aug. 13.
Donations may be made to the Free Library of Philadelphia Foundation, 1901 Vine St., Philadelphia 19103, or the Parkinson Council Inc., 111 Presidential Blvd., Suite 141, Bala Cynwyd, Pa. 19004.