It's Friday, which means you're thisclose to the weekend, and a chilly one at that. But don't get ahead of yourself on those winter blues; forecasts suggest the Northeast will see a pretty mild winter. In the meantime, don't miss our picks for what to do this weekend.
If you like what you're reading, it's free to sign up to get this newsletter in your inbox every weekday. I would love to hear your thoughts, ideas, and feedback, so please email me, tweet me @aubsn, or reach our social team on Facebook.
— Aubrey Nagle
Republican leaders promise to help the middle class with their tax overhaul, revealed Thursday. Will it? Well, it depends how you define "middle class."
In a 2016 study, Pew Research Center labeled "middle income" as those who make $42,000-$125,000 for a family of three. But it doesn't always make sense to use the same definition of "middle class" for places as different as say, New York, Philadelphia, and Omaha. It's apples to oranges.
One thing's for sure: the big winners of this tax plan are big corporations and the super rich (unless you're a nonprofit exec).
After years of fighting, SugarHouse Casino has ended its mission to block a second Philadelphia casino license after Gov. Tom Wolf signed a bill which basically invalidated their suit. Local community organizations agree South Philly hit the jackpot with the deal, as Stadium Casino LLC will build its Live! Casino and hotel near the stadiums. (Yes, that's Live! like Xfinity Live!)
The proposed casino and hotel will include 200 hotel rooms, 2,000 slots and 125 table games. What happens next is up to Stadium, but they owe the house a cool $50 million for a slot machine license later this month.
Federal authorities announced Wednesday that Frank M. Nucera Jr., former police chief of Bordentown Township, faces assault and hate crime charges after what the FBI calls "a significant history of making racist comments." Today, he's out on $500,000 bail to await trial on bias and civil rights charges.
If convicted, he faces a maximum of 20 years in prison and $500,000 in fines. As columnist Jenice Armstrong writes, the case is yet another example of what movements like Black Lives Matter are protesting.
What you need to know today
We want to see what our community looks like through your eyes. Show us the park that your family walks through every weekend with the dog, the block party in your neighborhood or the historic stretch you see every morning on your commute to work.
Tag your Instagram posts or tweets with #OurPhilly and we'll pick our favorite each day to feature in this newsletter and give you a shout out to build those followers!
That's Interesting
Opinions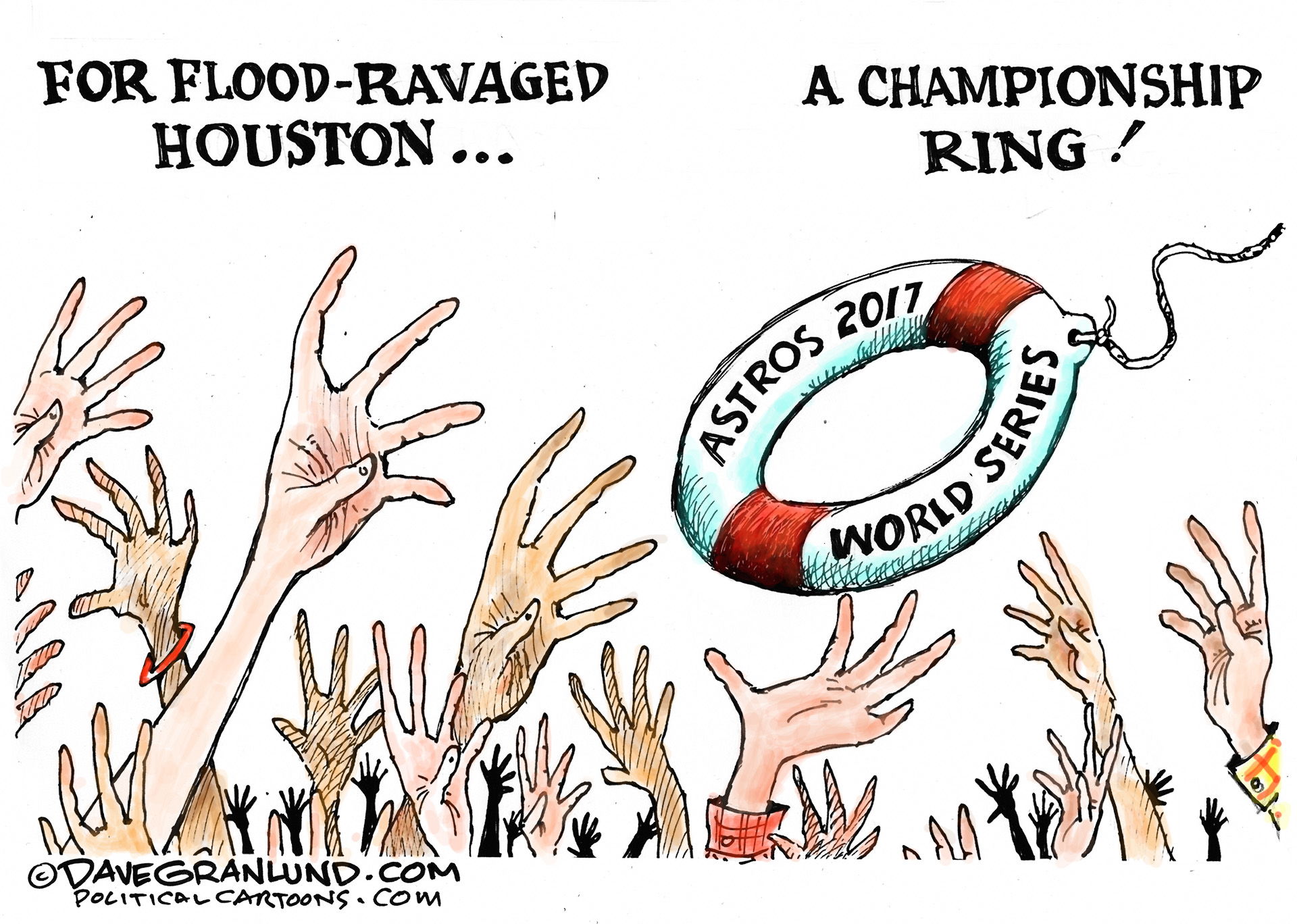 "Whether or not fire hoses scatter the evidence, pushing scarlet pools down the storm drains and into the sewers, our streets are forever stained with the blood of the dead. " — Columnist Helen Ubiñas on the marks left behind by gun violence.
What we're reading
Daily Dose of | Nostaglia
An artist spent the last seven years collecting memorabilia inspired by Baha Men's 2000 hit "Who Let The Dogs Out," and you can see it all at PhilaMOCA.