Three key questions about PA's newest liquor privatization proposal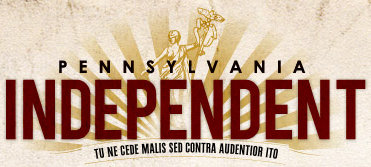 HARRISBURG – The long-awaited state Senate liquor privatization plan was unveiled Tuesday, leaving lawmakers with less than two weeks to get a bill to Gov. Corbett's desk.
Corbett called for liquor privatization in January, and the state House passed a similar bill in March. The state Senate decided to scrap the House bill and run with its own proposal after a series of hearings during the past three months.
State Sen. Charles McIlhinney, R-Bucks, detailed his plan at a Tuesday afternoon news conference. Here's the nuts and bolts of the proposal.
Where will I be able to buy what?
In short: restaurants, taverns, beer distributors and those few grocery stores that have purchased a restaurant license to sell beer will be able to become one-stop shops for beer, wine and spirits if they purchase a new license for about $8,000 annually.
"What I'm doing is taking the existing beer licensees and I'm letting them sell alcohol to go as well," McIlhinney said.
Grocery stores that have a separate entrance and exit for beer sales will be allowed to do away with that odd arrangement and will be allowed to sell up to four six-packs at one time; up from the two six-packs they are allowed to sell now.
But there will be no new licenses made available, which is already raising concerns about the availability of additional licenses for the newly-freed market McIlhinney is envisioning. At present there are about 14,000 establishments that could opt for the new one-stop-shop license, but there is no way to tell how many will do so, he said.
Does it shut down the state-run liquor stores?
No. It would force the PLCB to shut their 620 retail locations on a case-by-case basis if the stores become unprofitable as more private sector retailers open up, but there is no direct timetable for shuttering the state liquor stores.
Wendell Young, president of the labor union that represents the 3,000 state workers in the liquor stores, said this proposal would "force the retail stores to go out of business." The union opposes the bill.
The bill would not touch the PLCB's wholesale operations for at least two years.
The Republican senators say the wholesale system will be more valuable if it is sold in a few years, so they want to order a two year study of the wholesale system and will revisit the issue later.
"It's hard to place a value on what the wholesale system will be worth when the retail system is full built out and changed under the reforms," said Senate Majority Leader Dominic Pileggi, R-Chester.
In the meantime, the PLCB will be required to purchase any items requested by retailers – a key change from the current system where the PLCB makes those decisions – and will be required to directly ship to all private retailers. Direct shipment of wine from out-of-state to residents of Pennsylvania would also be legalized.
Does this have a chance of passing the Senate and the House?
As of right now there are not enough "yes" votes in the state Senate to pass the bill, Pileggi said, but he said he hopes there will be "within a few days."
There figures to be practically no support for the bill from Senate Democrats, so the 27-23 Republican majority in the state Senate will have to be virtually unanimous to pass the bill.
Even if it gets through, McIlhinney's plan is far from a sure bet to win support from Republicans in the state House.
Over there, House Majority Leader Mike Turzai, R-Allegheny, is determined to privatize the wholesale and retail operations simultaneously. There are also concerns in the House about the number of available licenses.
Corbett's support will be crucial if any liquor bill is going to make it through the General Assembly.
"I am committed to this effort and remain optimistic that working with the legislature, I'll have a bill on my desk by June 30," Corbett said in a statement thanking McIlhinney on Tuesday.
Contact Eric Boehm at Eric@PAIndependent.com and follow @PAIndependent on Twitter for more.