The Democratic Primary for Mayor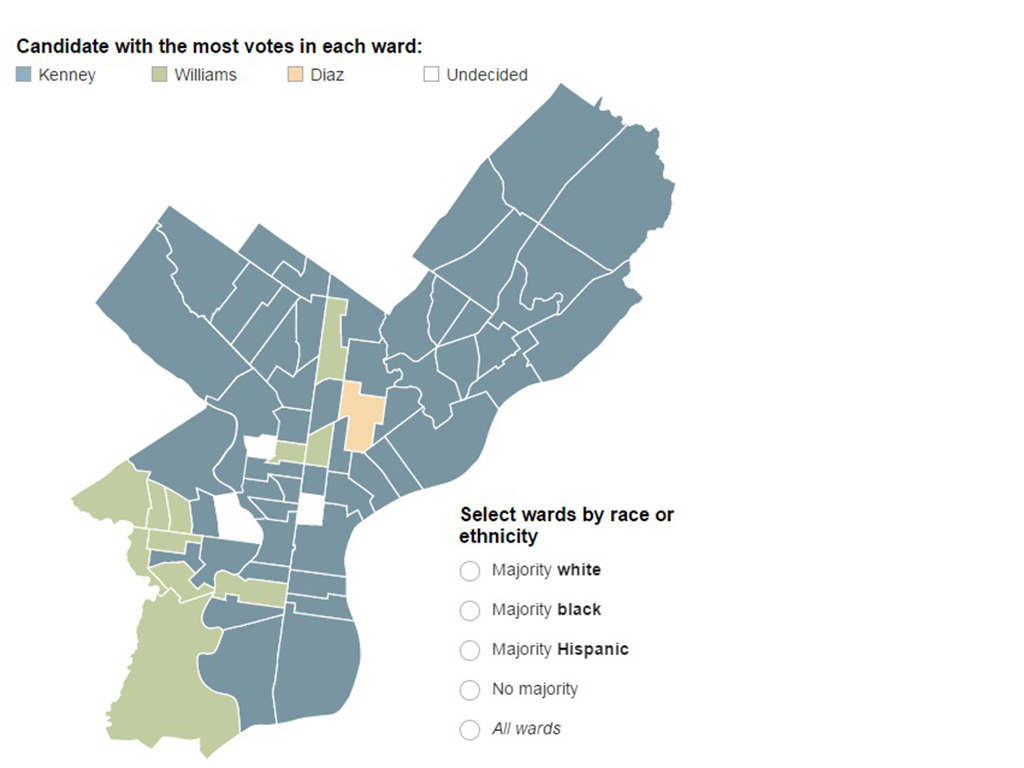 The Democratic Vote for Mayor
James F. Kenney won Tuesday's Democratic primary for mayor by amassing large vote margins in predominately white areas in Philadelphia and holding his own in the city's black wards.
Hover over the wards on the map for early turnout figures and vote totals by candidate. Click on the buttons below to see how the vote breaks down by racial and ethnic lines.
98% of the vote counted.
Williams
26%
60,196 votes
Candidate with the most votes in each ward:
Wards with majority white population
Wards with majority black population
Wards with majority Hispanic population
SOURCE: Philadelphia City Commissioners
OLIVIA HALL / Philly.com