Quiz: How well do you know the DNC?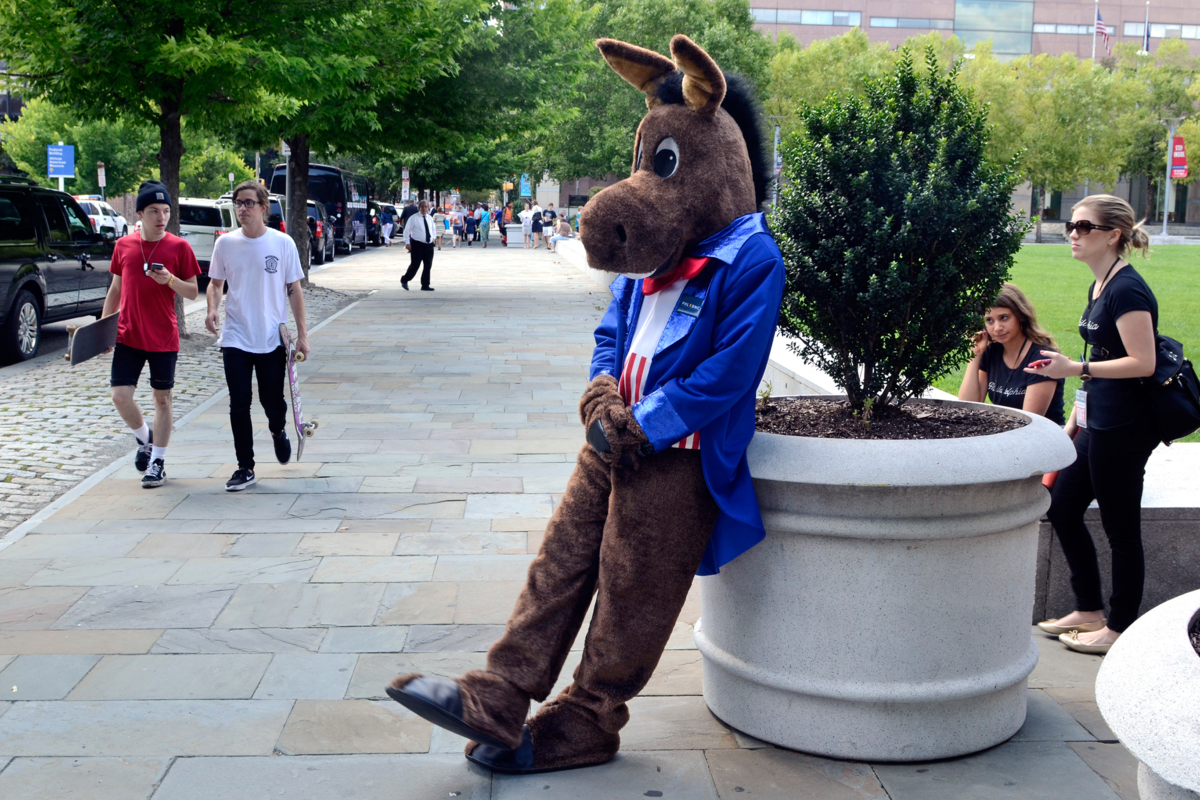 Tom Gralish / Staff Photographer
A party mascot after greeting Democratic officials at the National Constitution Center.
Donkeys, delegates, and more will converge on Philadelphia during the upcoming Democratic National Convention. So far, the city's done quite a bit to prepare for the impending crowd, and it's hard to miss the promotional material.
With so much surrounding information, how much have you picked up about the DNC?
Take the quiz below to see how well you know the DNC.