Olivia Nutter wore a maxi skirt and a pair of heels to the Democratic National Convention festivities Tuesday. And, she said, it was one of the worst fashion decisions of her life.
"It just got to the point where I felt like I couldn't walk anymore," said the 21-year-old daughter of former Mayor Michael Nutter as she arrived at the Wells Fargo Center on Wednesday afternoon with her mom, Lisa.
So Nutter paired mustard trousers with a blue-and-white print camisole top - solely because the ensemble looked fab with flats.
"After yesterday, I had to be comfortable," Olivia Nutter said. "I learned my lesson. My feet were done."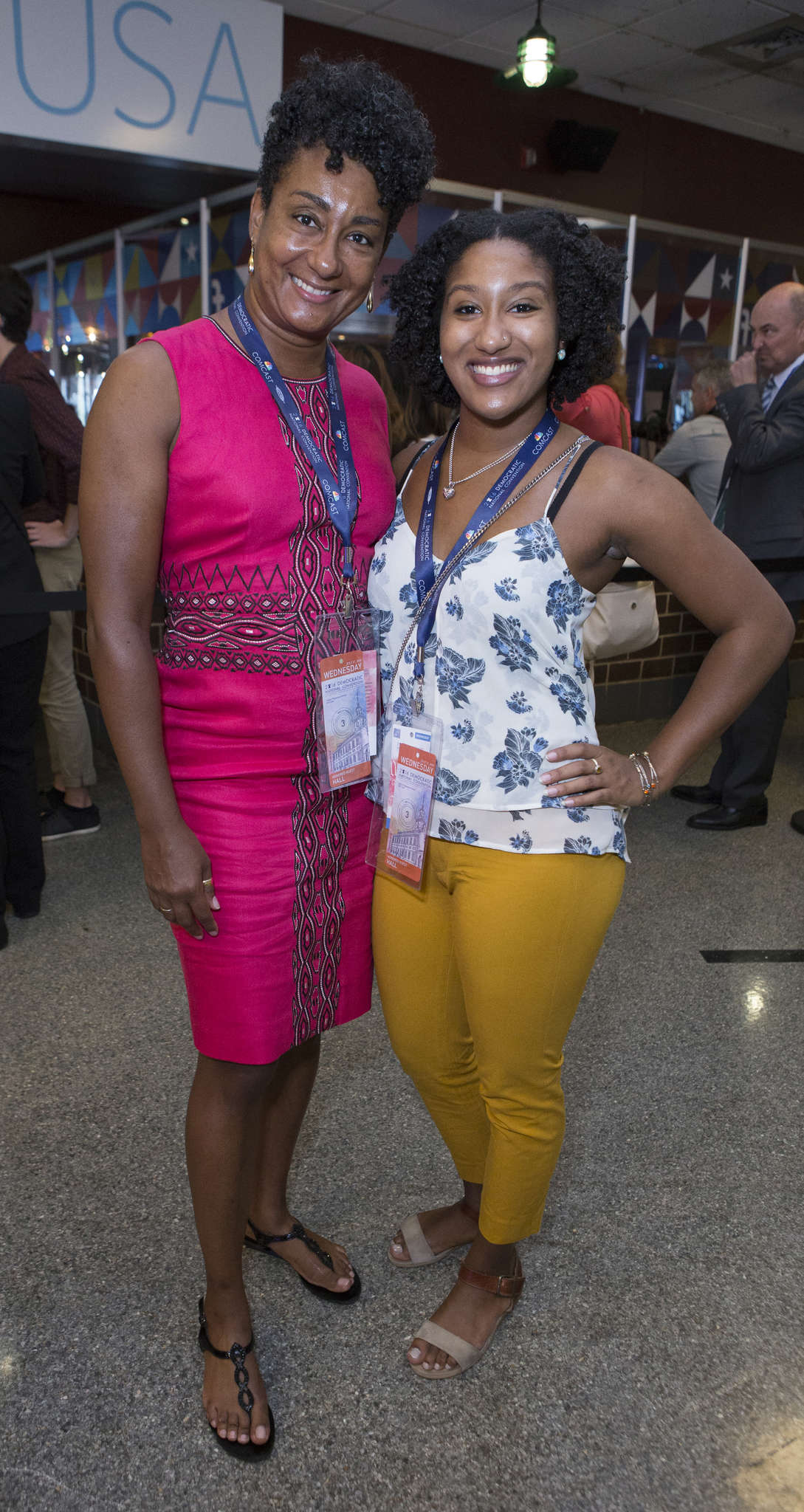 If there is one thing agreed upon by convention-goers - whether delegate or guest, volunteer or intern - it is the importance of comfortable footwear.
Political participants spent the last three days walking . . . and walking . . . and walking, so shoes that don't pinch or blister have elevated to become just as important as smartphone chargers and campaign buttons.
In other words, while the crazy red, white, and blue headgear was definitely noticeable in the crowd, by Wednesday, the royal-blue floor of the convention was a sea of sparkly flats, metallic thongs, beachy flip-flops, and patriotic Chuck Taylors - including a pair featuring "I'm with her" printed along the side.
After two days of nonstop traipsing, Hailey Snow ditched her heels and went to the Macy's in Center City for a pair of sneaks. She decided on blue-and-white printed Vans because, she reasoned, the design of the shoe matched all the dresses she packed.
Sounds like a no-brainer.
"I love wearing sneakers with my dresses," said Snow, who traveled from Minnesota, where she works with the American Federation of Teachers.
For Junelle Cavero, there was one thing more important than the Arizona delegate's shoe game - her vote for Hillary Clinton. Still, she made her footwear choices with intention.
"On Monday I wore flip-flops and on Tuesday I wore Converse," said Cavero, who was summer workplace-appropriate in a melon-hued cap sleeve sheath. "So today it was time for the sparkling Bandolinos." She flexed her toes and wiggled her feet in her flats.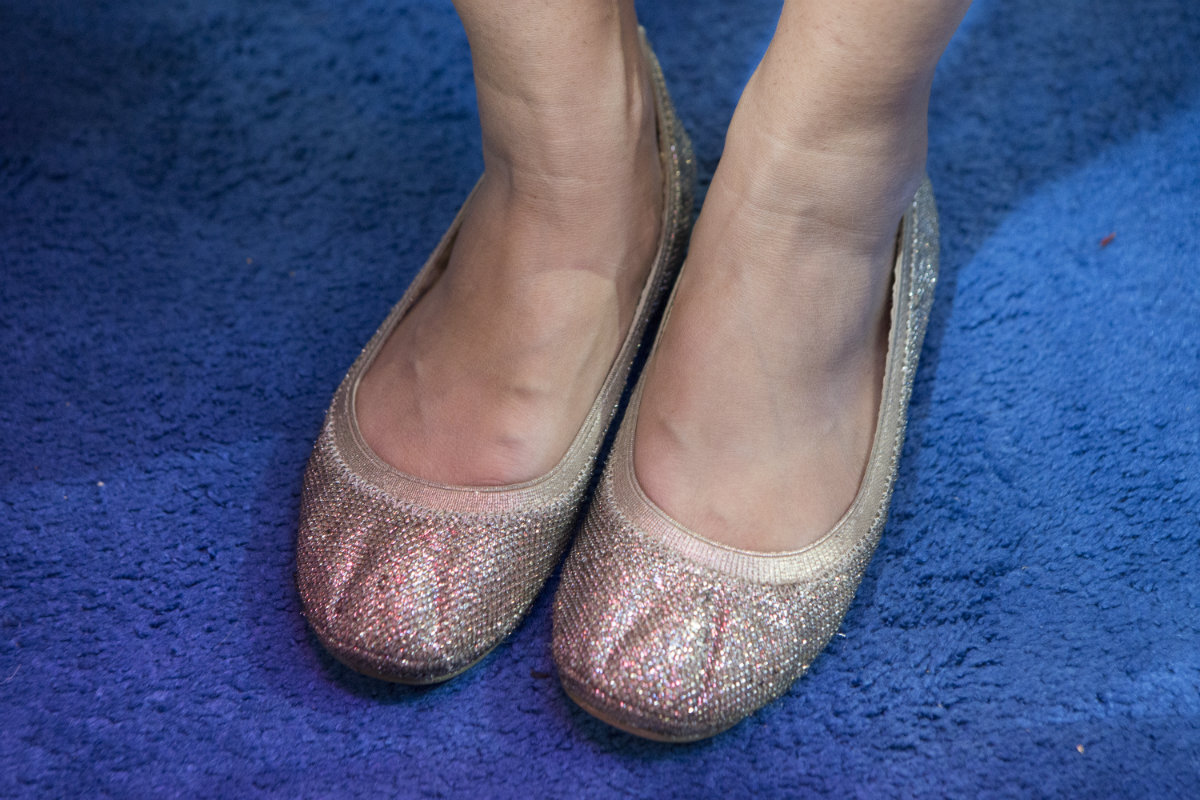 But it wasn't just the women at the convention who were shoe-focused.
Derrick Parker, a guest with some Mississippi delegates, wore bold orange Nikes to stand out, while Matt Lynch of Philadelphia went with a pair of black leather Helmut Lang slip-ons because they matched his blazer.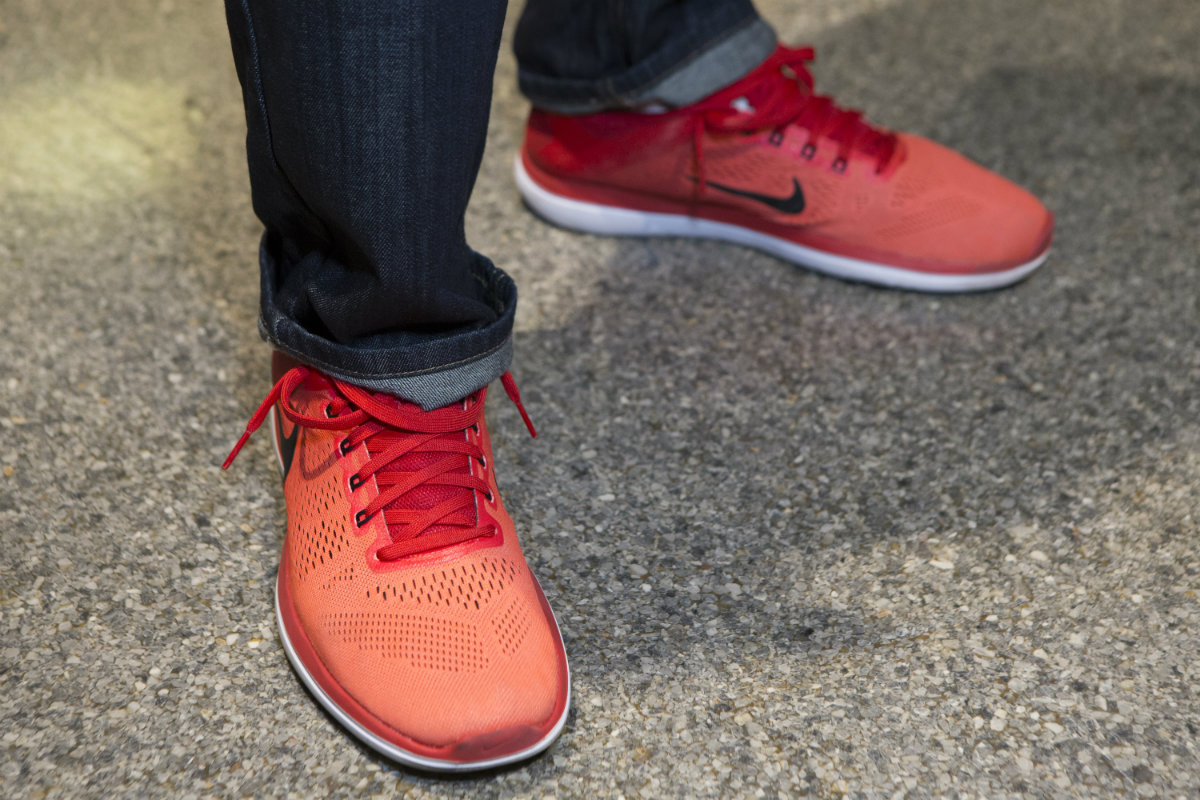 New York State Sen. James Sanders Jr. took this week's fashion very seriously.
"There are only two fabrics that are appropriate in the summer: seersucker and linen," Sanders said while moving through the throng of delegates. Late Wednesday afternoon, Sanders was clad in a dandy seersucker suit. On his feet were gray shoes he said were "made for walking."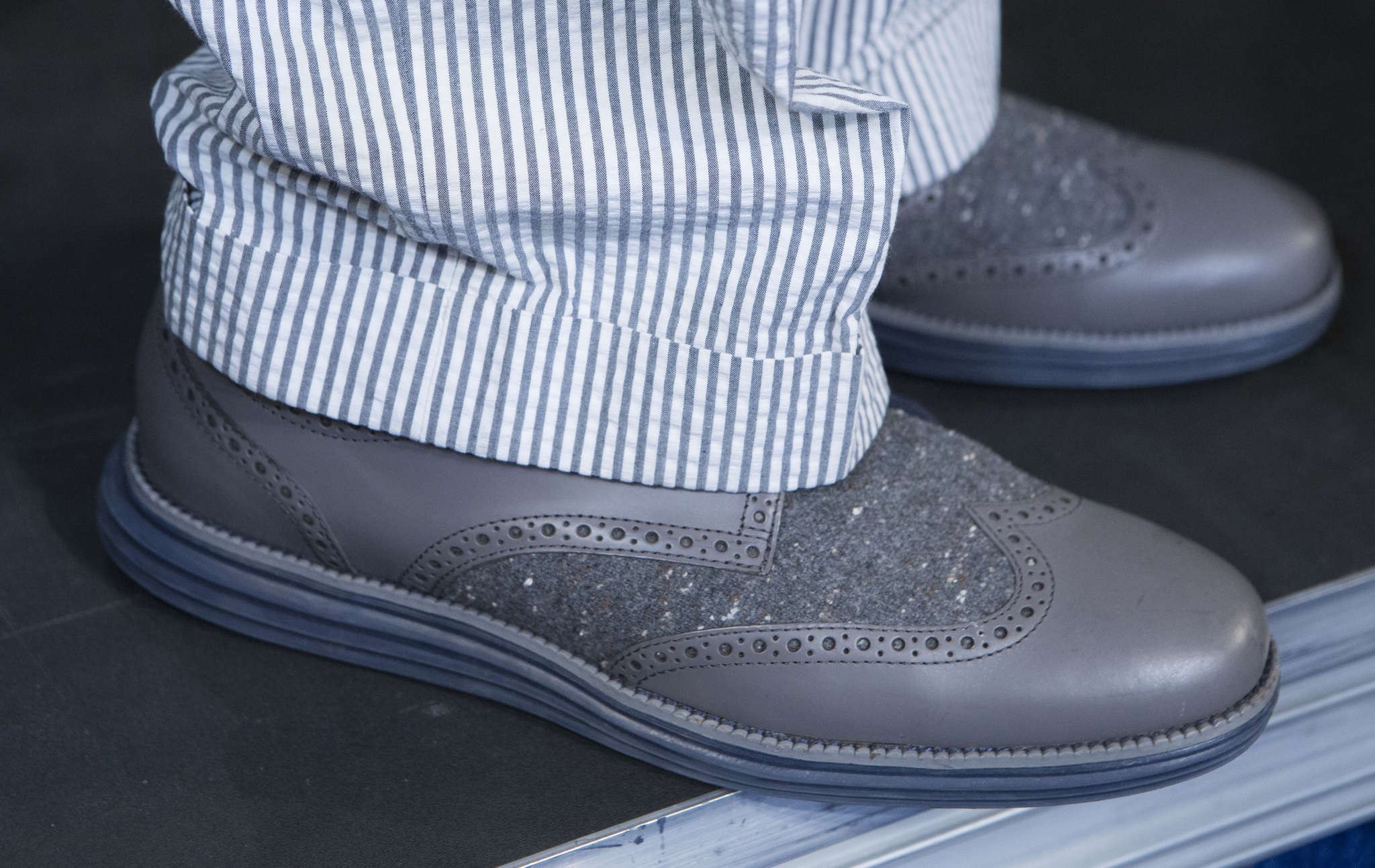 There were, however, a handful of brave fashionistas who refused to give in to the intense heat, the endless walking, and the pinching pain, and confidently opted to go all-out stiletto.
"I never do flats," said Yoanna Moisides, a Marylander who Wednesday walked with ease in a head-turning pair of floral Vince Camutos.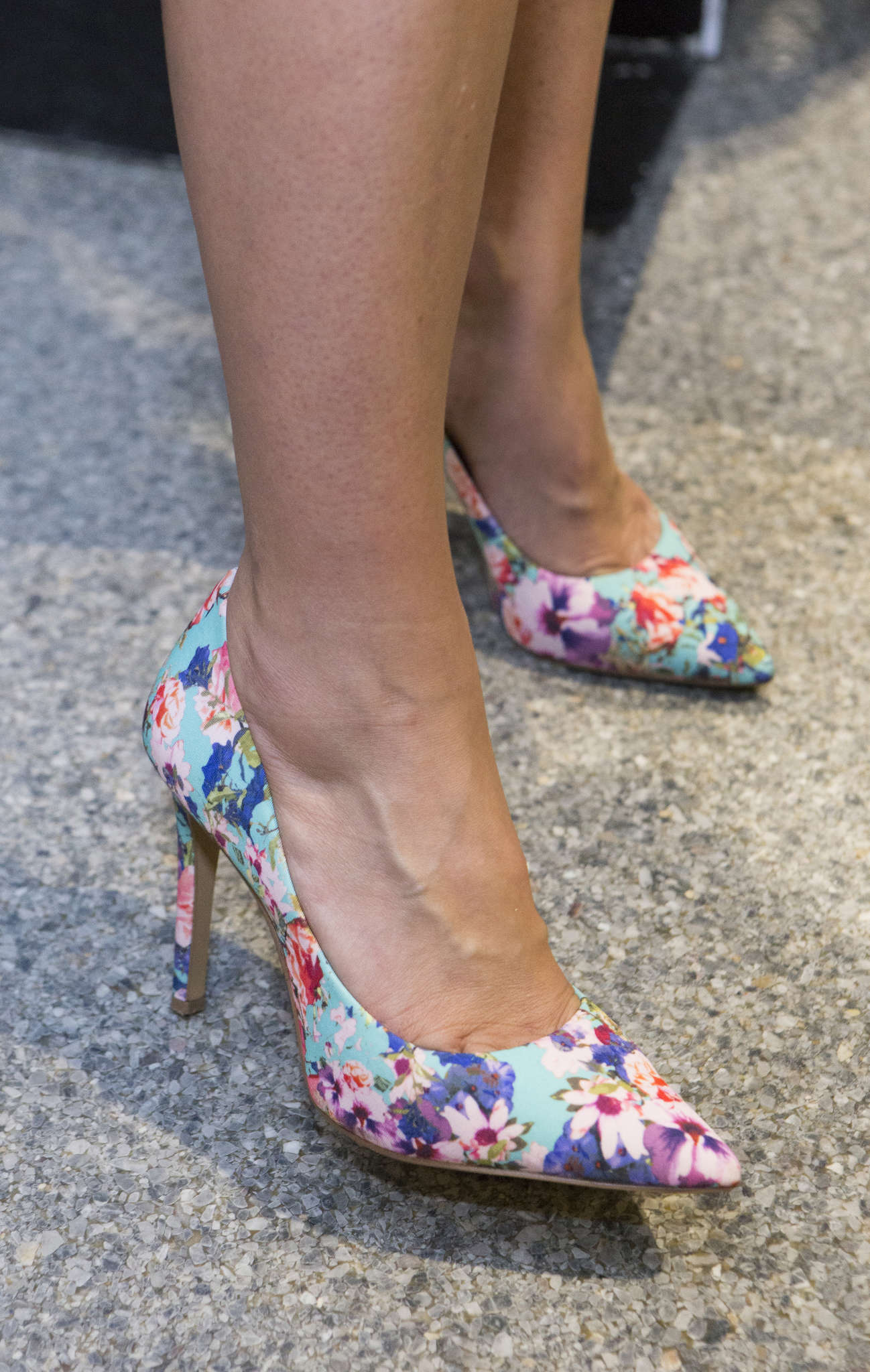 Do her feet ever time-out?
"Nope," said Moisides. "I'm just going to go and go and go until I just can't go anymore."
215-854-2704@ewellingtonphl