Grover Norquist dives into PA's Medicaid debate

HARRISBURG — In an email message Wednesday afternoon, conservative activist Grover Norquist plunged into Pennsylvania's ongoing debate on Medicaid expansion.
The Corbett administration on Monday announced a plan to accept portions of the federal government's plans to expand Medicaid coverage as part of the Affordable Care Act. Pennsylvania had been one of the few states still undecided on the expansion, which the Supreme Court ruled in 2012 had to be accepted by states, rather than forced upon them by the federal government.
Instead of using federal money to directly expand Medicaid, Gov. Tom Corbett wants to direct that money to the private market in the hopes of opening up insurance coverage for 520,000 Pennsylvanians via private plans. Many details of the proposal, including the potential cost to the state, remain unclear.
But the whole thing is not sitting well with Norquist, the head of Americans for Tax Reform, a conservative group based in Washington, D.C. that opposes pretty much any and all tax increases and entitlement growth.
"It appears pressure from the media establishment and liberal interest groups have finally gotten to Gov. Tom Corbett," Norquist wrote, while calling on subscribers to contact the governor. "This decision is a disaster for taxpayers in the Keystone State."
Lynn Lawson, Corbett's spokeswoman, said it was disappointing to see any group opposed to the governor's plan and throwing up barrier when Corbett was trying to find solutions.
"The issue is that the current program is not financially sustainable," Lawson said, pointing to Medicaid's $20 billion price tag, which is covered with a combination of state and federal funds.
Lawson said the proposed changes would save money, but she could not give figures – something the administration has avoided so far.
Corbett and Norquist have a checkered history. The governor signed Norquist's famous — or infamous — "no tax pledge" during his successful 2010 gubernatorial campaign.
Corbett has generally stuck to the pledge for most of his first three years in office by refusing to consider broad-based tax increases to close Pennsylvania's budget deficit or address rising pension costs. He has caught plenty of flak from Democrats and even some fellow Republicans for doing so.
He's also run afoul of Norquist's pledge on a few occasions.
The so-called "impact fee" that Pennsylvania levied on natural gas companies in 2011 was judged to be a "tax" by Americans for Tax Reform. A Corbett-backed plan to uncap one part of Pennsylvania's tax on gasoline in order to fund road and bridge repairs was also viewed as a tax by the group.
Norquist's opposition to the Medicaid expansion plan offered by Corbett comes one day after a group of conservative state lawmakers also voiced their opposition to the plan.
Boehm is a reporter for PA Independent and can be reached at Eric@PAIndependent.com.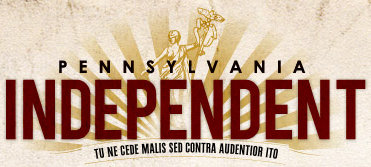 The Pennsylvania Independent is a public interest journalism project dedicated to promoting open, transparent, and accountable state government by reporting on the activities of agencies, bureaucracies, and politicians in the Commonwealth of Pennsylvania. It is funded by the Franklin Center for Government and Public Integrity, a libertarian nonprofit organization.