GOP poll: Corbett does not deserve reelection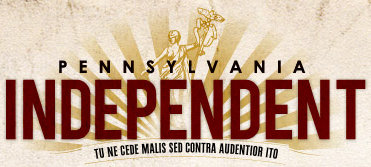 HARRISBURG – The latest poll of Pennsylvania voters shows fewer than one-quarter of residents think Gov. Corbett deserves to be re-elected, some of his lowest numbers yet.
Harper Polling, a Republican polling firm, found 24 percent of voters said Corbett deserves re-election, and 56 percent of voters said it's time to give someone else a chance.
Support is similarly meek among groups that could jettison a victory for a Republican candidate – independent voters (25 percent), and somewhat conservative voters (32 percent). The poll found a generic Republican candidate would get 40 percent support.
Corbett said he believes lawmakers will work on those matters in the fall. And he commended lawmakers for delivering an on-time budget that doesn't raise state taxes.
Those issues, too, are important to voters: Harper found 83 percent of voters think it's important for the budget to be on-time, before the constitutional deadline of June 30. And 79 percent said it was "somewhat" or "very" important to have no new taxes in the budget for the third year in a row.
But the poll didn't dig into what defines on-time, as Corbett is still waiting to sign the fiscal code. That bill, something of an operating manual for the state appropriations bills, has yet to be passed by the House of Representatives after changes were made in the Senate last week.
Harper also looked at where voters stand on major state policy issues like Medicaid expansion, pension reform and the economy. Generally, most Pennsylvanians feel the state economy is deteriorating, with 42 percent of Republicans and Democrats saying it's getting worse.
About 60 percent of Pennsylvanians strongly or somewhat support pension reform.
About 58 percent say they agree with expanding Medicaid as part of the Affordable Care Act. But when asked if they agree with the expansion as called for in "President Obama's new health care law," support drops to about 52 percent.
The poll surveyed 813 Pennsylvanian voters in early July, with a margin of error of plus or minus 3.44 percent.
Click here for a summary and more results from Harper Polling.
Contact Melissa Daniels at Melissa@paindependent.com
The Pennsylvania Independent is a public interest journalism project dedicated to promoting open, transparent, and accountable state government by reporting on the activities of agencies, bureaucracies, and politicians in the Commonwealth of Pennsylvania. It is funded by the Franklin Center for Government and Public Integrity, a conservative national nonprofit journalism organization.