In the wake of the unexpected discovery of human remains at a construction site on Arch Street in Old City late this winter, a public forum has now been scheduled to determine who should be responsible for what in such circumstances.
The forum – "Just Beneath the Surface: A Public Conversation about Burial Places In and Around Philadelphia" – will be held Thursday, 6-8 p.m. at the Arch Street Meeting House, 320 Arch St.
It was prompted by discovery in February and March of a large number of coffins and bones associated with the old First Baptist Church burial ground. The cemetery, one of the first established in Philadelphia at the very beginning of the 18th century,  had supposedly been completely removed when the church moved from the neighborhood in the mid-19th century.
But at least some, if not all, of the remains were missed by long-ago gravediggers. Those overlooked bones and coffins turned up when PMC Property Group began foundation work on a residential building at 218 Arch St. PMC stopped work, and a number of city and state agencies were contacted, including the police, the city medical examiner, the Philadelphia Historical Commission, and the Pennsylvania Historical and Museum Commission.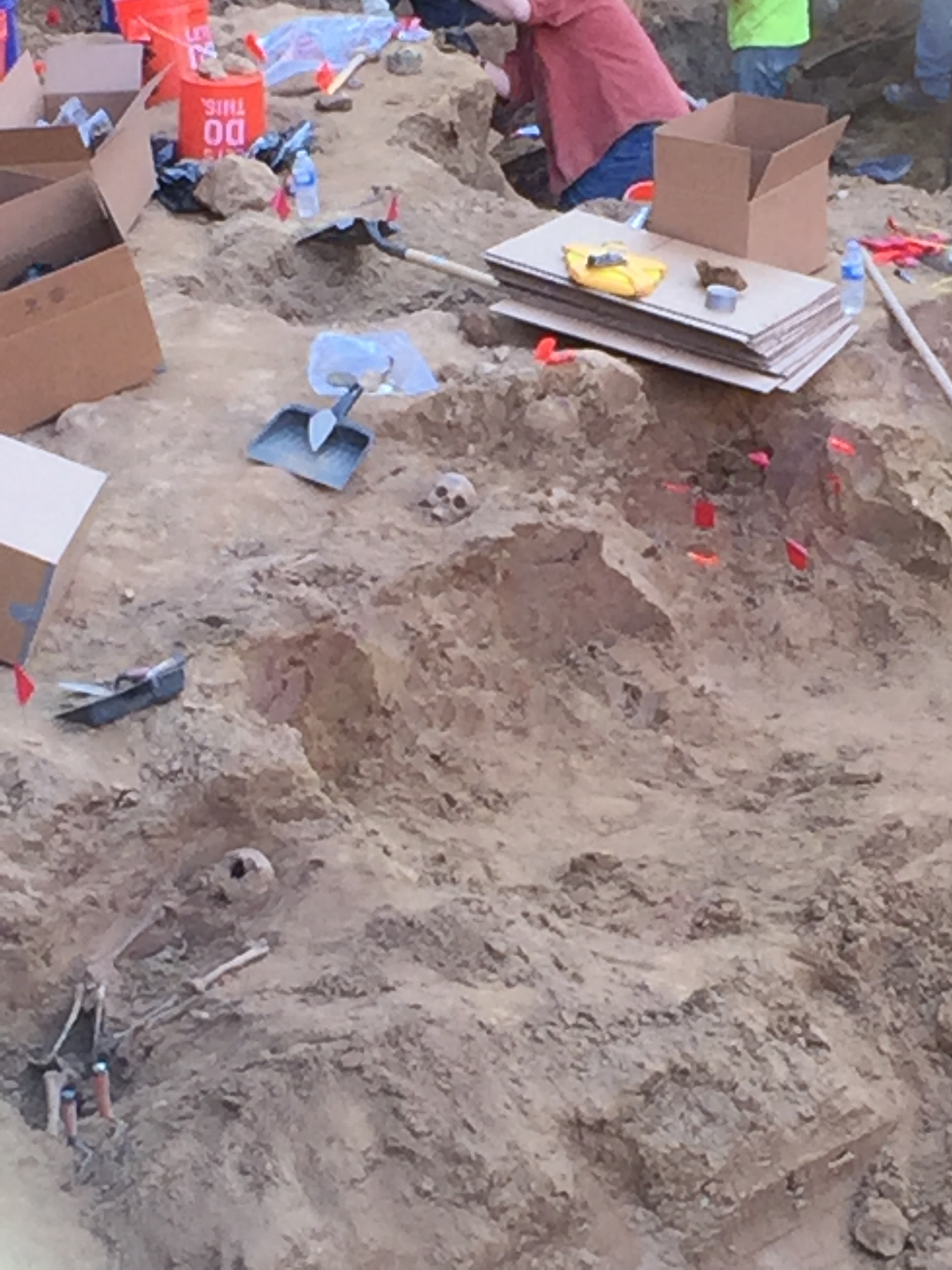 No one contacted the Orphan's Court division of the Philadelphia Court of Common Pleas, which has jurisdiction over so-called orphaned graveyards. And all agencies said that, in their judgment, it was someone else's responsibility.
Doug Mooney, president of the Philadelphia Archaeological Forum, said the public meeting was designed to look at larger issues – not to rehash the First Baptist situation. (PMC ended up stopping work while an ad-hoc team of professional archaeologists led by the Mütter Institute and Rutgers-Camden hurriedly excavated coffins and bones.)
PAF is hosting the forum in conjunction with the state historical and museum commission.