In a city so accustomed to gridiron heartbreak that misanthropy seemed a prerequisite for residency, it might seem that the euphoria of the Eagles' Super Bowl win caused the steeled hearts of football fans across the region to grow three sizes that day.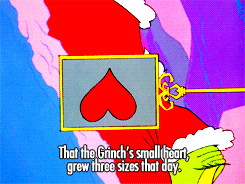 Not knowing what to do with that unfamiliar emotion they had oft-heard referred to as "joy," many Eagles fans across the region expressed it by publicly declaring their love and commitment for one another. Or by just making out on Broad Street.
With the win still fresh in the minds and hearts of Philly's fans and with Valentine's Day upon us, here are 10 love stories from the Super Bowl and the parade that prove the Eagles players are not the only ones with game in town.
10. The Ring Ruse
Let's start with the most widely reported marriage proposal, that of a young fan who took a knee on Broad Street during the celebrations after the big game and proposed to his lady while she was holding a 40-ounce bottle of Olde English. Cheerio, ol' chap. Nothing says class like a 40 of O.E. and nothing says love like proposing while someone nearby climbs a greased pole.
OMG A MAN JUST PROPOSED!!! pic.twitter.com/6cyMnifgh5

— max (@MaxOnTwitter) February 5, 2018
But alas, my dear Philadelphians, this tale may not have the happily-ever-after ending we were all hoping for. Try to contain your shock.
According to a follow-up post from Twitter user @MaxOnTwitter, whose tweet of the proposal went viral: "THE EAGLES FANS WHO GOT ENGAGED LAST NIGHT WERE FRAUDS."
Say it ain't so!
Someone — it appears to be the woman who allegedly gets proposed to in the film — sent a video montage to @MaxOnTwitter of the couple getting engaged multiple times around the city that night. On it, she wrote "…wedding's off, go birds."
They went around the crowd fake proposing over and over again for new audiences. I was had!

— max (@MaxOnTwitter) February 6, 2018
9. Idol Worship
On the Tuesday following the Super Bowl, fans waited for more than an hour outside Steven Singer Jewelers for the opportunity to hold a Lombardi Trophy. It wasn't even the trophy, the one taken home by the Eagles. It was just one of eight in circulation for promotional gimmickery.
Still, the sight of the thing prompted one man to make a serious play. While his girlfriend was holding the trophy a man reported to be from Baltimore who wore an Eagles tie-dye shirt (is that an actual thing?), got down on one knee and proposed.
Immediately after, he asked "Can I kiss it? Can I touch it?"
He was talking about the trophy.
@MikeFOX29 @AlexHolleyFOX29 @FOX29philly @Eagles @IHSS @SportsRadioWIP #fox29goodday I met this couple Kim Gentry and Dan while taking pics with the Lombardi trophy at Steven Singer Jewelers. They're from Baltimore. He proposed to her while holding the Lombardi trophy! So cool! pic.twitter.com/cWfZUNwKp0

— Tamika Shipman (@Tamishipman) February 7, 2018
We can't tell if his jubilant elation is because he touched the trophy or because his girlfriend said yes. We're also concerned that he appears to have popped the question without an engagement ring — despite having proposed in a jewelry store. We're calling a fumble on this one.
8. The Screamin' Eagle
When Liz Dowd's friend turned her camera on her and asked what she was going to do after the team's Super Bowl win, the Eagles fan thought she was supposed to say the obligatory, "I'm going to Disney World!'
But Dowd's friend had other reasons for focusing the camera on her. Dowd's boyfriend, Alex Flocco, was getting down on one knee to propose.
After their post-engagement kiss, Dowd yells in her fiance's face: "Oh my God! We won the Super Bowl, and we're getting married!"
In her Facebook post about the engagement, the first person Dowd thanked was Jeffrey Lurie.
I want to thank Jeffrey Lurie, Howie Roseman, Doug Pederson and the entire coaching staff, the Super Bowl Champion…

Posted by Liz Dowd on Monday, February 5, 2018
7. The False Start
Now here's an engagement from the celebrations on Broad Street Sunday night that appears to be legit, after a replay review.
According to Fox29, Justin Colon proposed to his girlfriend, Jessica Ross, on the median in front of City Hall following the Super Bowl win. Impromptu fireworks were set off and a crowd circled around them, cheering. The moment was so magical that if someone had stuck a carrot on a police horse's head while this was all going down, people would have sworn it was a unicorn.
While the proposal was filmed by one of Ross' friends, the post-engagement kiss was not captured on camera.
Philly couple gets engaged amid Eagles Super Bowl celebration https://t.co/bQ6Q333A38 pic.twitter.com/mRc8Bcx5WE

— FOX 29 (@FOX29philly) February 9, 2018
So in one of the stranger local news segments after the win, Fox29 Good Day Philadelphia host Mike Jerrick had the couple reenact their engagement in front of a green screen, on to which the station projected an image of Sunday's crowds on Broad Street as Fox29 staffers in Eagles bicycle helmets ran around the couple while whooping.
When Colon asked Jerrick if he should take a knee to propose again, Jerrick — ever the romantic — said, "Forget the knee. There is too much horse poop."
Why is there horse poop on Fox29's set?
6. The 2nd Down
Bob Wanum, 57, of Doylestown, took a knee in the stands at the 45-yard line during the Super Bowl, pulled out an engagement ring, and asked his wife of 31 years to marry him all over again.
The crowd went wild. Granted, they were a little hyped to begin with.
Wanum secured his seats to Super Bowl LII through a promotion from Bernie Robbins Jewelers. The store offered two tickets to the first person to buy an engagement ring valued at $50,000 or more who planned to propose at U.S. Bank Stadium during the game.
Flight and hotel were not included, so we're pretty sure Wanum actually did this for his wife, Teresa, and not just for the tickets, but it's still good strategy.
"This was my first time at the Super Bowl. Teresa said it was the best trip we've ever been on," Wanum said in a statement. "It was amazing — the whole thing was so exciting, and when I gave her the ring, everyone went crazy."
Well played, Wanum. Well played.
5. Prince Wentz-is-lost
While everyone is waiting to see when Eagles quarterback Carson Wentz will return to the football field following his season-ending ACL injury, there's one field he's done playing — the dating field.
Wentz, 25, proposed to his girlfriend, Madison Oberg, in Versailles, Kentucky, at The Kentucky Castle, which is a fancy building and not a football play. In a post on social media the Tuesday after the Super Bowl, Wentz wrote "She said YES! And now Maddie and I both got us a ring."
No word yet on whether his nuptials will coincide with that of his doppelganger, Prince Harry, who is scheduled to be wed May 19. It could make for some crazy mix-ups in the celebrity magazines.
As happy as we are for Wentz and Oberg, we also recognize that hundreds of hearts around the world were devastated by the news, including a little girl from Delaware County.
my niece is mood when finding out @cj_wentz got engaged @Eagles pic.twitter.com/xzhikPXLob

— Sarah (@sarahh_gibbonss) February 7, 2018
In a viral video posted to Twitter, the child is shown receiving the news of Wentz's engagement from her aunt. In the 50 seconds following the news, the little girl starts to go through the five stages of grief, from denial (a whispered: "No!") to anger (a shouted: "No he's not!") and then, bargaining:
"Is it me?" the child asks, about who will marry Wentz.
"No, unfortunately it's not you," her aunt says.
"What!?!?"
She never makes it to acceptance. We feel you, girl. First the prince of England and now the prince of Eagles.
4. The Stranger's Tongue
In the minutes after the Eagles' Super Bowl win, Shamus Clancy posted the iconic black-and-white photo of a sailor kissing a nurse in Times Square on V-J Day to Twitter, captioning it: "me and your girl on Broad Street."
me and your girl on Broad Street pic.twitter.com/AmtnPodLaS

— shamus (@shamus_clancy) February 5, 2018
The next day, Twitter user Ashley Suder replied: "If you're looking for a girl to recreate this during the parade I'm here for it."
People doubted the recreation would take place, until Clancy's friend posted photographic proof on parade day. In a repost of their interactions and photos, Clancy titled the rendezvous: "The Philadelphia Eagles Love Story, a three act play."
— Shawn Foss (@Shawn_Foss) February 8, 2018
This photographic meet-cute story does, however, have its detractors, given that the woman in the original photo was forcibly kissed by the drunken sailor. But this time around everything was pre-arranged, consensual and born out of a mutual love for the Eagles.
That's about a thousand times sweeter then the story behind the original photo.

— Happy happy joy joy (@Brendanekstrom) February 8, 2018
3. The Practical Romantic
Even police weren't immune from the love fest that swept over the region following the Super Bowl.
At the Eagles parade on Thursday, Atlantic City police officer Jared Ingenito, 40, proposed to his girlfriend, Mary McCloskey, at Broad and Catharine Streets, but not before he grabbed a Philly cop to watch over the momentous occasion to make sure nobody stole the ring as he was doing it.
Atlantic City Police officer Jerard Ingenito, 40, proposed to Mary McCloskey, at Broad and Catherine, just after the last Eagles bus went by. "We were at Broad and Catherine. I grabbed a Philadelphia police officer to make sure that nobody snatched [the ring] from us." #protip

— Amy S. Rosenberg (@amysrosenberg) February 8, 2018
Listen, we earn our rings around this town, but we can understand Ingenito's concern, given some of the questionable ways Eagles fans celebrated Super Bowl night.
My best friend got engaged!!!!! The perfect day during the Parade. I couldn't be happier for my best friend. Congrats, Mary and Jerard!💚💗 Love the two of you!!

Posted by Jennifer Tripp on Thursday, February 8, 2018
Ingenito got down on one knee just after the buses carrying the victorious players drove by. Ingenito, too, was victorious in his proposal.
"[If] God blesses us with children, we'll be able to tell our children when we got engaged it [was] a historical event," Ingenito said. "The Eagles got a ring so my beautiful fiancee gets a ring too."
2. No More Free Agency
Sabrina Seneca, 26, and Christian Regalbuto, 33, signed lifetime contracts with each other — and the Eagles — by holding their Eagles-themed wedding on Super Bowl Sunday.
After agreeing to marry when the Eagles won the NFC title, the bride and groom planned their football-themed ceremony at the Bensalem Township Country Club in the nine days between the NFC championship and the Super Bowl.
As my colleague who covered the event, Jenice Armstrong, said, she knew this wedding would "be lit" when she arrived to find guests tailgating in the parking lot.
Now, just like these die-hard fans take their Eagles, the couple must take each other for better or for worse, for richer or for poorer, in sickness and in health.
1. Marry Me, Kelce
There is perhaps no greater romance to come out of the Eagles' Super Bowl run than the love story between center Jason Kelce and the city of Philadelphia. After Kelce dressed in full Mummers garb for the victory parade and openly drank a beer along route while signing an autograph for a cop, Philly was smitten. And after he led a rousing rendition of the expletive-filled "We're from Philly" song on live T.V., we knew we were in love.
Scared I might never love anything the way I love Jason Kelce

— philly kelly (@phillykelly) February 10, 2018
For the record. I love Jason Kelce

— John W Crichton (@JC215Live) February 8, 2018
But it was only when Kelce took the podium at the Art Museum steps and delivered an epic speech that we knew that love was not unrequited. Not only did Kelce love Philly in return, but he illustrated he intimately understood and embraced this city as it is, making it the truest form of love.
Ladies get you a man who love you as much as Jason Kelce loves the city of Philadelphia

— Kyra Brauckmann (@sha__KYRA) February 9, 2018
"Any of you know who the biggest underdog is? It's y'all, Philadelphia. For 52 years, y'all have been waiting for this. You want to talk about an underdog? You want to talk about a hungry dog? For 52 years you've been starved of this championship" he said. "Everybody wonders why we're so mean. Everybody wonders why the Philadelphia Eagles aren't the nicest fans. If I don't eat breakfast, I'm f–ing pissed off."
Jason Kelce, you can buy this city breakfast anytime. We would also like to propose that when the LOVE sculpture returns to LOVE Park Tuesday, that the city consider putting a tiny statue of Kelce dressed as a Mummer atop of it.
Staff writers Amy Rosenberg and Jenice Armstrong contributed to this report.