Carolyn Matthews Eaglehouse believes that divine intervention repeatedly saved her family's Milky Way Farm in Chester Springs during 115 years of recessions, roller-coaster milk prices, and rising costs that doomed thousands of Pennsylvania dairy farms.
"Whatever your faith is, you can't deny that this must be part of a divine master plan," she said, standing in front of the 1820s farmhouse she grew up in, surrounded by the Holstein dairy cows, the barnyard, the pastures and fields that have always been the bedrock of the hard-work life she chose. "I'm feeling so blessed. This gets in your blood."
Inside the house, her 78-year-old father, Sam Matthews, who still plows, plants, and tills on his John Deere tractor and cares for the 36 milk cows and the 30 calves and the heifers in the barn, sat at a century-old pine kitchen table and offered a more secular explanation for the farm's survival through four generations.
"Pumpkins," he said. "The pumpkins were a blessing."
In 1986, amid the high-debt, low-income farm crisis that was driving so many others into bankruptcy, Milky Way Farm was at a sink-or-swim crossroads. "We were going down," Matthews said.
That's when a farmer friend in Connecticut suggested pick-your-own pumpkins. "He told me pumpkins made more money than milk sales," Matthews said. "He said he charged $8 for a big one. My father thought this was absolute craziness. He told me, 'Nobody's fool enough to do this.' "
But Matthews was desperate, so he planted 7 1/2 acres of pumpkins and, in October, offered free hayrides to the pick-your-own patch. "That first weekend, we had 1,500 people here," he said. "We took in more in four October weekends than we did selling milk for a year. It was a blessed thing. We now sell 20,000 pick-your-own pumpkins."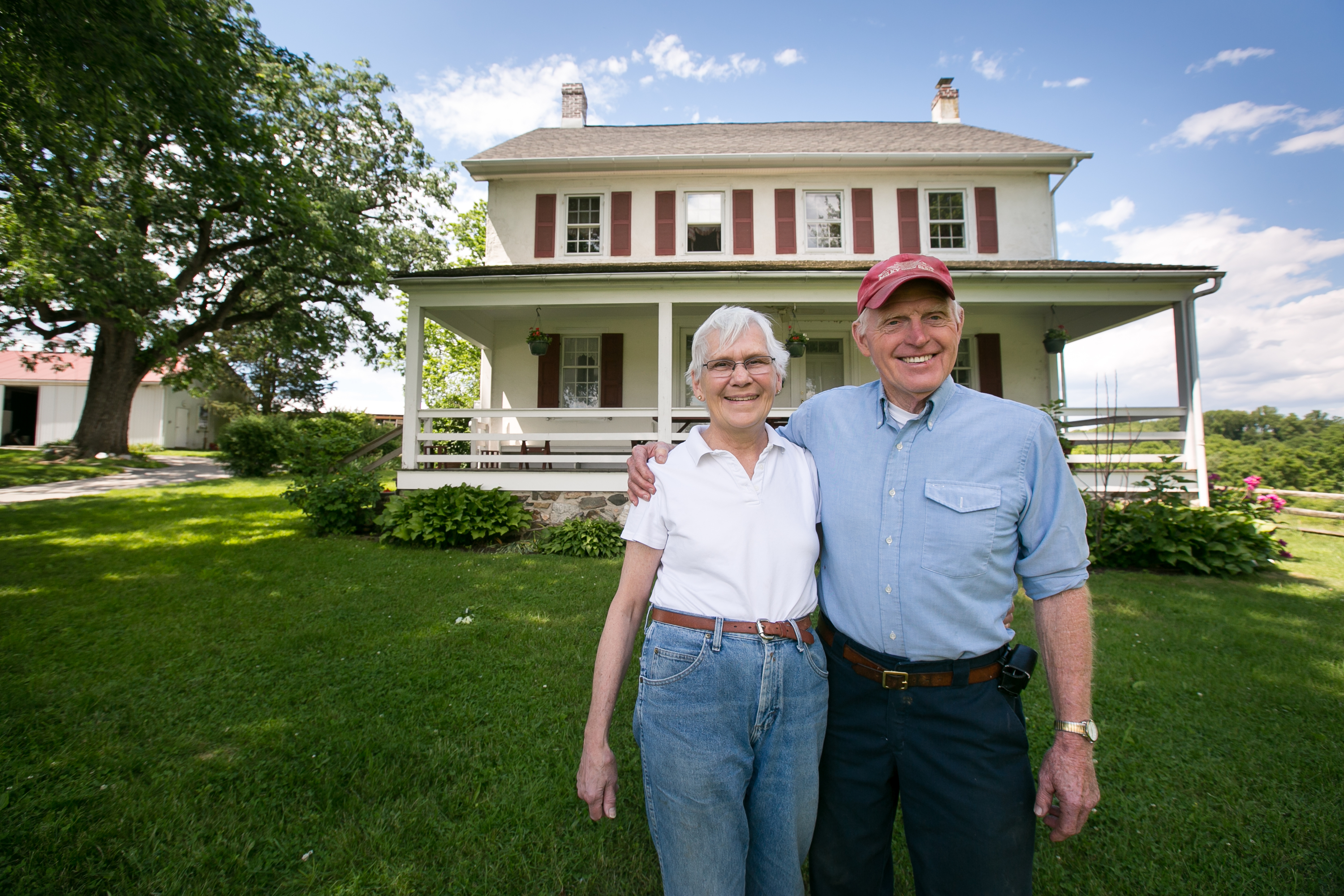 The hayrides led to a second blessing. A parent from a local church day-care center told him, "Give the kids a hayride and a little farm tour, and we'll pay you."
That was the humble start of school group tours that today involve 5,000 children in the spring and fall.
"The pumpkins and the farm tours kept us from going under," Matthews said.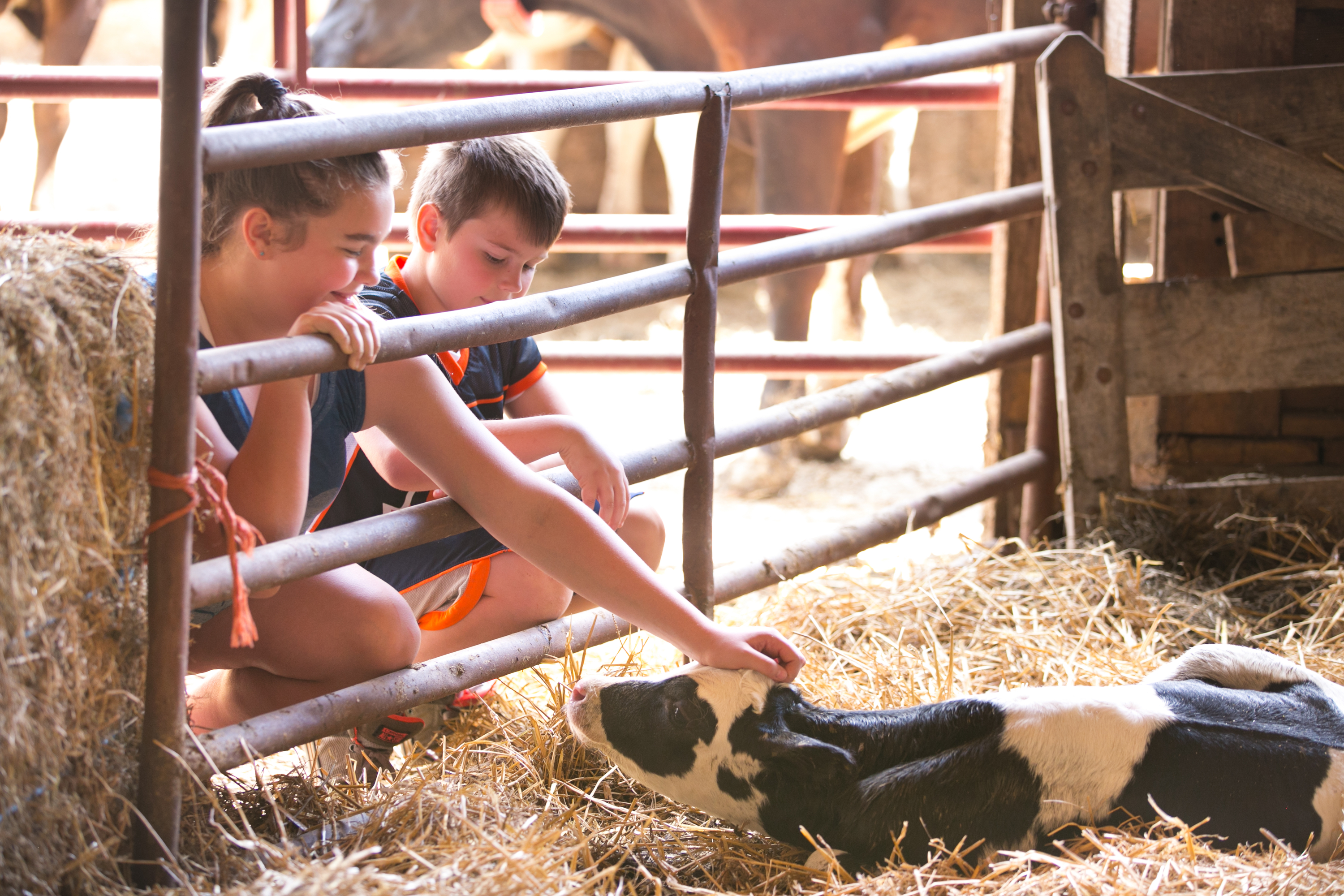 The number of Pennsylvania dairy farms has been dropping for decades; declining from 82,708 in 1954 to only 6,650 today in the state, which ranks fifth in milk production nationwide. Like other Delaware Valley dairy farmers who figured out how to survive, the Matthews family had to think outside the barn.
Matthews' wife, Melba, 70, who taught elementary school in Berwyn for 40 years and has handled the farm's bookkeeping since she retired in 2009, said the Milky Way Farm was saved forever in 1997 when she and her husband sold an easement to the Chester County Agricultural Land Preservation Board, legally ensuring that the 103-acre property would be used in perpetuity for farming.
In 2001, he built Chester Springs Creamery, although a friend cautioned that "nine out of 10 ice cream parlors fail in the first year, so don't quit your day jobs." His daughter, Carolyn, runs it. "Our dairy cows are the star attraction," Matthews said, as children, fresh from conversing with the cows, lined up at the counter. "Without them, we'd be just another ice cream parlor."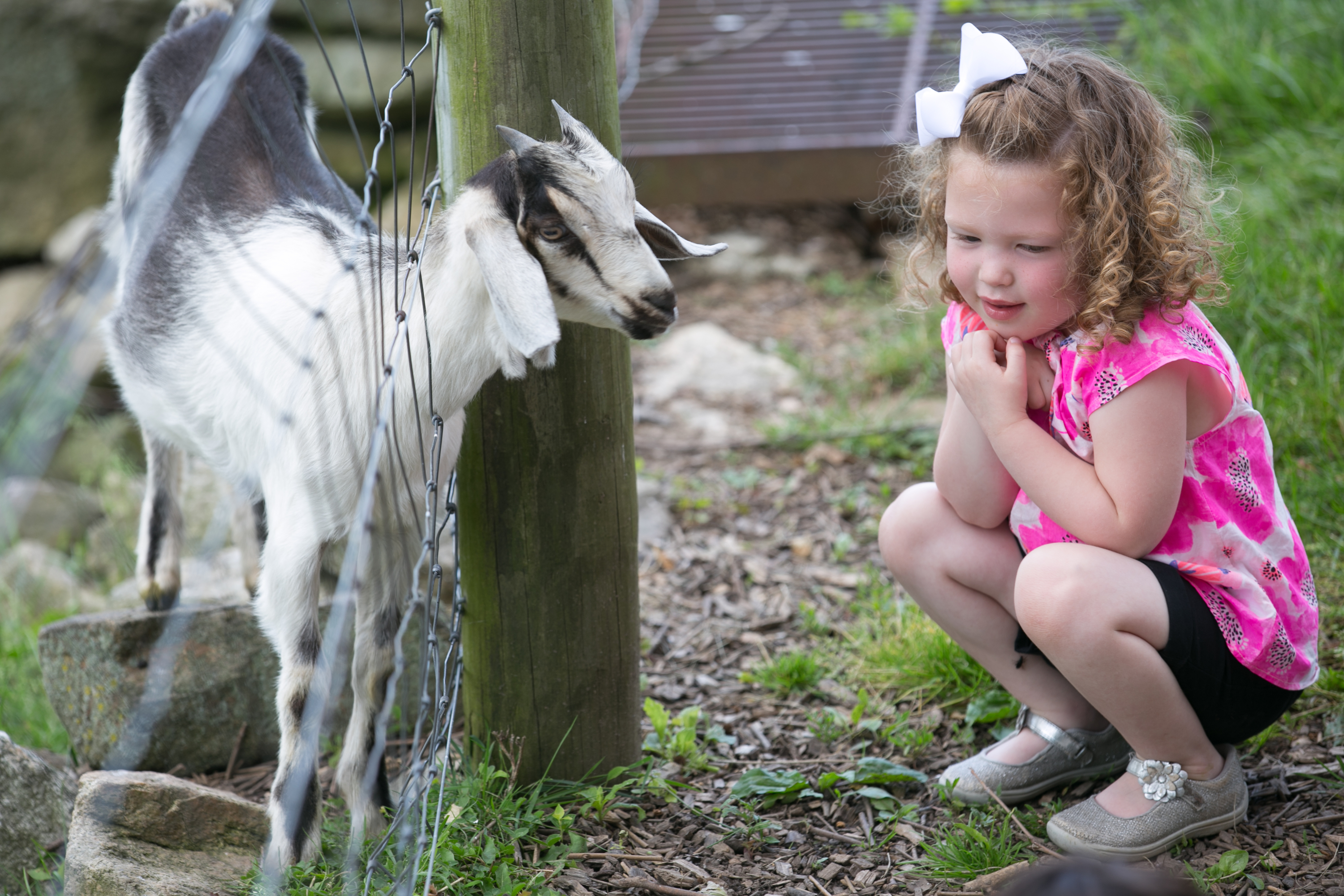 While thousands of pumpkins and visiting kids saved Milky Way Farm from depending on feast-or-famine wholesale milk prices, 82-year-old Klein Farms Dairy and Creamery in Easton found a different way to survive. It happened when a sick cow rolled over on fourth-generation farmer Layne Klein's leg, breaking it, dislocating his ankle, and disabling him for four months in 2002.
Layne and his wife, Beth, discovered cheese-making. Beth spent a decade perfecting her craft, and the Kleins now sell their homemade, aged, raw milk cheddar, Monterey Jack, Gouda, blue cheese, Parmesan, Romano, and Colby in their farm store, along with their other bestseller, direct-to-consumer raw milk, which Beth describes as "the way milk is supposed to taste."
The Kleins added homemade yogurt and their drinkable yogurt, "SMOOgurt," and last year partnered with longtime friend Daniel Duffin to offer homemade Happy Holstein Ice Cream at their farm store.
"Eliminating the middleman and going directly to the public with our raw milk is what has kept us in farming," Klein said. "Cheese and yogurt are huge, too. Luckily, we opened the store in 2004 at the very beginning of the movement when people wanted to be close to their food source." Klein's customers can't get much closer than walking around the 80-acre farm and its 170 head of cattle.
"Back in the '80s and '90s, when so many dairy farms were going out of business, we sunk everything we had back into our farm to keep it going," Klein said. "It's a life you're born into and that you hold close to your heart."
At Baily's Dairy of Pocopson Meadow Farm in West Chester, which has been in the Baily family since 1874, fifth-generation farmer Meredith Baily said the wholesale milk prices they were getting from the cooperative were so low 10 years ago that her dad talked about selling.
"We call him Big Boss Bernard," she said affectionately. "He's happiest when he's talking about his cows."
Baily and her sister, Becky, prevailed upon their dad not to sell the 65-acre, 70-cow dairy farm. Instead, they gambled on building their own processing plant so they could bottle and sell most of the milk directly to consumers and to 25 mom-and-pop markets, restaurants, and gelato shops in West Chester and Kennett Square.
"Once you grow up with dairy farming, having a reason to get up at 4 o'clock every morning, having something to care for every day, it's in your blood," Baily said. "We didn't want to say goodbye."