Pension reforms ready to move, even as PA plans to keep underfunding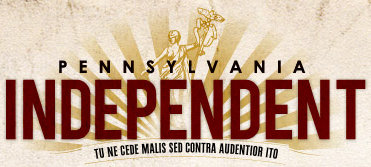 HARRISBURG – It's the last of Gov. Corbett's three major policy initiatives to leave the starting blocks, but reforms to the state's public pension systems will finally get a public hearing this week.
The House State Government Committee has plans for a hearing on the governor's pension reform proposals Wednesday morning, less than two weeks before lawmakers expect to take heir summer vacations after the state budget deadline, June 30. That leaves little time for lawmakers to enact a major overhaul of the two pension systems.
State lawmakers are set to move forward on a state budget without Corbett's proposed pension changes, though they will continue to underfund the pensions.
Corbett continues to press. Friday, the governor released to residents an open letter calling attention to the problem.
The pension debt has climbed from $41 billion last year to more than $47 billion this year, Corbett wrote, an increase of about $17 million per day.
"This same dynamic will also play out at a local level, where more than one-third of public school districts have applied for exceptions to increase property taxes above normal limits," Corbett wrote.
In the meantime, the state budget proposal passed by the state House last week continues a long tradition of underfunding the state pension plans.
The Republicans who crafted that budget plan in the state House deliberately removed the supposed savings from the governor's pension plan.
"You can't put together a budget that is based on proposed legislation, so I have to deal with the figures that are in front of me," Rep. Bill Adolph, R-Delaware, said last month.
Republicans in the state Senate don't seem keen on moving the pension bill with the state budget, and Democrats in both chambers are almost unanimously opposed.
But the budget passed by the state House did include nearly $1.5 billion in funding for the two state pension systems — the Public School Employees Retirement System, or PSERS, and the State Employees Retirement System, or SERS.
Though a big number, it actually represents a continuation in underfunding the pension plans that has caused much of the trouble.
When it comes to pension accounting, the figure that matters is the percentage of payroll that has to be paid into the system each year. This number is determined by actuaries who work for the two systems and is supposed to be independent of the political decision-makers.
Supposed to be.
In changes to Act 120 of 2010, the General Assembly gave itself permission to ignore the actuarial figures and set its own contribution levels. Naturally, they set levels less than what the actuaries say are needed — fewer dollars spent on pension obligations mean more dollars for other parts of the state budget — in exchange for long-term cost savings, which were basically wiped out a year later when the two plans changed some basic financial assumptions.
Translating those figures into dollar amounts can get tricky, so for the sake of an apples-to-apples comparison, we'll look only at the figures in terms of percentage of payroll. For example, the state is supposed to be contributing an amount equal to about 24 percent of the payroll of PSERS during the upcoming 2013-14 fiscal year. For SERS, the amount is about 30 percent of payroll.
Next year, the contributions for PSERS and SERS will be about 16 percent of payroll — about two-thirds of what the actuaries recommend for PSERS and half of what was recommended for SERS.
Under a plan put forth by Corbett and backed by some Republican lawmakers, those so-called "collars" on contribution rates would be decreased to about 14 percent of payroll for both plans.
"Collars don't save any money. They defer payments and that costs you more," said Jim McAneny, executive director of the state Public Employee Retirement Commission, a state agency that serves in an advisory role to lawmakers on pension issues. "Pay me now or pay me later, but you're going to end up paying me more if you pay me later."
Administration officials acknowledge the overhaul pitched by the governor would only "save money" this year by again lowering contribution rates, but they defend shortchanging the plan now as a part of a larger reform that would save an estimated $12 billion over the next few decades by moving new workers into a cheaper benefit structure and trimming unearned future benefits for current employees.
The Corbett plan would not make changes regarding retirees or to previously earned benefits for existing workers, but it would probably have to survive a court challenge from public sector unions who oppose it.
Whether the plan would pass the courts' muster is unclear, at best.
"We have to do what we didn't do for far too many years: pay our bills," state Sen. Vincent Hughes, D-Philadelphia, said Monday.
But when Hughes and other Democrats say they want to pay the bills, what they really mean is they want to make the payments as outlined by Act 120. Hughes acknowledged as much when pressed on the subject Monday.
Actually paying the bills would mean fully funding the pension plans in line with what the actuaries who study the funds say is necessary to keep them solvent, which would require spending hundreds of millions of additional dollars on pensions this year – something neither side is prepared to do.
McAneny said it is important for lawmakers to start working on the pension issue, even if they are not going to get a finished product to Corbett before the end of June.
"My greatest fear is that they don't get this done by the end of the month, so they just ignore it," he said. "That would be bad news for everyone."
Eric Boehm can be reached at Eric@PAIndependent.com. Follow @PAIndependent on Twitter.