Fine Print: School Recess Mandate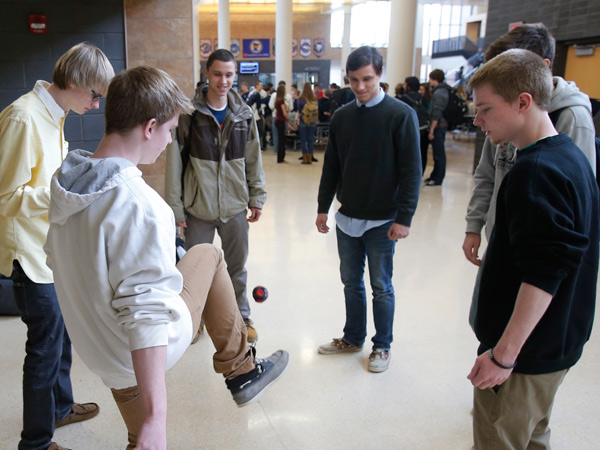 Breaking local news and comprehensive coverage of the Philadelphia region, nation and world from Philly.com, Philadelphia Inquirer and Philadelphia Daily News.
Fine Print: School Recess Mandate
What it is: State Sen. Shirley Turner (D-Mercer) is the prime sponsor of a bill (S-1501) that requires all K-5 public elementary schools to provide at least 20 minutes of recess every day. The Senate Education Committee unanimously passed the measure last week and sent it on its way to the full Senate.
What it means: The Trenton Democrat has championed this bill for three years, first filing it in late 2009. She has said that the main aim is to combat childhood obesity and diabetes, and the perceived lack of physical activity in general for young children, especially in urban areas. If it ever passes, New Jersey would join only three states that have a mandate for recess; five others encourage it. The Senate committee endorsement is the proposal's furthest progress yet.
Recess is good for you: The extent to which schools have abandoned recess is unclear, with one national study finding that 70 percent say they offer at least 20 minutes a day. But clearly there is a worry that schools in general are providing less downtime in the face of heightened pressure over academic achievement, not to mention spending, and recess is often the first to go.
»
Click here for the full post