A Philadelphia woman arrested for allegedly shoplifting at a Deptford strip mall after a confrontation with police that left an alleged accomplice dead was ordered released from jail Thursday by a judge who described her character as "abysmal" but said she posed no flight risk.
Chanel Barnes, 38, was ordered not to visit any Marshalls stores while she awaits trial. She must also report weekly to court officials.
Even as he freed her from behind bars, Superior Court Judge Robert Becker denounced Barnes as a "frequent flyer" because of her extensive criminal record and previous shoplifting arrests. "Her history and character are abysmal," he said.
Wearing a dark green prison outfit, Barnes was led into the courtroom with her hands cuffed in front of her. She politely answered the judge's questions and smiled at a friend in the back of the courtroom. She was released Thursday afternoon from the Salem County Jail, where she had been held since her arrest Saturday, jail officials said.
>> READ MORE: Police fatally shoot shoplifting suspect as she drives SUV at them
Dianna Rolando, an assistant Gloucester County prosecutor, pointed to Barnes' criminal history in New Jersey and Pennsylvania and contended that she should remain jail. Barnes has been arrested seven times for shoplifting in incidents that typically resulted in a sentence of probation. Her record includes two convictions for fleeing police.  Early last year, she was charged with shoplifting and giving false identification to police.  She was jailed for at least six months. At the time of her most recent arrest, Barnes was on probation, the prosecutor said.
"She still continues to commit crimes," Rolando said.
Public defender Julius Hughes countered that the charges Barnes faced were third-degree offenses that made her eligible for release. Prosecutors took the unusual step of jailing her only because of the fatal shooting, he said.
"This defendant has absolutely no violence in her history," he said. "She's only charged with shoplifting. The person fatally injured in this matter was her friend."
Barnes was a passenger in a vehicle driven by LaShanda Anderson, 36, of Philadelphia, who was shot twice and killed after she allegedly tried to run over two police officers in a parking lot of the Deptford Crossing. She had been trying to flee and avoid arrest on a shoplifting charge, authorities said.
Anderson ignored commands to stop as she drove toward the officers in a rented SUV and one of them fired in self-defense, authorities said. She was pronounced dead at the scene. An officer struck by the door was uninjured, authorities said.
A second alleged accomplice, Raoul Gadson, 43, also of Philadelphia, fled the scene Saturday. He was captured in Philadelphia on Wednesday by the fugitive unit of the Gloucester County Prosecutor's Office and awaits extradition to New Jersey.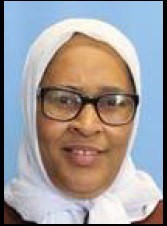 All three had extensive criminal records and prior arrests and convictions for a pattern of shoplifting. Authorities said they tried to steal $3,443 in merchandise stuffed into a suitcase from a Marshalls store in the strip mall.
In court Thursday, Rolando said store employees recognized the trio as soon as they entered the store. The three had shoplifted at other Marshalls stores, she said.
"When they entered the store, they [the employees] were pretty much watching them the entire time," Rolando said. Store surveillance video captured the trio shoplifting, she said.
When the two Deptford officers arrived, they saw Gadson struggling with store security guards who confronted the trio as they tried to leave the store, authorities said. Gadson fled on foot and the two women jumped into the SUV and Anderson accelerated toward the officers, authorities said.
The Prosecutor's Office is investigating the shooting and whether the use of force was justified. The sergeant who shot Anderson, a 17-year veteran, has been placed on paid leave pending completion of an investigation into the shooting.
The names of the officers have not been released. The incident is believed to be the first fatal police-involved shooting in Deptford, a spokesman for the Prosecutor's Office said.
>> READ MORE: Lashanda Anderson family: 'This was murder' 
The NAACP has called for the state Attorney General's Office to take over the investigation. The civil rights group said it plans to conduct its own probe, too. It has also called for the Deptford Police Department to install dashboard cameras on its patrol cars and provide officers with body cameras to provide more transparency when incidents like the shooting occurred.
"It's always a tragedy when there is a minor offense like a shoplifting that turns deadly," said attorney Gregg Zeff, who is heading the investigation for the NAACP. "That is not typically a situation you hear about when a police officer is involved in a shooting."
Lawyers for the Gloucester County NAACP discuss the fatal shooting of a woman at a Deptford strip mall during an attempted shoplifting. pic.twitter.com/vzh6rAjDQo

— Melanie Burney (@MLBURNEY) June 14, 2018
Anderson's criminal record dates back to 2000 with cases in Philadelphia, Bucks, and Montgomery Counties. She had been in and out of prison during that time after pleading guilty to crimes ranging from retail theft and robbery to unlawful possession of a firearm and conspiracy to commit aggravated assault.
A viewing for Anderson, the mother of three daughters, will be held Sunday from 1 to 2 p.m., followed by services at Khadijah Alderman Funeral Service, 1924 W. Hunting Park Ave., Philadelphia. Interment will be at Friends Southwest Burial Grounds, 236 Powell Lane, Upper Darby.
"Our family would like to thank everyone for all of the prayers, condolences, kind words and support during our time of bereavement," her mother, Gwen Rutledge, posted on Facebook. "She was truly loved by many."