A woman was injured in an early-morning fire in West Philadelphia.
The blaze broke out in a rowhome on the 4600 block of Larchwood Avenue at about 4:20 a.m., according to the Philadelphia Fire Department.
One woman was transported to the Hospital of the University of Pennsylvania. No other information about the woman or her condition was available.
News outlets reported that the woman jumped from the second floor of the building to escape the blaze, but a fire dispatcher said she had no details about the incident.
No one else was hurt in the fire.
The blaze was under control by 5:15 a.m., the fire department said. Investigators are still trying to determine what caused the fire.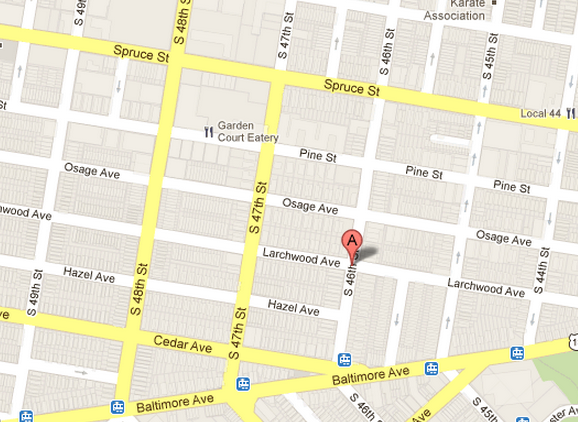 ---
Contact Emily Babay at 215-854-2153 or ebabay@philly.com. Follow @emilybabay on Twitter.
Contact the Breaking News Desk at 215-854-2443; BreakingNewsDesk@philly.com. Follow @phillynews on Twitter.