Circumstances surrounding the death of a woman whose body was found in a burning North Philadelphia rowhouse a week ago remain a mystery, with homicide detectives awaiting a medical examiner's ruling on the cause of her death, police said this weekend.
The woman has been identified as Tavonia Silmon Love by her friends, who have said on social media that she was visiting friends in the city.
www.gofundme.com/TavoniaSilmonLove
Tavonia Silmon Love.
But her husband, Kenneth Love, also said that Love, 34, was in the area to testify in a court case against Anthony Eubanks, who allegedly lived in an apartment in the house where Love was found dead, and who last year had been charged with breaking into Love's Radnor home and attempting to strangle her with a dog leash.
Eubanks, 34, committed suicide the day after the fire after being contacted by police about Love's death, 6ABC reported.
His mother is Philadelphia Municipal Court Judge Joyce Eubanks. She and other family members could not be reached for comment by phone or at her Ogontz house. A man outside the house, who said he was Anthony Eubanks' nephew, said that his uncle was dead and that no one in the family wanted to speak to a reporter.
It was not known whether Anthony Eubanks had anything to do with Love's death, though Kenneth Love did not mince words when asked what he thought.
"He did it," Love said. "He killed her. He [burned] the evidence. And then he killed himself out of guilt or whatever."
Eubanks, who had an active medical license in Pennsylvania, was a resident trainee at Temple University Hospital's internal medicine department from June 2010 to May 2013, according to a hospital spokesman.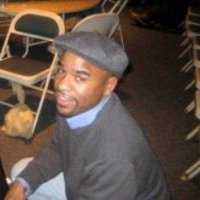 LinkedIn.

He was planning to open a medical clinic at the building where the fire occurred, according to residents in the neighborhood.
Last year, Eubanks was arrested in Delaware County and charged with aggravated assault, burglary, and related offenses for allegedly breaking into Love's home and trying to strangle her with a dog leash, according to a criminal complaint.
The document said the two had an "on and off again relationship" at the time, though Kenneth Love said that Eubanks' alleged attack happened after he found out Tavonia Love had begun a relationship with Kenneth Love. The two later married.
Eubanks smashed a glass panel near her front door around 5 a.m. on Nov. 10, 2016, the document says, and after getting inside, he allegedly wrapped a dog leash around Love's neck and tried to strangle her. Love fought him off and Eubanks left, the document says, though he continued to vandalize her house before leaving, and police later found blood on Love, her clothes, the walls, the couch, and the floors.
An initial set of charges against Eubanks was dismissed by Magisterial District Judge Leon Hunter at a preliminary hearing in February, according to court dockets, but authorities refiled charges later that month. Eubanks faced another preliminary hearing before the same judge, which was scheduled for May 18. It was later postponed to July 13.
Kenneth Love said his wife -- who had moved to Charlotte, N.C., to live with him -- was back in the area recently in part to testify at that May hearing.
Eubanks' defense lawyer was Larry Krasner, who won the May 16 Democratic primary in the Philadelphia district attorney's race. He could not be reached for comment this weekend, and a campaign spokesman said he is out of the country on vacation until Tuesday.
Love was found dead on May 21, in a second-floor bedroom of Eubanks' rowhouse after firefighters arrived about 7:40 a.m. She was declared dead at the scene.
Homicide detectives said this weekend that they were not yet investigating Love's death as a homicide because they are still awaiting the cause of her death from the Medical Examiner's Office. A spokesman for that agency could not be reached this weekend.
Capt. William Dixon, a Fire Department spokesman, said the fire has been ruled "incendiary," or deliberately set. He offered no further details Saturday.
Kenneth Love said he believed his wife was coerced or tricked into visiting Eubanks' house, because her clothes and diabetes medication were still at an Airbnb she had rented in Media. He also said he believed she was dead before the fire was set, possibly before she was brought into Eubanks' house.
"There's no way in the world she slept through a fire," he said.
On Saturday, the two upper-front windows of the rowhouse were boarded up. Debris from the blaze remained in a discarded pile on the sidewalk in front of the house. Residents in the area -- who declined to give their names because they did not want to be considered snitches -- said Anthony Eubanks had lived in an apartment in that house for several years.
A 23-year-old woman said she had seen Tavonia Love about seven or eight times over the last several months going into the house "to the point she would just, like, walk in."
Eubanks had introduced Love by her first name to this woman, but did not say what his relationship was to her, the woman said.
She and others said that Eubanks grew up in that area of North Philadelphia and that his family owns the building where the fire erupted.
According to the city's Office of Property Assessment, the two-story rowhouse is owned by a Chenia Eubanks. It was not immediately clear what her relationship is to Anthony Eubanks or Judge Eubanks.
Kenneth Love said his wife had three children, ages 19, 15, and 13. While authorities initially described her as pregnant, he said she was not pregnant when she died.
He said he is struggling with the fact that his wife is gone under such mysterious conditions, and said he hoped an investigation turned up answers soon.
"It's been a lot," he said.