PA Senate OKs state-related university spending bills, delays on liquor privatization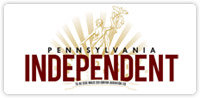 HARRISBURG – The Pennsylvania Senate voted to spend more than $550 million on its contributions to four state-related universities on Thursday afternoon, kicking in gear legislation that must run parallel to the state budget.
The Senate unanimously passed bills for the state contributions to University of Pittsburgh, Pennsylvania State University, Lincoln University and Temple University. Overall, the contribution is higher than what Gov. Tom Corbett proposed in his budget address in February.
Despite the broad support, Senate Democrats took the vote as an opportunity to reiterate their concerns for state-related university transparency and accountability.
Sen. Andrew Dinniman, D-Chester, said while these schools are "wonderful institutions," they are neither public nor private, and should be held accountable. He urged his colleagues to remember this when they return in the fall with plans to update Right-to-Know legislation.
Dinniman said he hoped that update could require these schools to become more transparent and accountable.
"What better day to remind me than the day we're putting millions of dollars in public money so these institutions can do their job," Dinniman said.
Updated 4:30 p.m.
Senate will wait until Friday (at least) to debate liquor bill
By Eric Boehm, Melissa Daniels | PA Independent
HARRISBURG – A member of the Senate GOP says his caucus is "really close" on a final version of a liquor privatization bill.
Though, at this point, the discussion is mostly about who can and cannot sell beer, according to state Sen. Charles McIlhinney, R-Bucks, and others involved in behind-closed-door discussions that took place on Thursday afternoon.
"It's really close," McIlhinney said. "It's these nuances of who can sell beer where and how."
But there are no plans to move a bill on the Senate floor Thursday, according to McIlhinney and two other members of the Senate GOP.
The state Senate is planning a brief session Thursday afternoon and is scheduled to recess until about 4 p.m. on Friday in order to give lawmakers a chance to return home for the night before a three-day final push to Sunday's budget deadline.
Senate Majority Leader Dominic Pileggi, R-Chester, is crafting the Republican amendment, which will eventually be included in either HB 790 or SB 100 and shipped back over the state House – if there are enough votes for it in the state Senate.
A draft version of the amendment would let grocery stores with a restaurant license sell up to 18 bottles of beer (instead of the current 12) and would let beer distributors sell six-packs and bottles of hard liquor in addition to cases and kegs of beer.
Updated 3:22 p.m.