A man was fatally shot in the head inside a home in Southwest Philadelphia early this morning.
The shooting happened after a 22-year-old man was arguing with another man inside the residence on the 900 block of South Conestoga Street, said Officer Christine O'Brien, a Philadelphia police spokeswoman.
"There was some type of scuffle," she said.
Someone else in the home heard gunshots and found the man unconscious in the dining room, O'Brien said. He had suffered a gunshot wound to the head.
The victim did not live at the home where the shooting happened, O'Brien said. His name was not released because family members are still being notified.
The incident happened shortly after 5 a.m. The man was pronounced dead at the scene.
No arrests have been made.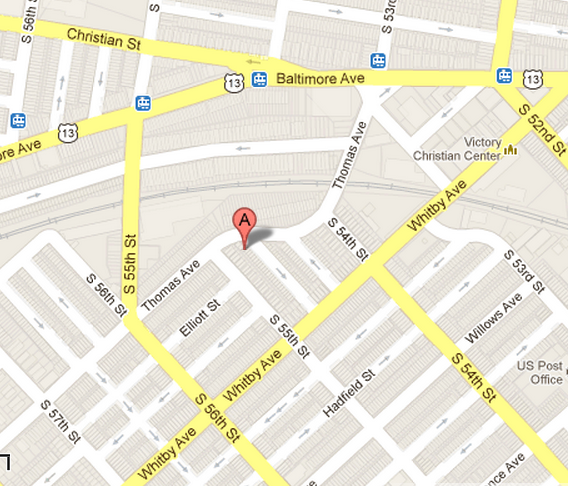 ---
Contact Emily Babay at 215-854-2153 or ebabay@philly.com. Follow @emilybabay on Twitter.