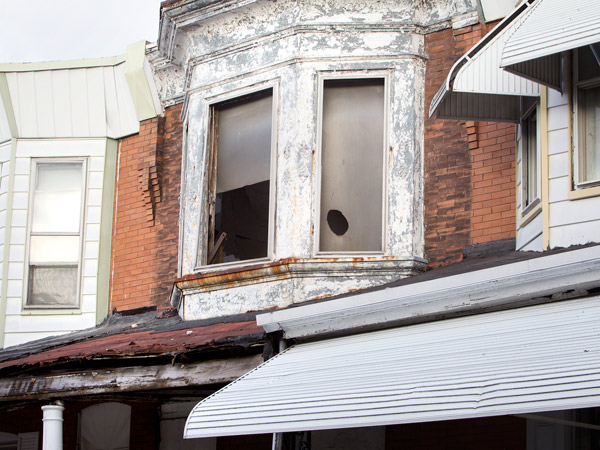 The city's lax collection of property taxes and low rate of foreclosures result in dilapidated properties like this rowhouse at 239 N. Paxon St. in West Philadelphia. (Ed Hille / Staff Photographer)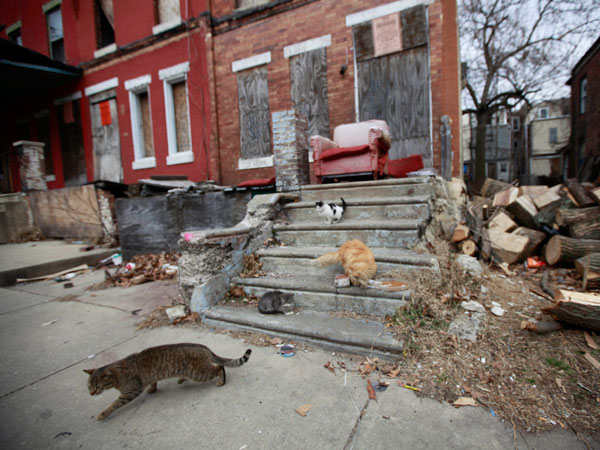 This boarded-up rowhouse with a chair on its front stoop at 3831 Cambridge St. in West Philadelphia is owned by Antoine Gardiner. He and his property management company, Bizness As Usual, owe $471,000 in back taxes on 58 properties, public records show. DAVID SWANSON / Staff Photographer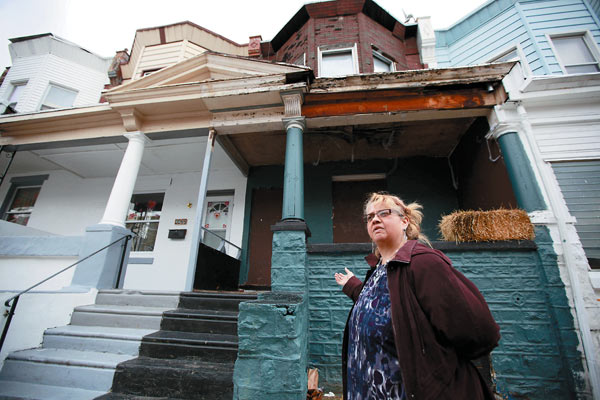 Block captain Luisa Bearg points out the long-abandoned, dilapidated rowhouse at 4424 N. Orianna St., that has depressed property values in the Feltonville neighborhood. The property owes the city $5,780 for six years of taxes. DAVID SWANSON / Staff Photographer.
Philadelphia's failure to enforce tax law has diminished both quality of life and property values. A single ruinous, tax-delinquent house in the working-class 4400 block of North Orianna Street in the city's Feltonville section has lowered the value of the homes within 500 feet by a total of $38,000, a new analysis finds.
HOW THE ANALYSIS WAS DONE
Urban economist Kevin Gillen explains his analysis of how property tax delinquency hurts property values in Philadelphia.
View video
|
Read more (.pdf)