Police have identified the pedestrian who was killed when he was hit by a car on New Year's Day.
Washington Township police said 58-year-old Segundo Quishpi was struck by a Dodge Charger when he was crossing Black Horse Pike near College Drive shortly after 5:20 p.m. Tuesday.
Quishpi, of Blackwood, was crossing the street to catch up to his son, who was across the roadway, authorities said. Quishpi was taken to Kennedy Memorial Hospital, where he died.
Police said the crash is still being investigated. The driver of the Charger, 31-year-old Shayla Nesbitt of Turnersville, remained at the scene and was not harmed.
Anyone who has information about the accident can call police at 856-589-6650 or email rsmcgovern@pd.twp.washington.nj.us.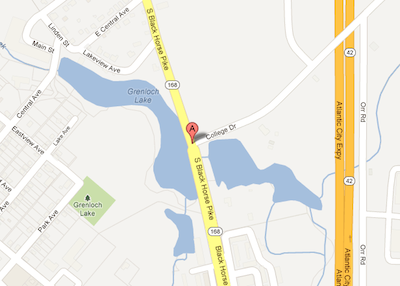 ---
Contact Emily Babay at 215-854-2153 or ebabay@philly.com. Follow @emilybabay on Twitter.