A column in support of the Republicans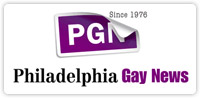 This is a column in support of the Republicans. Yes, you read that correctly.This dyed-in-the-wool, deeply rooted Democrat and Liberal with a big L is going to agree with Arizona's conservative Republican, Sen. John McCain.
McCain is leading the Republican charge to have the U.S. get involved in the Syrian conflict. McCain lost his title of Maverick when he ran against President Obama in 2008, and ever since has tried to find fault with anything White House-related. But he has finally championed a subject that even I can agree upon: Giving aid to the rebels in Syria. Although I believe that the potential aid should have a limit, for McCain, it's all in; a no-fly zone, our personnel on the ground at least in an advisory way, intelligence info and most risky of all, supplying the rebels with heavy weapons. Does it remind you of Iraq or Afghanistan? It should, and then some.
Let's look at what has happened to Syria's neighbors in just the last week alone. Jordan is overflowing with Syrian refugees, and now states that it will protect itself even if it has to go into Syria with arms. Some are even predicting that the Jordanian government could collapse. Turkey has demonstrations breaking out in its major cities leading to riots between police and demonstrators. In Lebanon, Hezbollah, a Shiite Muslim terrorist group is not only rushing across the border to help their religious comrades in the Syrian government, but also starting battles against the Sunni Muslims in northern Lebanon. Iraq has become a highway for Iranian fighters heading to Syria to aid their fellow Shiites. All of this is happening on the doorstep of another neighbor, Israel. If all of that were not enough. Syria has been a longtime client state of Russia, and Russia is talking about sending missiles and other heavy weaponry. Could this put us on the brink of another Cold War?
Here's the short story. Bashar al-Assad is the authoritarian President of Syria, for all intents and purposes a dictator. His father ruled the country for 30 years. When western-educated Bashar took power in 2000 after his father's death, the people expected more democracy and a better economy. That didn't happen, and now the country is in a civil war.

Its more difficult then just that. Assad is an Alawite Muslim, which has a close relationship to Shiite Muslims. The rebels are Sunni Muslims. Shiites rule neighboring Iran and Iraq and accordingly support Assad. Another neighbor, Lebanon, hosts Hezbollah, which the U.S. labels as terrorists and which fought to a stalemate against Syria's other neighbor, Israel. Turkey and other Islamic countries in the region are Sunni Muslims.
To explain the difference between a Sunni and Shiite Muslim, consider this: It's similar to when the Catholics of Ireland fought against the Anglicans of England. Both were Christians, but developed differences that made them foes.
The Syrian civil war is about to become a secular war played out with international rivalries. The U.S. and Western Europe want Assad out, Russia wants him to remain. Meanwhile, over 90,000 civilians have been killed. Millions are homeless or displaced. The spillover is causing financial and humanitarian crises in Jordan and Turkey.
Assad's brutality is bloody. His Air Force bombs civilian neighborhoods relentlessly, and the rebels have no major weapons to protect themselves or civilians. Let's look at the list of neighboring countries. Iraq is now an ally of Iran, Lebanon's religious and political parties are always on the verge of civil war. Turkey now has major civil unrest, and then there is Israel. This is a combustible mess about to explode. Most of the Arab countries in the region are Sunni, and they are pushing for the ouster of Assad, many are already supplying the rebels. Add to that, our diplomatic relations with Russia are directly affected by what we do or don't do in Syria.

McCain has repeatedly called for our intervention to assist the rebels in overtaking Assad. Here's the problem: almost any Muslim who believes he is a jihadist (a fighter for Islam) is heading to Syria to fight against Assad. Many of them have ties to al Qaeda. With the exception of the Hezbollah party which is entering Syria from Lebanon to support Assad. If we do end up supporting the rebels, what happens to all the weapons we have given them when it's over?

At this point, no one knows what will follow Assad if he falls, but can it get worse for the people of Syria, for the U.S. or its allies, especially Israel? This is a man who worked with North Korea to make them a nuclear power. A man who buys Hezbollah weapons to fight Israel and who has close ties to Iran. And let's not forget where he buys his weapons: Russia. Russia's interest is about keeping its Muslim population in check, making money from arms sales to Syria, and maintaining its naval base in Tartus, Syria, which is its only Mediterranean port. That port could be used to assist another of their allies, Iran, if there's another Gulf war.

What's happening now in Syria is similar to what happened in the North African country of Libya and the toppling of Muammar Qaddafi. So with the way the Republicans are trying to burn Obama over Libya, why should he take their advice on Syria? He should do it for humanity.

Full disclosure here: I was for U.S. intervention in Libya, and actually tried to give advice to those fighting Qaddafi. When there was only one communication line in and out of Libya, I was one of the few westerners in communications with the "rebels" trying to explain western politics to those brave souls. Later, after the "rebels" won, I wrote a column about it. You can find it here.
So now I'll offer the same advice. Mr. President, enforce a no-fly zone over Syria. That will ensure some protection of civilians. And most importantly, you can do it without arming the rebels. But don't provide the rebels with heavy weapons. That could backfire as it did with U.S. intervention in Afghanistan in the 1980s. We already know that some of the rebels in Syria are aligned with al Qaeda. Do we really want to give them sophisticated weapons? McCain surely doesn't want to arm al Qaeda, right? This is from The Cronkite News Service: "U.S. Sen. John McCain told a Washington audience Thursday that the United States must establish a safe zone in Syria and arm the opposition with 'heavy weapons' before the region sinks 'deeper into extremism and conflict.'" Senator, you want to give "heavy weapons" to people our government says are aligned with al Qaeda? Those same people who believe that Israel should be wiped off the map? Really? Senator, anybody who has followed this conflict will inform you that the Jihaddist fighters are Assad's leading opponents, and control most of the opposition fighting force, and weapons. And when you state that we can choose who gets the weapons? You might recall that when you had your picture taken with a group in Syria a couple of weeks ago, one of the men in the picture had been previously labeled a terrorist.

A no-fly zone will allow for some relief, give moderate rebels a chance to properly organize and possibly take control from the Jihaddists. It buys time, and without Assad's forces in the air, it levels the field. We can hope to build an army of Syrian moderates with a no-fly zone, good intelligence and light arms. We did just that in Libya.
And one last point, about that no-fly zone: We'd better set it up quickly since a shipment of surface-to-air missiles are on their way to Syria thanks to Putin's Russia. What do you say now, Senator? Of course, there are other positions we could take: Try not to police the world and take care of our own problems here at home. But again there are 90,000 dead with no end in sight. A no-fly zone with no weapons and no boots on the ground is a sensible position. And that said, we haven't even discussed the reported supply of chemical weapons Assad has in his arsenal.
Mark Segal, publisher of the Philadelphia Gay News, has been recognized by the National Newspaper Association, Pennsylvania News-media Association, Suburban Newspapers of America and the Society of Professional Journalists, among others. He can be reached via facebook or twitter.