5 stories to follow: Feb. 3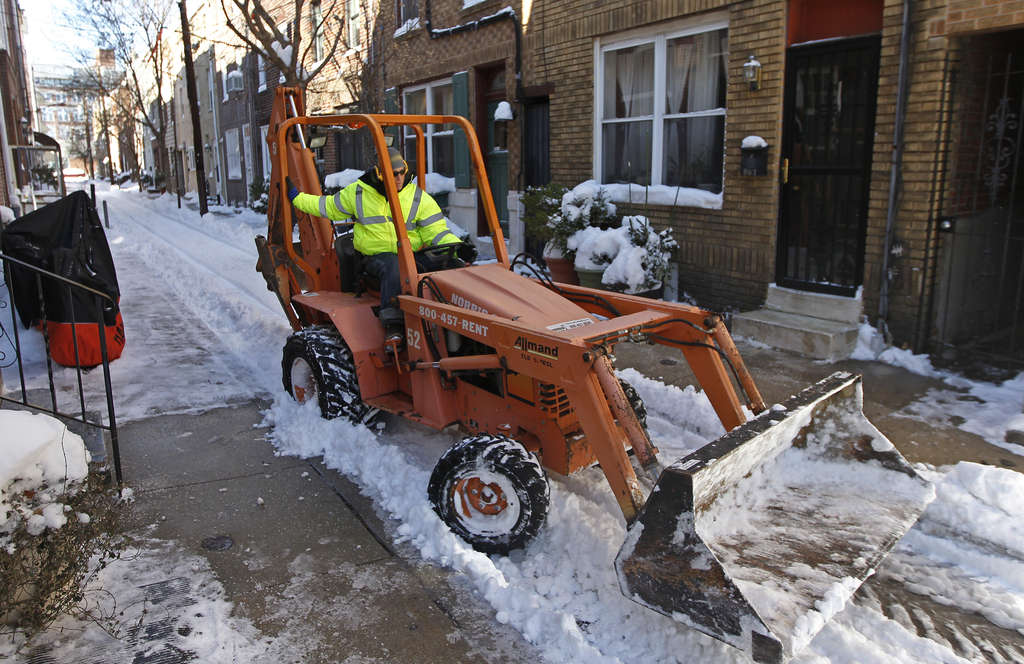 Here's your daily look at five stories to know about:
5 stories to follow: Feb. 3

Here's your daily look at five stories to know about:
1. More snow: Another storm -- a mix of rain, sleet and snow -- is slated to make its way through the Philadelphia area today, with most parts of the region expected to see 3 to 7 inches. A number of local school districts are closed today in anticipation of the snow.
2. Gunpoint purse-snatchings: Philadelphia police are warning women to be careful after a woman was fatally shot after two men demanded her purse at gunpoint in West Philadelphia over the weekend. Last week, a man was shot after assailants tried to steal his girlfriend's purse in North Philadelphia, and a woman was shot and killed as she struggled with attackers over her purse in Northern Liberties.
3. School security: New security procedures at West Chester Area School District buildings go into place today. The schools will now utilize software that uses guests' identification cards to keep an electronic log of visitors, screen them for sex offenses and issue badges with names and photos.
4. Lane closures investigations: The federal probe into the George Washington Bridge lane closures is expected to be a long and wide-ranging process. New Jersey legislators are also investigating the September closures, and many of those subpoenaed to turn over documents have asked for extensions of today's deadline to provide materials.
5. Collapse gag order: Defense lawyers are seeking a gag order related to the lawsuits filed over last summer's deadly building collapse at 22nd and Market Streets. A hearing on the issue is scheduled for today.