One shooting every six hours
Since 2006, more than 14,500 people have been shot in Philadelphia, a rate of one shooting every six hours. Shootings have declined by 38 percent since 2006, when the rate was one shooting every 4 hours and 22 minutes.
Homicides by firearm
In Philadelphia, 83 percent of homicide victims over the last 10 years were killed with a firearm. The total of 2,629 gun deaths is enough to fill the Academy of Music, where Mayor Kenney was inaugurated on Monday.
Hover over the bars to see how many homicides were the result of gun violence.
Weapon of choice
Here are the types of firearms used in homicides from 2010 to 2014. Firearm type and caliber have not been identified for all murders committed by a firearm. Figures are based on firearms seized or evidence found at the scene.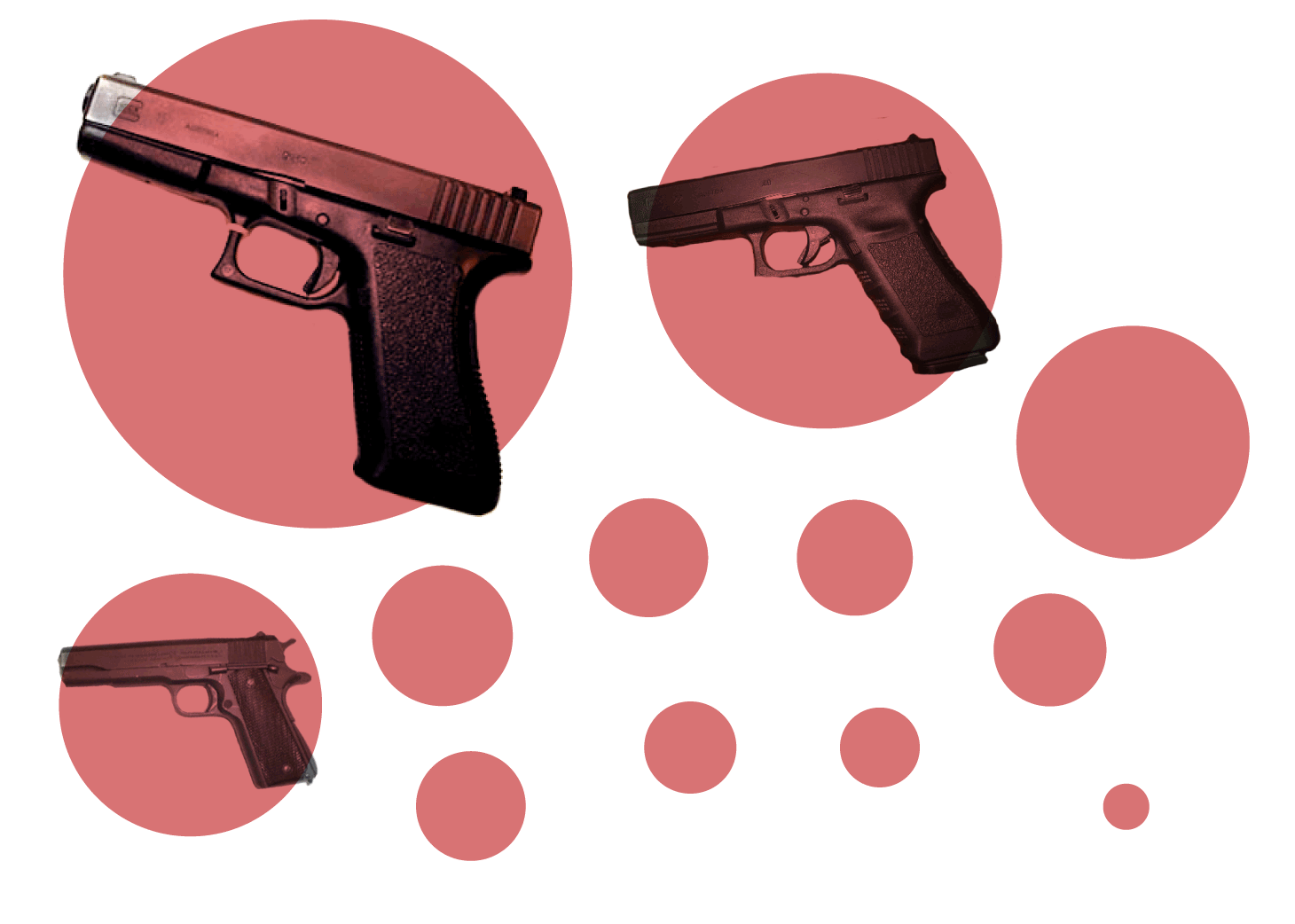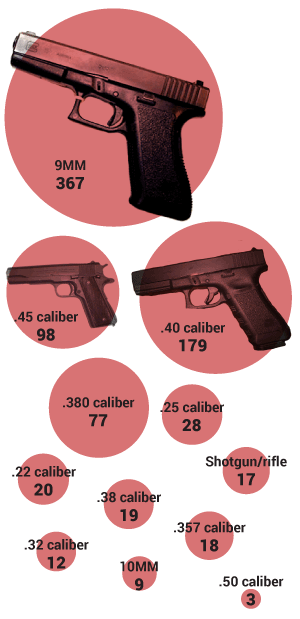 SOURCE: Philadelphia Police Department
OLIVIA HALL / Philly.com