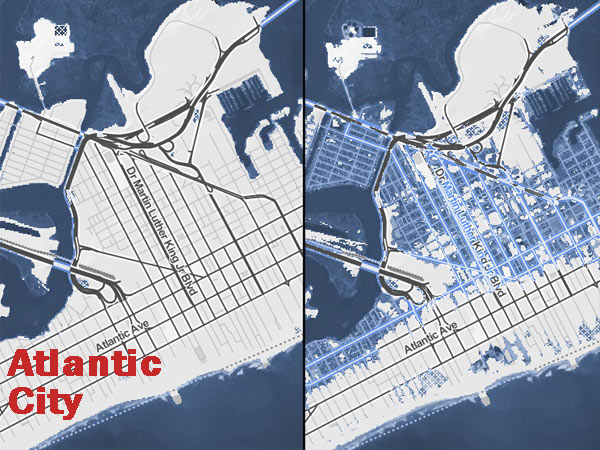 Atlantic City today, shown at left, shows no flooding at high tide. But a four-foot rise in sea level, which some scientists say is already inevitable, would mean water in the streets for many sections of the city, indicated by blue shading at right. Click here to see comparisons for more Shore towns. (ClimateCentral.org)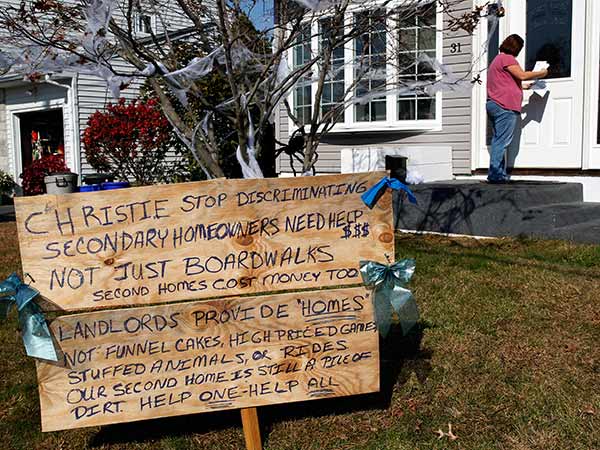 A large sign is seen in the front yard as Sharon O'Brien looks at her mail at her home in Union Beach, N.J., on Tuesday. The couple had to demolish their small second home after severe Superstorm Sandy damage, because they couldn't get assistance to make repairs. (AP Photo/Mel Evans).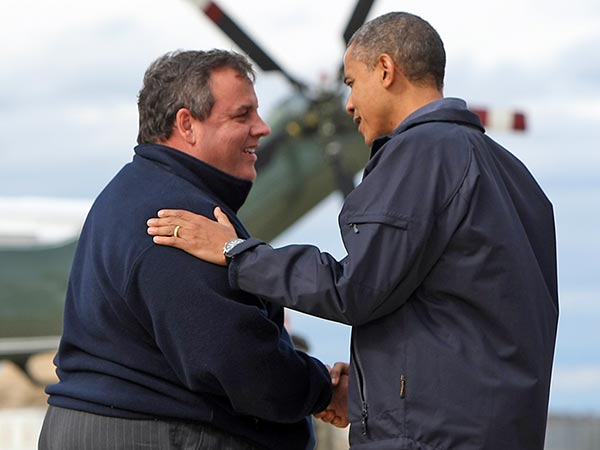 Gov. Chris Christie greets President Barack Obama before an aerial tour of Hurricane Sandy damage at Atlantic City Airport in Atlantic City, N.J. on Oct. 31, 2012. (Governor's Office/Tim Larsen).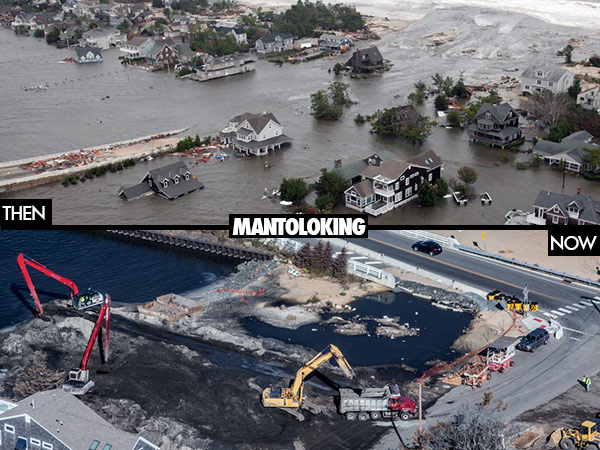 Cranes move and crawl along the base of the Herbert Street Bridge from the mainland to Mantoloking, earlier this month. The bridge was washed out after Sandy, hampering efforts to get emergency crews and help to the scene. Click here for more then-and-now photos. (Colin Kerrigan / Philly.com; AP Photo/U.S. Air Force, Master Sgt. Mark C. Olsen, File)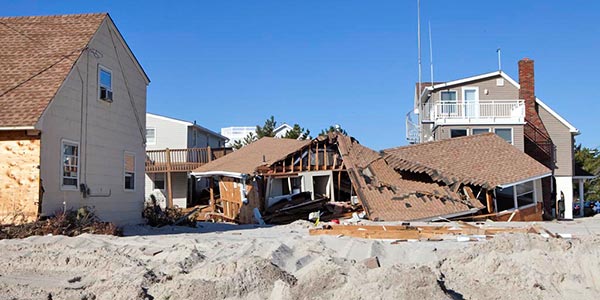 A home battered and broken by Hurricane Sandy sits on the beach in the Holgate section of Long Beach Island. Check out our gallery of images from up and down the Jersey Shore, after Sandy crashed through the region. Click here for more photos. (Hillary Petrozziello/Philly.com)

The making of a superstorm
The catastrophic collision between a hurricane and an unseasonably early winter storm was so unusual it needed a new name: superstorm. But you may remember it as Sandy.