We're happy you're here

Welcome to Philadelphia

There's plenty to do, see, and explore

The Philadelphia Zoo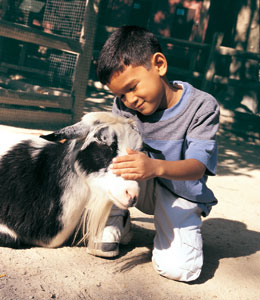 The nation's oldest zoo was chartered in 1859, but the impending Civil War delayed its opening until 1874. In addition to its animals, the zoo is known for its historic architecture, which includes the country home of William Penn's grandson; its botanical collections of over 500 plant species; its groundbreaking research and its fine veterinary facilities.The Primate Reserve, Carnivore Kingdom, and Rare Animal Conservation Center, with its tree kangaroos and blue-eyed lemurs, are brand new, but there's still fun to be had in the historic, old-style bird, pachyderm and carnivore houses. In the Treehouse, kids can investigate the world from an animal's perspective; outdoors, the Zoo Balloon lifts passengers 400 feet into the air for a bird's-eye view of the zoo.
NATURE AND GARDENS
The Philadelphia Zoo
3400 West Girard Avenue (34th St. and Girard Ave.) Philadelphia, PA 19104
(215) 243-1100

Upcoming events

Wednesday, February 10, 2016
The Philadelphia Zoo presents Gorilla Treeway, a new extension of Zoo 360, an animal travel and exploration system.
---