Rittenhouse 1715, A Boutique Hotel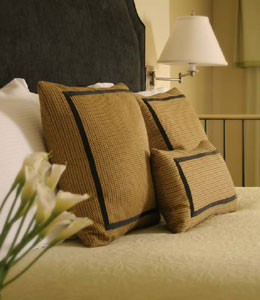 Rittenhouse 1715, A Boutique Hotel (formerly the Rittenhouse Square Bed and Breakfast) has embraced its fresh, innovative look with a distinct new name. You will delight in the hotel's intimate surroundings, unique design, and its dedication to detail and the highest standards of hospitality. Rittenhouse 1715 now offers 16 guest rooms that are appointed with the finest of furnishings and amenities. Junior Suites and Presidential Suites are available. All rooms have private marble bathrooms.It's setting, on a quiet, tree-lined street a half-block from Philadelphia's beautiful Rittenhouse Square makes it a perfect retreat for a romantic escape, a business person who needs to travel with extra special attention, and/or the entourage of friends getting away for that long awaited reunion.A continental breakfast, daily wine reception and wireless internet service are all included in daily rates.
Check Availability and Book Your Stay
SHOPPING
Rittenhouse 1715, A Boutique Hotel
1715 Rittenhouse Square
Philadelphia, PA 19103
(215) 546-6500
Neighborhood:
Rittenhouse Square
---
'City Stories' explores Philadelphia's history through a variety of artifacts as well as interviews with contemporary Philadelphians.
Saturday, March 8 • 10:30 AM to 4:30 PM •
Philadelphia History Museum • 15 S. 7th St., Philadelphia, PA
Restaurants & Food
Conde Nast Travel called on chef Gregory Vernick at Vernick Food + Drink (2031 Walnut St.) and got the inside information on certain key dishes on his menu.

» Read more