We're happy you're here

Welcome to Philadelphia

There's plenty to do, see, and explore

Haverford College Arboretum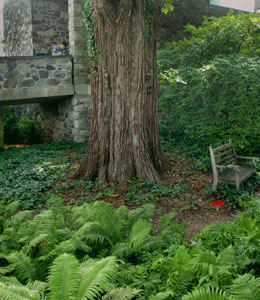 The Experience
Wander among more than 1,000 picturesquely sited trees and shrubs on Haverford's gently rolling park-like campus, a palpable expression of the Quakers' appreciation for nature. Look for the Penn Treaty Elm, a descendant of the American Elm under which William Penn made a treaty with the Delaware Indians. Enjoy the serenity at the traditional Zen garden near the dining hall; be on the lookout for birds and butterflies at the courtyard garden near Founders Hall. Take some time to rest on one of the many lovely benches that dot the campus.
Beyond Walton Field is the Ryan Pinetum, a prized scientific collection of coniferous trees, and a nature trail that winds through two miles of this delightful place.
In 1831, members of the Religious Society of Friends (Quakers) purchased this 200-acre tract of land. Soon after, they founded Haverford College, now a prestigious undergraduate liberal arts institution, and hired English gardener William Carvill to convert the beautiful farmland into a college campus after the style of one of England's great landscape architects, Sir Humphry Repton.
WATER GARDENS
Haverford College Arboretum
370 Lancaster Ave., Haverford, PA Haverford, PA 19041
(610) 896-1101

---