We're happy you're here

Welcome to Philadelphia

There's plenty to do, see, and explore

French Creek State Park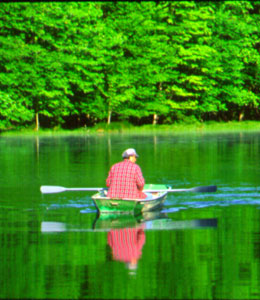 Hikers at French Creek have a wide variety of opportunities for quiet reflection, nature study and physical challenge. The 130-mile horse-shoe trail, which gets its name because it's a favorite among horseback riders as well as hikers, runs through this park along both Hopewell and Scotts Run lakes.
Ten furnished modern cabins, nestled among the hardwoods, offer a pleasant alternative to state park camping. Cabins can be reserved year-round and feature sleeping for six, electric heat, kitchen, private bath with shower, and wall to wall carpeting. Bring your own dishes, cookware and bedding.
The combination of habitats at French Creek offers a variety of hunting opportunities in specified areas, which cover more than 6,000 acres of the park in season.
FISHING AND HUNTING
French Creek State Park
843 Park Road Elverson, PA 19520
(610) 582-9680

---