Just in time for Summer, it's the return of the iconic Longport water tower Smiley Face, courtesy of the borough of Longport, which forked over another $90 grand to get the job done after a stalemate with the contractor that painted the tower its characteristic robins' egg blue but left with a blank non-stare.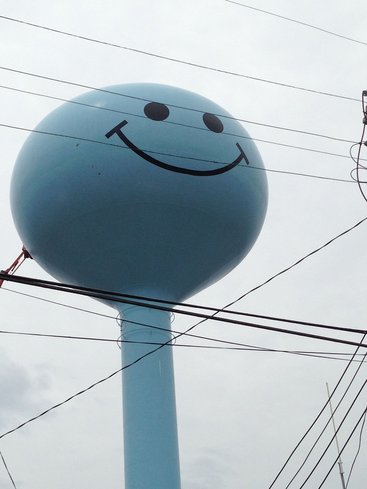 The lack of a smiley face had so depressed people in Longport and caused some weird kind of existential identity crisis, especially post-Sandy, that Mayor Nick Russo said he was considering driving over there in his truck and painting the thing himself. In any case, the job has been done.
But instead, the borough just took over the job. And, so, to the relief of Longport loyalists, the tony little jewell known as "The Pearl" at the southern tip of Absecon Island can once again claim its "Longport, the best port" status. Just as soon as the R and T are finished, anyway.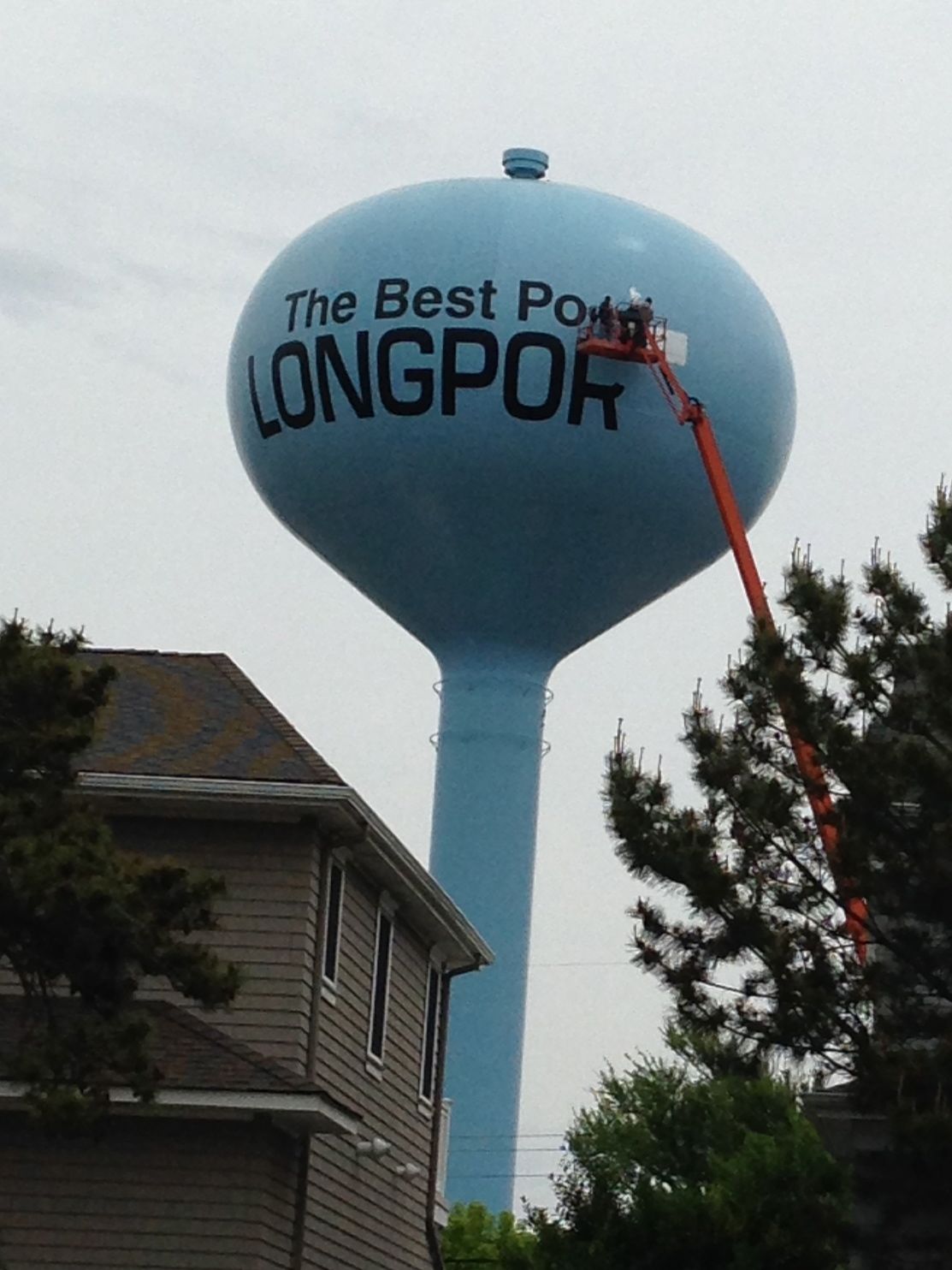 Photos: Amy S. Rosenberg/Staff