This Tennessee town has long been applauded for its nurturing and celebration of country music. It kicks-off the CMA Music Festival downtown once again—June 5th to 8th. And ABC-TV's current show Nashville certainly shines a sexy spotlight on the fictional dramas of country divas. But Music City is not only about the Grand Ole Opry and country twang. Reborn, revitalized, reinvented—this Southern scene has sizzled into an increasingly feisty cultural stallion that bucks stereotypes. Vibrant chefs, out-of-the-box artists, edgy architects, energetic entrepreneurs, and innovative designers—plus plenty of rock 'n' rollers; classical, jazz, and blues musicians; ballet and modern dancers—have catapulted Nashville into an eye-opening, must-see destination.
Please click the pink gallery launch button (at top right or below) to zoom in on Nashville's treasured oldies, fresh finds, and sassy surprises.
For more Nashville travel ideas, go to Visit Music City.
Laura Manske
1. LISTEN TO AN EARFUL OF HAPPINESS
Applaud oodles of talent at music halls and honky tonks—many along Broadway. Ducking into one place for a song set and then another for dancing and another to grab dinner while toe-tapping and clapping, sashaying your way into and out of beat-beat-beat venues, feels like being a kid in the Candyland of music candy stores. Many up-and-comers debut at The Stage (photo shown here), Nashville's most country-rockin' club. Tootsie's Orchid Lounge heralds a colorful past that includes Willie Nelson nabbing his first songwriting gig after singing there. While owner Tootsie occasionally tamed troublesome patrons with a well-aimed bejeweled hairpin (given to her by Charlie Pride), she also quietly tucked fivers and sawbucks into the pockets of songwriters and musicians down on their luck. Also on Broadway, the rollicking band Brazilbilly at Robert's Western World amply pleases the crowd. For more revelry, venture to the Wildhorse Saloon, Bourbon Street Blues & Boogie Bar, Station Inn, Losers, The Listening Room Cafe, and Music City Roots.
1 of 10
Laura Manske
2. EMBRACE THE CAN-DO ICONS
Located in a small strip mall that belies the treasure in its midst, The Bluebird Cafe (photo shown here)—intimate and modest—is the songwriters' haven, where "the heroes behind the hits" perform their acclaimed work. And be sure to catch a show at the famous Ryman Auditorium, staging major musical stars since the 1880s. This National Historic Landmark is the original home of the Grand Ole Opry and the birthplace of bluegrass, yet has also hosted operas, symphonies, ballets, plays, musicals, as well as political rallies—and a whirlwind of big names, such as Theodore Roosevelt, Enrico Caruso, Harry Houdini, Bob Hope, Mae West, Katharine Hepburn, Charlie Chaplin, Elvis Presley, Johnny Cash, Patsy Cline, Mini Pearl, Bonnie Raitt, Jason Mraz, Taylor Swift, Trisha Yearwood, Sheryl Crow, Keith Urban, Chris Isaak, James Brown, and Bruce Springsteen. Purchase tickets to productions at both places before you leave for your trip, as these shows fill up fast.
2 of 10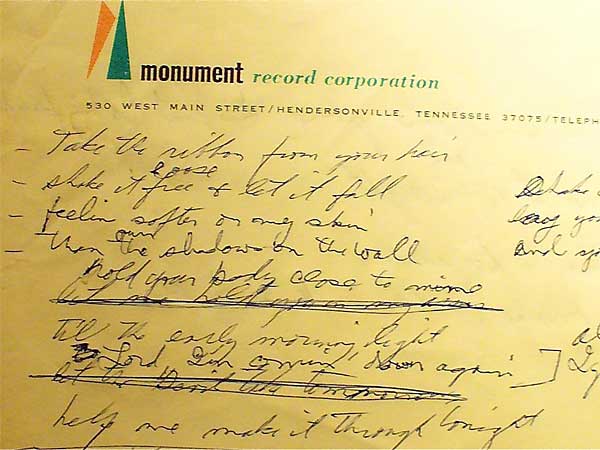 Laura Manske
2. HAIL THE HALL OF FAME
The Country Music Hall of Fame and Museum, outfitted in a spectacularly enlarged space, showcases glittery costumes, well-loved instruments, personal artifacts, video and audio clips of famed musicians, as well as a well-tuned look-back on country stars' musical, social, and political impact on America and the world. As a writer, I adored perusing papers of hand-scrawled lyrics, with scratched-out words and revisions, such as Kris Kristofferson's "Help Me Make It Through the Night" (photo shown here). Then, zip over to the Johnny Cash Museum—tops for its stash of the man in black's memorabilia.
3 of 10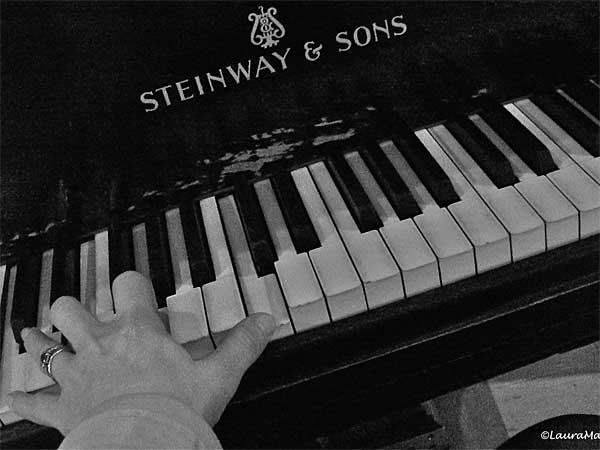 Laura Manske
4. EXPLORE A MEMORY MAKER
Tour RCA Victor Recording Studio B, located on historic Music Row and now part of the Country Music Hall of Fame and Museum, where hit-makers for decades have fine-tuned the Nashville Sound—distinctive and endearing for its strings and background vocals. You'll have a blast hearing stories about country music's past and current greats. Chet Atkins, Roy Orbison, The Everly Brothers, Charley Pride, Waylon Jennings, as well as Dolly Parton, Carrie Underwood, Martina McBride, and Wynonna Judd have all recorded here. In the sound studio, there's a Steinway & Sons grand piano on which Elvis Presley, among other luminaries, once played. Its nicked paint (photo shown here) is a reminder of the lively numbers played on it over the years—and I was thrilled to be able to tinkle my own little tune on the same ivories, touching history.
4 of 10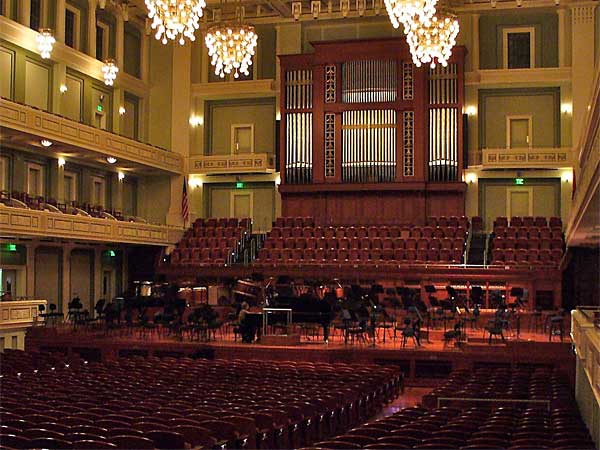 Laura Manske
5. APPRECIATE A NOTABLE SYMPHONY
The Schermerhorn Symphony Center (photo shown here) hosts excellent classical, jazz, and pop concerts. Its dazzling and distinctive architecture, design, and remarkable acoustics make it a hot spot for cool sounds. Indeed, it has served as the venue for several Grammy-winning recordings. This summer and autumn, grab tickets for these Nashville Symphony performances: The Music of Pink Floyd, The Wizard of Oz, Singin' in the Rain, Fantasia, and West Side Story. Also on the center's upcoming calendar are shows by Kansas, Boz Scaggs, Lyle Lovett and His Large Band, The Four Tops, and REO Speedwagon.
5 of 10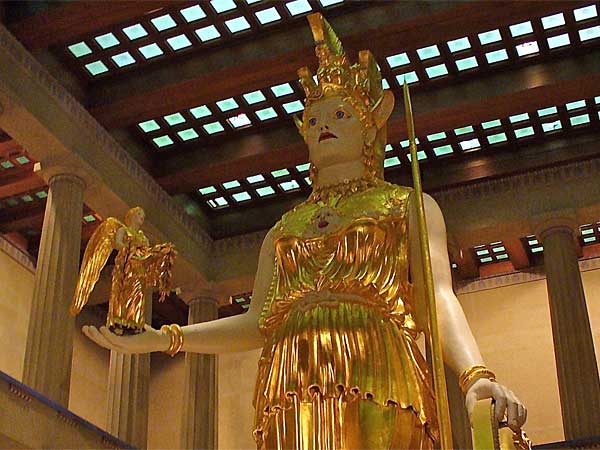 Laura Manske
6. EYE AMAZING MUSEUMS, GALLERIES, THEATERS, AND MORE
In Nashville's Centennial Park, the Parthenon—which was built for Tennessee's 1897 Centennial Exposition as a full-scale replica of the Parthenon in Athens, Greece—is now an art museum. Inside, swoon over the recreation of the 42-foot statue of Athena (photo shown here) by local sculptor Alan LeQuire, who is internationally famous for his public sculptures. (Stop by LeQuire's working studio as well, which holds tours with appointment.) Also visit the Tennessee State Museum, located in downtown Nashville, which houses an extensive collection that tells the story of the state's rousing history. And don't miss Frist Center for the Visual Arts, located downtown in Nashville's former U.S. Post Office building, flourished in art deco trimmings. Its eclectic collection wows. Then, if you've planned your vacay to coincide with the first Saturday of a month, head to downtown's 5th Street Art District for a lively gallery crawl of works by area artists. For contemporary dance, theater, and other performance art, check out Oz, set in a former cigar factory, featuring inventive and experimental shows. The Tennessee Performing Arts Center showcases famous comedians, dramas, and ballets. And for exquisite dance, leap to the Nashville Ballet.
6 of 10
Laura Manske
7. EAT, DRINK, AND BE CHEERY
Whether you savor down-home grub or up-market fine dining, Nashville's exciting foodie scene is bubbling, cooking up dozens of memorable mouth-watering experiences. To start, sample its uniquely Nashville hot chicken (photo shown here). Hot means very spicy—cayenne-pepper wet sauce is rubbed into the poultry pieces before they're fried. For the best birds to cluck about, tuck a paper napkin under your chin for Hattie B's Hot Chicken, 400 Degrees, Pepperfire, Bolton's Spicy Chicken and Fish, and the originator of this savory-piquant recipe: Prince's Hot Chicken Shack. Then, for fancier cloth-napkin devotees, indulge in the changing menu of swanky Husk, just south of town on Rutledge Hill in what was once a Victorian home. Its James Beard award-winning chef Sean Brock, who has created a sublime ode to South Carolina's low-country cooking, says about his menu's ingredients: "If it doesn't come from the South, it's not coming through the door." At City House, in the Germantown neighborhood, chef Tandy Wilson excels with cornmeal-crusted catfish, sugared rhubarb, and pickled Vidalia onion, as well as trout topped with peanuts, raisins, lemon, and parsley; expect bold flavors delivered with finesse. Rolf & Daughter, in a 100-year-old former factory building, yummily melds Northern Italian and Mediterranean influences with Southern American foods, for what its chef Philip Krajeck calls "modern peasant food"—chicken with preserved lemon and confit garlic; beets with maple yogurt and puffed quinoa; and ricotta cavatelli with tree-nut ragout and sarvecchio cheese. For red meat enthusiasts, go to Southern Steak & Oyster in the SoBro district for extraordinary sirloin, T-bone, brisket, baby back ribs, strip steak, and filet mignon. Certainly at the pinnacle of East Nashville eating is Margot, created by chef Margot McCormack, who delivers a changing menu of rustic French and Italian cuisine—pea and carrot risotto; fettuccine and tuna confit; grilled amberjack and artichokes—with a personable touch. Finish off the evening with craft cocktails at Patterson House—its sophisticated, 30-stool corner bar might be the perfect special-date-night rendezvous. And don't leave town without indulging in delicacies at chocolatier Olive and Sinclair, which offers free kitchen tours. This summer, consider planning your vacay during these food fests: Nashville Food and Wine Festival on June 14th; Taste of Music Festival on June 21st; Music City Hot Chicken Festival on July 4th; Soul Food Festival on July 19th; and BBQ Championship on August 22nd and 23rd.
7 of 10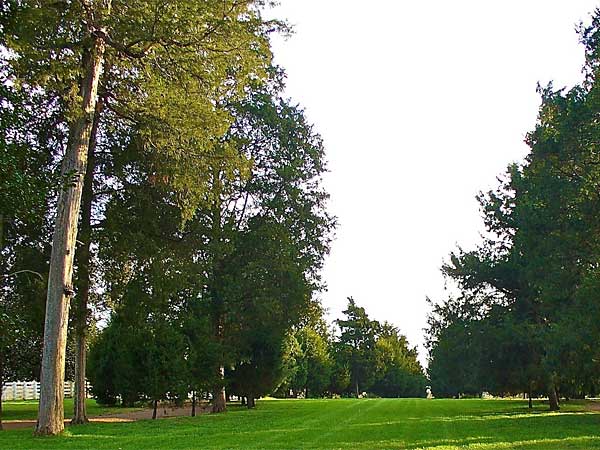 Laura Manske
8. HOBNOB IN HISTORIC HOMES & ESTATES
Tour The Hermitage (photo shown here), home of President Andrew Jackson. This National Historic Landmark fashions fascinating history about this accomplished and complicated man, including his impact on the United States and world. Stop at Belmont Mansion, an expansive 1850s home built by Adelicia Acklen, one of America's wealthiest women and one of Tennessee's most storied 19th-century characters. Belle Meade Plantation is renowned as a thoroughbred stud farm (champion horses such as Seabiscuit, War Admiral, and Smarty Jones all trace their lineage there). And Travellers Rest, once the abode of Memphis founder John Overton, is the oldest home (circa 1799) open to the public in Nashville; it exhibits artifacts and info about more than 1,000 years of the area's history. Cheekwood, once the private estate of the Cheek family of Maxwell House coffee fame, is now a beautiful oasis of botanical gardens, a sculpture trail, and art museum.
8 of 10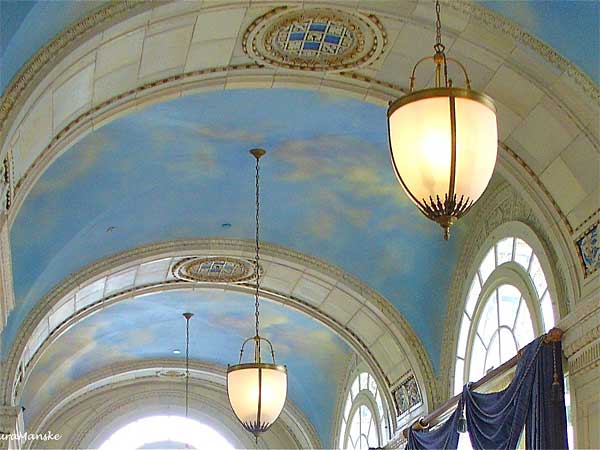 Laura Manske
9. REST YOUR HEAD ON THESE PILLOWS
The 104-year-old Hermitage Hotel (photo shown here), in downtown Nashville, is steeped in Southern graciousness, harboring a grand genteel lobby with fireplace and a painted glass skylight. Want your marble bath drawn by staff? It's a pleasure. Looking for fresh-baked, complimentary cookies left in your spacious room at turn-down? Absolutely. Dine in its top-notch Capitol Grille, deftly run by executive chef Tyler Brown, who also oversees the hotel's 245-acre Double H Farms, located west of Nashville, which enriches the restaurant kitchen with sustainable produce and meats. Toast your vacation, too, at its Oak Bar, with very popular finger food, like fried pickles, Granny's deviled eggs, and FGT (fried green tomatoes). Or, if a large-scale, modern resort is more to your liking, the Gaylord Opryland Resort, especially good for families with children, is an upbeat choice. This enormous complex is covered by a far-reaching glass atrium under which palm trees and flora galore grow—in its 4.5-acre indoor garden. Gaylord features multiple restaurants (favorites are Old Hickory Steakhouse, Solario Cantina, and Ravello), three pools, live-music concerts, a wide range of shops, a boat tour, fitness center, golf, and the relaxing Relâche Spa.
9 of 10
Laura Manske
10. SHOP SURPRISING SHOPS
Scores of imaginative, artisanal stores stock diverse clothing and home décor. Have a look at Peter Nappi, an Italian-heritage workshop near the Cumberland River that sews made-to-order boots and bags (photo shown here); Christian Fecht Designs for masterfully carved wooden furniture; Otis James for ties, caps, and scarves; and Emil Erwin for purses, wallets, bracelets, and belts. Inspired by your Nashville visit to learn how to play the guitar, banjo, or ukulele? Skip to Fanny's House of Music for vintage instruments (where you can also scoop up sweet vintage clothing!) and Gruhn Guitars, which sells six-strings, some of which were once owned by prominent musicians. Pick up a poster or stationery at Hatch Show Print, a letterpress shop that's been around since 1879. For stylish cowboy hats, boots, bluejeans, and beach blankets, beeline for Imogene + Willie. And that's just the tip of the mercantile iceberg in this warm-hearted Tennessee town!
10 of 10
View the original at Parade or follow us on Twitter, Facebook or Google+