Top 10 national parks you can visit for free

Did you know that more than 282 million people visited a National Park last year? Well, guess what? On Monday, Jan. 20, 2014, which is Martin Luther King, Jr. Day, you can enjoy free admission to all 401 National Park Service parks and properties that are open during the winter. Only 133 of them have free admission year round. With this freebie in mind, we've put together a top 10 list of the most popular national parks.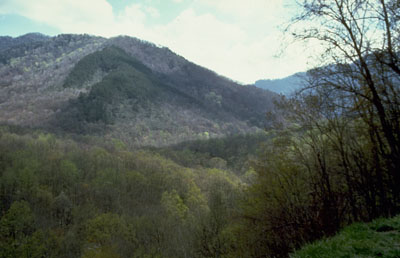 Great Smoky Mountains National Park
The Great Smoky Mountains National Park is the most visited national park in the United States. It straddles North Carolina and Tennessee, and includes portions of the Appalachian Trail. The Great Smoky Mountains National Park is one of the 133 national parks that never charge an entrance fee.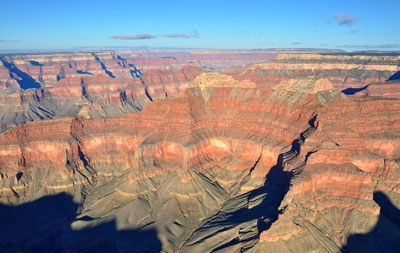 Grand Canyon National Park
The popular South Rim of the Grand Canyon sits some 7,000 feet above sea level. 90 percent of visitors to this Arizona national park view the majestic canyon, where the Colorado River runs, from the South Rim. Normally, visitors pay $25 per vehicle to enter the park.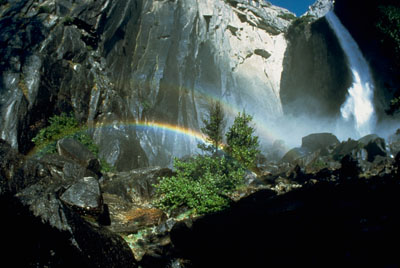 Yosemite National Park
Most people know Yosemite National Park in California for its waterfalls, but with 1,200 square miles to explore, visitors will also find, as the National Park Service website describes, "deep valleys, grand meadows, ancient giant sequoias, a vast wilderness area, and much more." You can camp overnight in Yosemite, and entrance fees are usually $20 per car.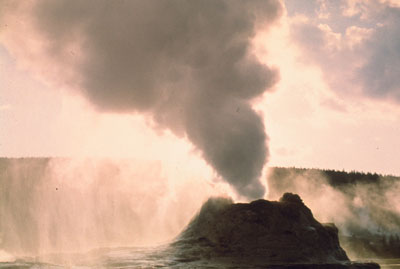 Yellowstone National Park
If you're of a certain age, you can't hear Yellowstone National Park without thinking of Jellystone and Yogi Bear. But cartoons aside, millions of people each year visit this home to Old Faithful, and many other geysers. Visitors pay $25 per car to visit this national park in Wyoming (though 3% of the park is in Montana and 1% is in Idaho); on Martin Luther King Day, visits will be free.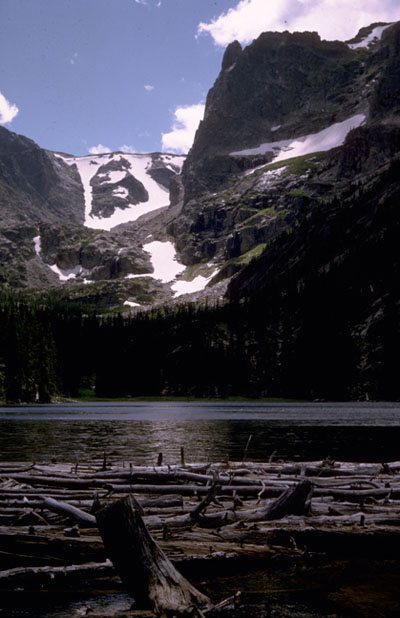 Rocky Mountain National Park
Rocky Mountain National Park in Colorado is home to more than 300 miles of hiking trails and roads with elevations as high as 12,000 feet. Because of the flooding in 2013, some of the park is still closed, but not all of it. And on Monday Jan. 20, 2014, you won't have to pay the regular $20 per vehicle entrance fee.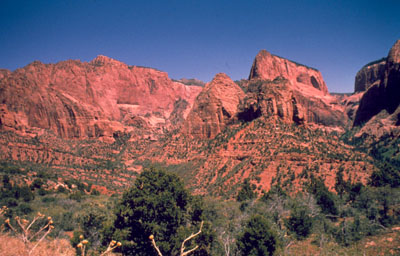 Zion National Park
Zion National Park is known at Utah's first national park. It is said to have more than 900 species of plants. When you visit on any day other than a fee-free day, you'll pay $25 per vehicle to enter Zion. However, that $25 gets you a seven-day pass.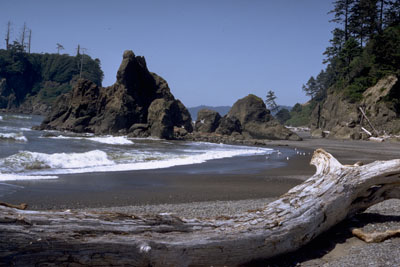 Olympic National Park
Situated in Washington State, Olympic National Park is like three national parks in one. It has mountains, it has fields of wildflowers, and it has the ocean. The vehicle fee is normally $15.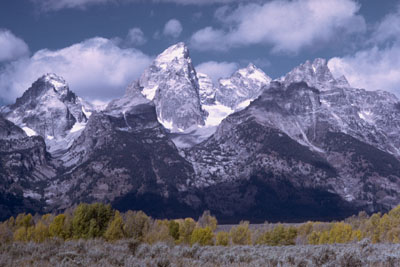 Grand Teton National Park
The second national park in Wyoming, Grand Teton National Park is comprised largely of the Teton Mountains. Grand Teton is located very close to Yellowstone National Park. Grand Teton has five campgrounds. The entrance fee is regularly $25 per vehicle, though you do have to pay extra to camp, even on fee-free days such as Martin Luther King, Jr. Day.
Acadia National Park
Acadia National Park is on Mount Desert Island in Maine, along the Atlantic Coast. It is the first national park east of the Mississippi River. Entrance fees, of $20 per car, are required May through October only, when the park is open.
Cuyahoga Valley National Park
Cuyahoga Valley National Park in Ohio, near Cleveland and Akron, includes the Ohio and Erie Canal, with its historical Towpath Trail. There is never an entrance fee for this national park near the Great Lakes.
---
Leah Ingram is the author of 14 books, including two on frugal living: Suddenly Frugal: How to Live Happier and Healthier on Less (Adams Media, 2010) and Toss, Keep, Sell: The Suddenly Frugal Guide to Getting Organized and Making Money from Your Stuff (Adams Media, 2010). She is also the founder of the popular frugal-living blog called Suddenly Frugal. Right now if you subscribe to Suddenly Frugal, Leah will send you an exclusive freebie. Each week here on Parade.com she'll be covering different money-saving ideas as well as profiling frugal celebrities. If you have an idea, let her know. In the meantime, follow her on Twitter @suddenlyfrugal and "Like" Suddenly Frugal on Facebook.